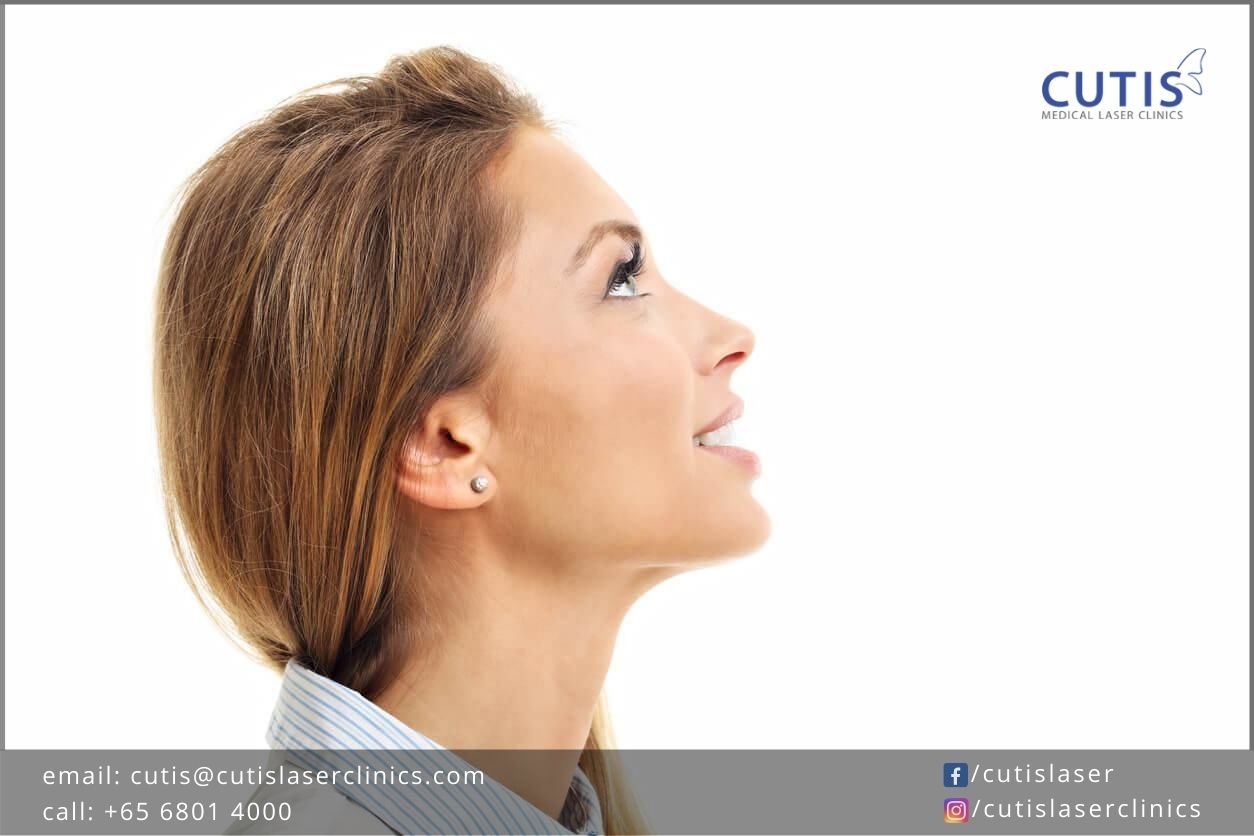 Sagging face or skin can happen due to the loss of collagen and facial fat. Fortunately, Juvederm Volux is here to give your lower face a more defined appearance without going under the knife. This injectable treatment is intended to restore and create volume on the face, especially on the chin and jawline area.
5 things you should know about Juvederm Volux
Volux is a structural filler with 25mg of a manufactured form of hyaluronic acid (HA).

It has the highest elasticity and cohesivity of all VYCROSS products, enabling injectors to sculpt and mold the fillers into the desired shape.

This filler can help reduce signs of aging, moisturize the skin, and return its tone and elasticity, while delivering natural looking results.

Volux contains 0.3% lidocaine hydrochloride, which helps minimize pain and improve comfort.

Allergan, the maker of Botox, is the company behind

Juvederm Volux

.
Results you can expect
Volux fillers can give you a more defined chin and jawline, with effects that can last between 18 and 24 months. There are also cases where patients may notice immediate improvement, with optimal results showing within a couple of weeks or several treatments. 
Keep in mind that some patients may need more than one session to achieve the desired look. A consultation with a skilled injector or aesthetic doctor will let you know the number or treatments you need, as well as the things expect from the procedure.
The ideal candidate
You can turn to Juvederm Volux if you want a more defined, sculpted chin or lower face without surgery. These fillers are also ideal if you want to:
change the shape of your chin or jawline

add more definition and structure to your lower face

restore volume in the jawline
Do take note that when addressing a weak or sagging jawline, aesthetic doctors sometimes recommend addressing the cheeks or the middle face first. This is to give the face enough support and have better facial harmony.
Double chin concerns: Volux vs. fat freezing 
Fat freezing treatments like CoolSculpting and Z Lipo use Cryolipolysis or controlled cooling temperatures to freeze and permanently kill fat cells. This makes both treatments an ideal option for addressing or decreasing localized fat bulges like the double chin.
Juvederm Volux, on the other hand, uses an injectable gel (made with HA), which strengthens the support in the jaw to lift the lower part of the face. A consultation with an experienced aesthetic doctor can assess your condition and recommend the right treatment plan for you. 
Jaw slimming: Botox vs. Volux fillers
Botox is a common anti-wrinkle treatment, but it can also be used to contour the jawline. It can soften a square-shaped face and soften a prominent jawline. For jaw slimming, Botox is injected in the masseter muscles (used for chewing and clenching the teeth). This blocks the muscle activity, resulting in a slimmer jawline.
Volux, meanwhile, is a dermal filler scientifically designed for lower face contouring. You can turn to this injectable if you have a receding chin or notice a loss of definition around the chin, neck, and jawline area. This HA-based filler can give you a more defined chin and jawline area, and improve the tone and elasticity of the skin. 
A consultation with an experienced aesthetic doctor can determine if Botox or fillers are right for you. You can also combine Botox with dermal fillers to see optimal results. Check out our previous post to learn the things you need to know when reshaping jawline with Botox.
Schedule a consultation today
With Volux chin fillers, you can now have a more contoured facial appearance without surgery. To learn more about the treatment, contact Cutis Laser Clinics in Singapore and schedule a consultation with our Harvard-trained aesthetic doctor, Dr. Sylvia Ramirez.