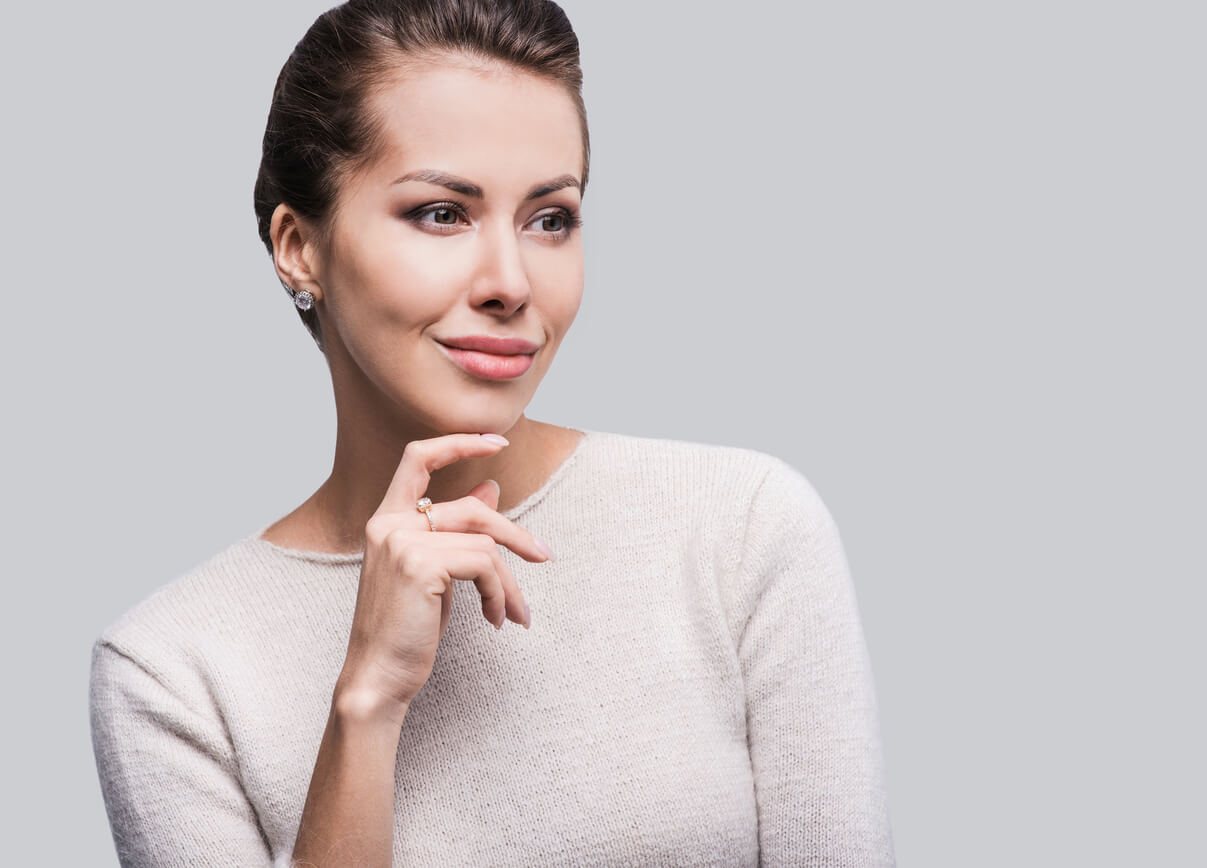 Yes, it's possible to re-shape your face without surgery. Most women nowadays, desire to achieve an oval shaped face with a V-shaped chin. But for those who with prominent jawline and square chin, it requires an effective procedure to slim or reshape their face without surgery.
Fortunately, this is now possible with injectable treatments like dermal fillers and Botox in Singapore. Continue reading to find out how these procedures can give you a more natural curved facial contour.
Botox for Jaw Slimming
Botulinum Toxin, or commonly known as the brand Botox in Singapore, is a safe injectable treatment for dynamic wrinkles or those that are formed due to facial expressions. Although it is commonly used to improve the appearance of forehead lines and wrinkles around the eyes, you can also turn to Botox for jaw slimming or altering the shape of your lower face.
For face and jaw slimming, Botox is injected along the angles of the jaw. This relaxes the masseter muscles, which are the same muscles used for chewing and clenching your teeth. This can help contour your jawline, with an additional benefit of treating bruxism or teeth grinding.
The number of Botox units needed for jaw slimming can depend on the strength of your muscles. On average, a minimum of 60 is required for first time patients to see noticeable effect. This will then decrease as you receive more Botox treatments often.
The whole treatment can last for a few minutes and you may start to see softening of the treated muscles within two to six weeks. The result can last for at least four to six months or depending on how often do you use your jaw muscles.
Do take note that Botox is FDA-approved as a wrinkle treatment, so you need to find a skilled Botox specialist to inject into your masseter muscles. The same also applies regardless of your purpose of getting the treatment. This is to ensure safe, effective, and natural-looking results.
Dermal Fillers for For V-Shaped Chin
As its name suggests, dermal fillers in Singapore are injectable gels that are used to "fill" in areas of the face that have lost volume like the cheeks. The most common types of fillers today are made from hyaluronic acid (Juvederm) and calcium (Radiesse). Both substances are naturally found in the body, making them safe and effective.
Apart from filling in sunken cheeks, you can also turn to fillers to add volume to the chin, which give your face a V-shaped contour and a slimmer facial feature. The soft tissue injections can also lift up your lower face and widen the midface to create more facial harmony, particularly in patients with square faces.
Dermal fillers provide natural results that can give you a more rested and energetic look. It is also good to know that they can promote overall facial rejuvenation by reducing fine lines, removing dark eye circles, increasing the height of your nose bridge, and plumping your lips.
Fillers can offer immediate results that can last for about 9 to12 months for Juvederm and 9 to 15 months for Radiesse. Do take note that this will depend on the type of fillers and number of syringes used. Just be sure to work only with a skilled and experienced aesthetic doctor with a proven track record of providing natural results.
Combining Botox and Fillers
For optimal results, your doctor may suggest combining Botox with dermal fillers. If it is your first time getting either treatment, it is best to schedule a consultation with an experienced aesthetic doctor to know what you can expect.
You can also check out our previous blog to learn the things you need to know about Botulinum toxin and fillers.
In Cutis Laser Clinics, we focus on educating our patients by discussing clinical studies to allow them to make informed decisions about their treatment options. The result is a customized treatment plan that suits your individual needs and concerns.
Botox and dermal fillers can give you a natural curved facial contour without going under the knife. Contact Cutis Laser Clinics in Singapore today and schedule a consultation with our Harvard-trained aesthetic doctor, Dr. Sylvia Ramirez.
Tags: Wrinkles Treatment, Botulinum Toxin, Dermal Fillers, Laser Clinics