While most fillers today contain hyaluronic acid (HA), there are also those that have Calcium Hydroxylapatite or CaHA. Just like HA, CaHA is also a naturally occurring substance in the body, commonly found in the bones. CaHA fillers are usually thicker than HA-based ones and typically last longer.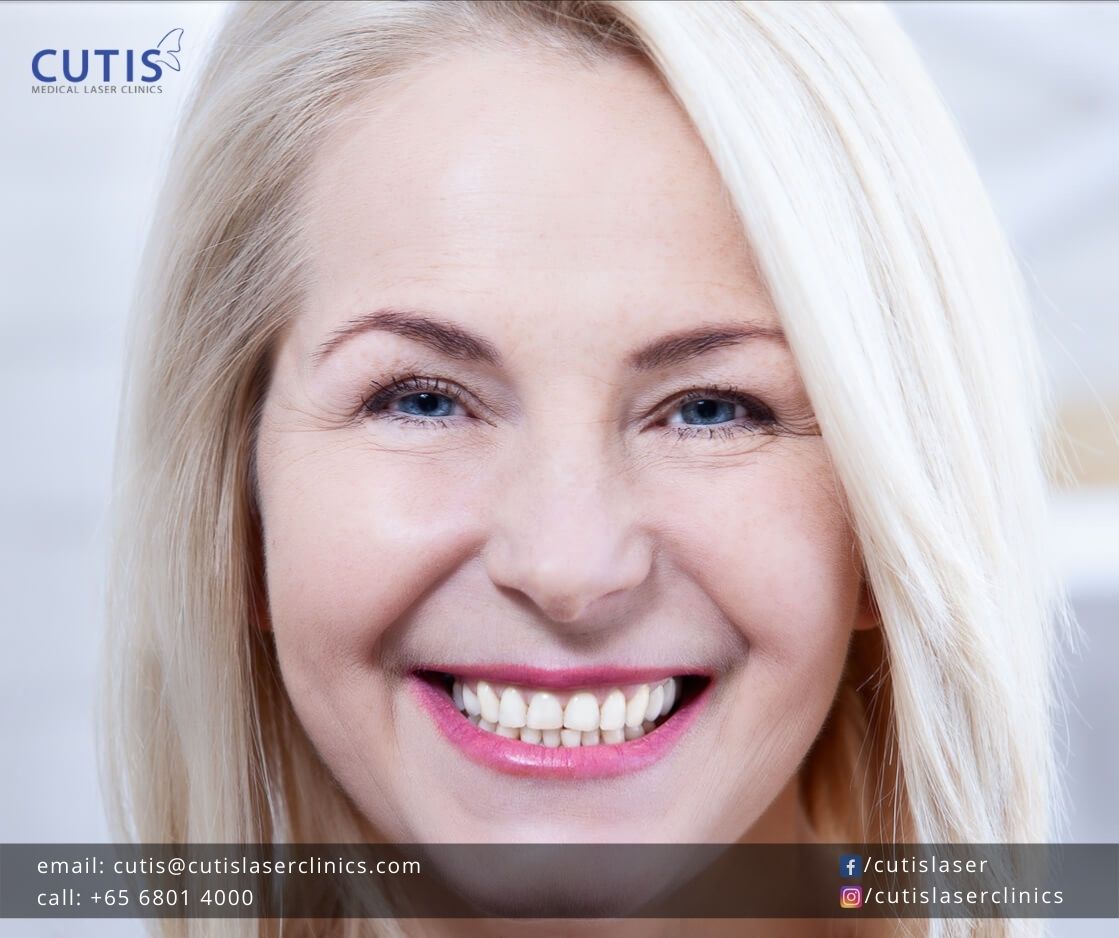 RADIESSE® is one popular brand of FDA-approved CaHA-based fillers. It is composed of CaHA microspheres suspended in an aqueous gel carrier. As these are similar to the minerals found in the body, no allergy testing is needed. The body absorbs the gel and metabolizes the microspheres, leaving behind only your natural collagen. 
Fast facts about Radiesse:
Typically used for adding and restoring volume lost

Can help smooth moderate to severe wrinkles and folds

A bio-stimulator that stimulates the body to produce its own collagen

Offers instant and long-lasting results
Continue reading to learn more about Radiesse and what makes it different from other dermal fillers. 
1. A variety of uses
Radiesse is FDA-approved for correcting moderate to severe lines, folds, and wrinkles in the face. You can turn to this filler if you want to improve or fill in your nasolabial folds (smile or laugh lines), as well as marionette lines (lines that go downward from the outer corners of the mouth).
This CaHA filler can also be used for improving other signs of aging. It can:
Smooth hand wrinkles 

Restore volume to the hands 

Add volume to the cheeks

Replenish volume lost over time

Fill in facial wrinkles and nasolabial folds

Contour the jawline or lower face

Fill

acne scars
2. Works as a collagen stimulator
CaHA microspheres, which are the main component of Radiesse, stimulate the production of collagen in the body. The new collagen formed results in long-lasting correction and rejuvenated appearance of the treated area. 
Radiesse's collagen-inducing effect assists the skin in regaining its youthful tightness and elasticity, so your natural beauty blooms again. Over time, the gels and the microspheres are completely broken down by the body. 
3. Subtle facial contouring
Radiesse is also considered a nonsurgical facelift filler, as it can be used for sculpting the face and counteracting the effects of volume loss. It has the ability to act as a scaffold under the skin, which then provides structure and stimulates your own natural collagen to grow. 
It can be molded to temporarily lift and sculpt the cheekbones for an improved facial contour. You can also use Radiesse to reshape the jawline or add volume in the area to enhance overall facial balance and harmony.
4. Immediately visible and long-lasting results
Once injected, Radiesse adds the lift and volume needed to improve the signs of aging. It offers instant volume and correction, while also stimulating the body to produce its own collagen. Its ability to increase collagen production within the skin is what makes it last longer than other fillers.
Radiesse fillers produce natural-looking results that can last for 12 to 18 months or longer. This is longer than other dermal fillers, which typically wear off after 6 to 9 months. Once the effects of Radiesse wears off, you can get the injectable again. 
5. Safe and hypoallergenic with minimal to no downtime
Radiesse has been approved by the US FDA in 2006 for treating moderate to severe facial wrinkles. It is also the first and the only FDA-approved filler for the correction of volume loss in the hands (received in 2015). Moreover, it has received the CE certification in 2016.
This filler, furthermore, has virtually no downtime. You can go back to most of your normal routines after the procedure. It is, however, recommended to avoid excess heat or sweating and strenuous exercise 24 hours after the treatment. Your provider may also give you a list of post-treatment guidelines.
Schedule a consultation today
Want to learn more about Radiesse and how it can make you look younger? Contact Cutis Laser Clinics today and schedule a consultation with our Harvard-trained aesthetic doctor, Dr. Sylvia Ramirez.