We all know that aging is a fact of life. This doesn't mean, however, that you are not allowed to look a bit younger than you are. If you give off a sad, tired, or angry appearance even when you're not, it could be due to wrinkles and sagging skin. Fortunately, reversing these signs of aging doesn't always have to involve going under the knife.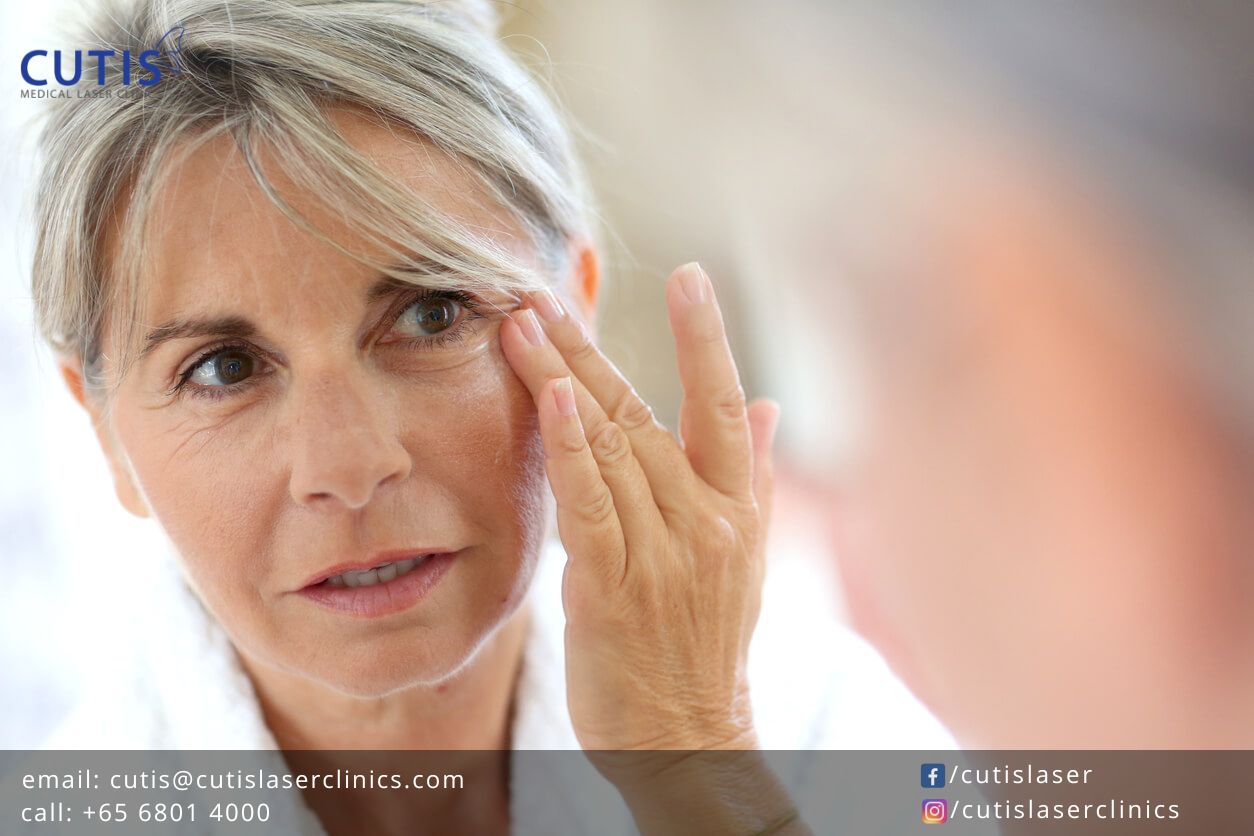 Non-surgical skin tightening offers a non-invasive face lifting solution with natural-looking results. Treatments can help treat lax skin, reduce the appearance of lines and wrinkles, as well as improve the look of sagging or crepey-looking skin. Some non-invasive procedures can also contour the skin and enhance your skin tone.
Non-surgical treatments use devices to deliver targeted energy to the skin's deeper layer. This gently heats the tissues, which can cause an immune response that helps stimulate the production of collagen and elastin. If you're considering such treatments for yourself, here are a few important things you should know.
WHAT ARE YOUR OPTIONS? 
As previously mentioned, non-surgical skin tightening procedure uses a device that emits a certain type of energy. This includes:
Ultrasound – uses ultrasonic energy to heat the deeper layers of the skin, which helps promote collagen creation. At Cutis, we have Ultherapy, which is US FDA-cleared for lifting and tightening the skin on the neck, chin, and brow, and improving lines and wrinkles on the upper chest.
Ultherapy uses micro-focused ultrasound energy with visualization. The use of real-time imaging allows providers to see and assess skin structure and composition, as well as deliver the ultrasound energy to areas where it will be most beneficial. This is what sets Ultherapy apart from other non-invasive skin tightening procedures.
Infrared light – uses infrared light (of right intensity) delivered to the dermis, resulting in controlled tissue damage that activates the healing process and stimulates collagen production. At Cutis, we have the Titan Skin Tightening, which uses a safe infrared light that creates deep dermal heating in the tissues.
Titan is FDA-approved for non-invasive skin tightening and improving skin tone on the face, neck, and other areas of the body. It uses a device that heats the weakened collagen in the skin and triggers the body's self-healing properties to jumpstart collagen production. It offers a more uniform energy distribution for heating the dermis. 
We also have the Cinderella or NIR Skin Tightening that can tighten and contour the skin, as well as reduce cellulite appearance. It uses a high-power light source in the near-infrared (NIR) spectrum to help repair skin cells and build collagen. This helps reduce the appearance of loose skin, as well as fine lines and wrinkles. 
Radiofrequency (RF) – involves the use of a handheld device that delivers radiofrequency energy into the tissue beneath the skin's outer layers. The energy then generates heat, triggering fibroplasia (formation of new fibrous tissues) and stimulating collagen production. It can be used to tighten the skin on the forehead, eyebrows, around the eyes, and cheeks.
RF can be combined with other types of energy or aesthetic treatments to provide additional benefits. At Cutis, we have the Imperium Deep Cleanse & Lift, which uses bipolar RF spheres. These generate endogenous heat to help lift and tighten the skin on the face and neck. It can help with eyebrow lifting, jawline tightening, and improving lines and folds. 
We also have the Exilis Ultra 360, which is an FDA-cleared non-invasive skin tightening procedure. It simultaneously delivers two safe energies: radiofrequency and ultrasound. It can help treat mild skin laxity, as well as improve wrinkles on the face and other smaller areas of the body. It also has an applicator that can kill fat cells on different body areas that require tightening or contouring. 
Intense pulsed light (IPL) – is used in overall skin rejuvenation and addresses different skin concerns. It is mostly used in lightening dark spots and other types of pigmentation on the face and neck. It uses IPL that bypasses the epidermis and gently heats the cells in the deeper layers of the skin. This then triggers the skin to produce more collagen.
Limelight Photo Facial at Cutis delivers intense pulsed light that draws out dark spots on the skin's top layer. The light that passes through the skin surface also stimulates collagen, which can help reduce the appearance of lines, wrinkles, and enlarged pores.  It can also help with sun damage, facial redness, and tiny facial veins (telangiectasia). 
ARE THE RESULTS PERMANENT?
The results are long-lasting, but they are not permanent. You can choose to have touch-up treatments if you want to maintain or improve the treatment's results. Do take note, however, that you also have a role to play in achieving optimal results and preventing existing signs of aging from worsening.
WHEN SHOULD YOU CONSIDER NON-SURGICAL SKIN TIGHTENING? 
Good candidates include those who: 
Are concerned about moderate signs of facial aging

Have mild or moderate skin laxity

Have realistic expectations for the procedure

Are looking to improve lowered eyebrow lines and slight loose skin under the chin and neck

Wish to improve skin quality

Want to extend the effects of cosmetic surgery

Are in good general health
Take note: All of these procedures are non-surgical; they are not meant or designed to replace surgical procedures like a facelift. You cannot expect them to treat severe skin laxity or replace volume loss.
ARE THERE ANY SIDE EFFECTS?
All of the procedures are done in a doctor's clinic and can take less than an hour or so, depending on the treated area. There is minimal to no downtime, as well as mild and temporary side effects, including redness, numbness, bruising, and discomfort. These subside over time and you should be able to resume normal activity. 
CAN YOU COMBINE NON-SURGICAL TIGHTENING WITH OTHER TREATMENTS? 
Yes, you can combine them with cosmetic injectables like Botox and dermal fillers. If you, for instance, have prominent frown lines, forehead lines, or crow's feet, Botox can smooth them for a more refreshed appearance. Fillers, on the other hand, can be used to add or restore volume on the cheeks, lips, chin, and jawline area.
HOW SHOULD I PREPARE FOR A NON-SURGICAL TIGHTENING PROCEDURE? 
It depends on your chosen procedure. Here are some general recommendations:
Stop smoking

– This habit accelerates aging and is one of the worst things you can do for your skin and body. It also impedes healing and triggers the destruction of collagen and elastin. It is advisable that you quit smoking several weeks before the treatment or you won't be eligible to undergo it.

Don't take blood thinners

– These include aspirin, NSAID pain relievers, and alcohol. They act as blood thinners that can increase your risk of bruising or bleeding. Just be sure to talk to your physician before stopping any regular medication. 

Avoid products that can cause skin sensitivity

– These include skincare formulas with retinol, Retin-A, astringents, acids, and benzoyl peroxide. They can irritate the skin and should be avoided at least a week before the treatment.

Avoid direct sun exposure

– Make sure to avoid tanning or prolonged sun exposure two weeks before the treatment and two weeks after. Always wear

broad-spectrum sunscreen

with an SPF of at least 30 before going out.
Your aesthetic doctor will give a list of the things to do before and after the treatment. Make sure to follow all pre- and post-care instructions to achieve optimal results.
Book a consultation today
Want to learn more about these procedures or find out which one is right for you? Contact Cutis Medical Laser Clinics in Singapore today and book a consultation with our aesthetic doctor.