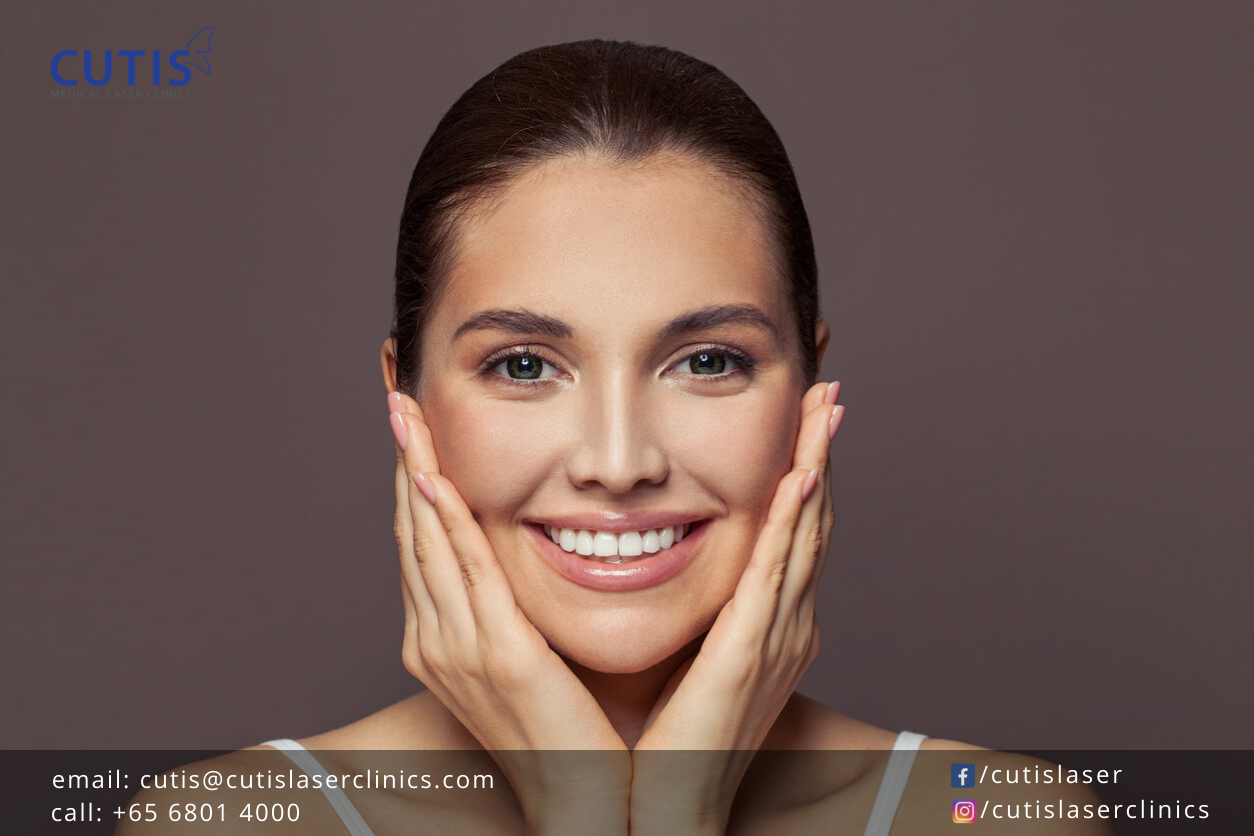 As a part of our commitment to helping patients achieve a healthy- and gorgeous- looking complexion, we are introducing a facial rejuvenation subscription. This lets you keep your skin consistently radiant and glowing, while also eliminating the need to book several face treatments to address different skin concerns. One of our facial packages is the Optimum Facial Rejuvenation(Subscription). This includes face treatments that can gently exfoliate dead skin cells, clarify congested skin, and provide anti-aging benefits. It can leave your skin feeling cleaner, rejuvenated, and more youthful.
Here are the following treatments included in the Optimum Facial Rejuvenation subscription: 
DiamondTome Microdermabrasion
This skin rejuvenation procedure removes dead skin cells in the skin's outermost layer. It uses the DiamondTome system, which features a wand embedded with diamond chips. This, together with slight suction, gently exfoliates the topmost layer to reveal a fresher and  more vibrant complexion.
The Diamond chip-encrusted handpiece/wand delivers a controlled and mechanized exfoliation process. There's no use of loose particles like microbeads or tiny crystals, which then makes DiamondTome Microdermabrasion a safer and gentler technique than other exfoliation procedures. It can address a range of concerns such as:
age spots

sun damage

fine lines and wrinkles

blotchy skin

acne scarring

blackheads and whiteheads
Here are 5 reasons to say yes to DiamondTome Microdermabrasion. 
Clarifying Medical-Grade Facial with Microderm, Extraction & Sapphire
This facial features the Sapphire Blue Light Therapy that can help treat acne and skin surface problems. It uses the blue LED in a range of 415 nm that can also clear the pores, get rid of acne-causing bacteria, clear inflammation, and heal the skin. This is ideal for all skin types, particularly oily and acne-prone skin. 
Our Clarifying Medical-Grade Facial also includes extraction and DiamondTome Microdermabrasion to remove dead skin cells, leaving the skin feeling cleaner, suppler, and more vibrant. 
Anti-Aging Skin Rejuvenation with Microderm, Massage & Perfectio+
This skin rejuvenating facial consists of DiamondTome Microdermabrasion, Perfectio+ Dual Light Therapy, and a specialized mask. The Perfectio+ Dual Light Therapy treats and targets all skin layers using the combination of red light and infrared energy. 
Our Anti-Aging Facial with Perfectio+ also includes Microdermabrasion to gently remove dead skin cells and promote healthy new skin. There is also the use of a specialized mask to further hydrate and nourish the skin. 
Hydra-Clarifying Medical-Grade Facial with Extraction & Sapphire
Our Hydra-Clarifying Facial is a multi-step treatment that involves hydra dermabrasion (HydraFacial), lymphatic drainage massage, skin scrubber, and oxygen spray. This removes dead skin cells via suction, while also infusing the skin with a nourishing serum. It also offers the additional benefits of minimizing puffiness and dark circles under the eyes.  
It also has Extractions and Sapphire Blue Light Therapy that can clarify congested skin and kill acne-causing bacteria. These can remove dead skin cells and get rid of impurities, leaving you with clear and nourished skin. 
Hydra-Anti Aging Skin Rejuvenation with Microcurrent BIO, Facial & Eye Ultrasonic, Skin Scrubber, Lymphatic Drainage, and Oxygen Spray
Our Hydra Anti-Aging Facial is a type of hydra dermabrasion ideal for reducing the look of lines and other signs of aging. It features the Microcurrent BIO, which can help improve muscle tone, reduce puffiness, and increase cellular activity. There is also Facial and Eye Ultrasonic, which can increase the production of collagen and elastin.
This skin rejuvenation facial also includes the Skin Scrubber for targeting deeper wrinkles and softening the skin, Lymphatic Drainage to speed up the removal of waste, and Oxygen Spray to strengthen the skin's elasticity, diminish pores, and reduce lines and wrinkles.
Cutis Crystal and Anti-Acne Peel
The Cutis Crystal Peel is an effective skin whitening peel treatment that can improve dull skin and address skin discoloration issues. You can turn to this chemical peel for improving or treating age spots, freckles, uneven skin tone, and pregnancy marks. 
The Anti-Acne Peel, meanwhile, is ideal for mild to moderate acne vulgaris on the face, neck, and back. It has a high yet safe concentration of salicylic acid that can reduce acne by killing acne-causing bacteria and unclogging pores. 
Crystal Carboxy CO2 Mask
The Crystal Carboxy CO2 Gel Mask is a non-invasive, anti-aging skin correcting technology for skin rejuvenation. It involves the use of a specially formulated CO2 gel and a dry cotton sheet mask that helps revive the skin without the use of needles, chemical peels, or lasers. 
Crystal Carboxy produces CO2 and delivers it to the skin through the gel layer. The skin then absorbs the CO2, triggering the red blood cell to release more oxygen. It uses the BOHR effect, which provides CO2 penetration and boosts blood flow. It supplies nutrients and oxygen to the deeper layers, improving the skin barrier and cell reproduction. 
Benefits of Carboxy CO2 Therapy include:
Whitening

Moisturizing 

Wrinkle reduction and lifting

Face slimming

Treatment of acne and scars

Reduction of pores
Find out how Crystal Carboxy Mask can revive your skin's natural glow.
Schedule a consultation today
Keep your skin consistently cleaner, hydrated, and protected with our Optimum Facial Rejuvenation Subscription. Contact Cutis Medical Laser Clinics today to book a consultation with our aesthetic doctor or sign up for a subscription.