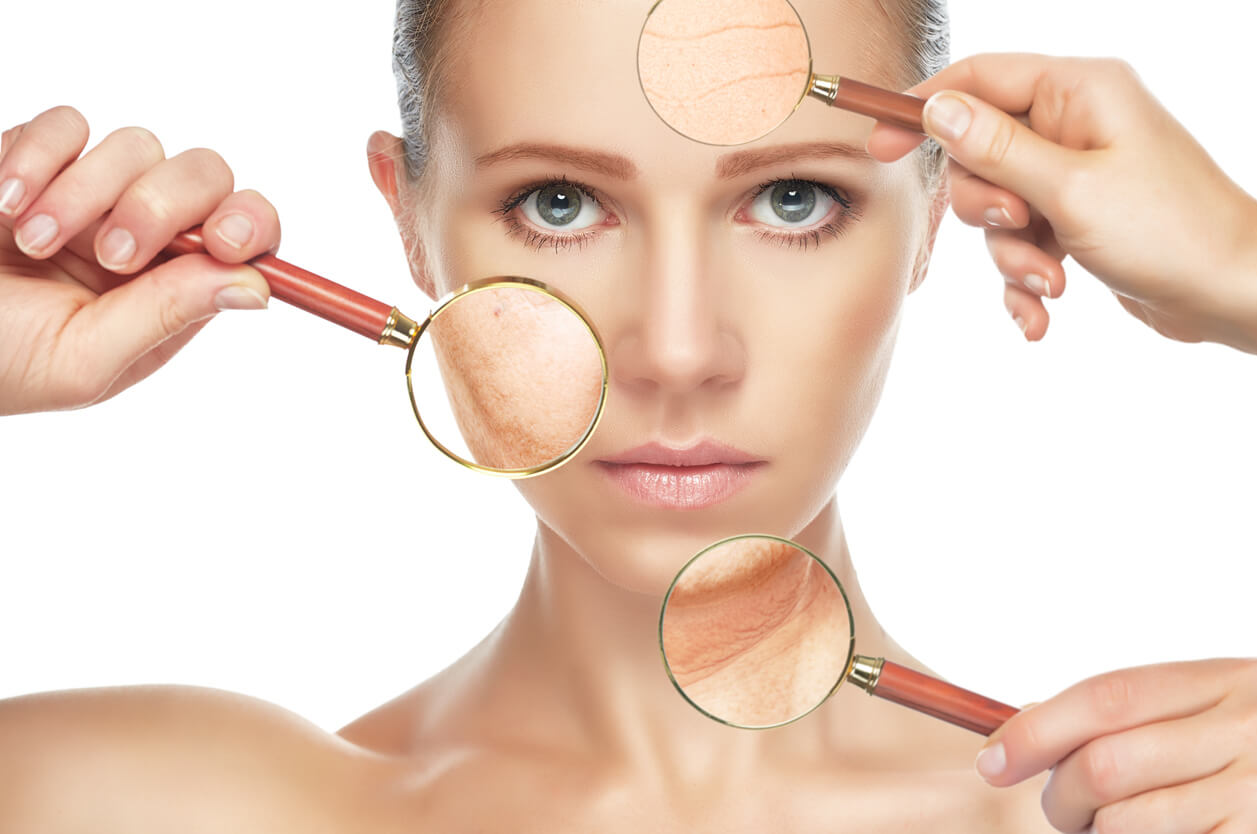 Being diligent with your skin care routine doesn't always guarantee smooth and blemish-free skin. This is especially true if you are dealing with acne, skin discoloration, and signs of aging. Also, a number of factors, including stress, dirt, UV exposure, and pollution, can wreck your skin and gives it a dull appearance. 
Proper skin hygiene can help, as well as tweaking your habits. Below is the list of things that can help you achieve smoother skin:
Improve your diet

– This means loading up on fruits and vegetables, and avoiding alcohol, processed foods, and refined carbs. Antioxidant rich foods such as cranberries, blueberries, and kale can help skin repair itself.

Get enough sleep

– Give your body the time it needs to repair itself and recover from daily stress. Be sure to get at least seven to nine hours of sleep every night.

Get regular exercise

– Add some aerobic exercises to your daily routine to boost circulation to the skin. This assists in the delivery of nutrients to the skin and removal of toxins.

Protect your skin from the sun

– Use a

broad-spectrum sunscreen

with an SPF of at least 30 to protect yourself against UV rays. You should also limit the amount of time you spend in the sun, especially during peak hours.
You might also want to consider aesthetic treatments, especially if you have been dealing with uneven skin texture for quite some time now. A consultation with an aesthetic doctor can help determine which procedures are right for your concern. Here are some safe and effective treatments worth considering:
Laser Genesis
Laser Genesis Skin Therapy is a non-invasive laser treatment that helps promote vibrant and healthy skin. It stimulates collagen growth as well as safely and effectively treat a number of skincare concerns such as:
Enlarged pores

Uneven skin texture

Fine lines and redness

(Diffuse) scars and skin redness
Laser Genesis works by using a handheld device that gently heats the deeper layers of the skin. This helps boost collagen formation, which will then plump up and tighten the skin. Results include a visible reduction in pore size, improved overall skin texture, and evened out skin tone. 
As a non-invasive procedure, Laser Genesis has no downtime and does not require the use of anesthesia or pain medication. The results are gradual and you may be able to see visible improvements after three procedures. A single session the takes about 45 minutes and you'll need at least 5 of it to see optimal results. 
Chemical Peels
Chemical peel treatments work by applying a liquid solution at the top layer of the skin. This causes it to peel over time, which then helps to rebuild collagen and cell growth regeneration. At Cutis Laser Clinics, we have different types of chemical peels that can improve skin texture.
Cutis Anti-Acne Peel

– for unclogging pores and reducing mild and moderate acne on the face, neck, and back.

Cutis Crystal Peel

– a whitening peel treatment for lightening age spots, freckles, uneven skin tone, and other skin discoloration conditions.

Vi Peel

– a stronger peel that can treat a range of skin problems such as acne, acne scars, fine lines, pigmentation, and uneven skin tone.

Cutis Modified Jessner Peel

– a stronger type of superficial-to-medium depth chemical peel that can reduce acne and hyperpigmentation, soften lines and wrinkles, and minimize the appearance of large pores.

Cutis TCA CROSS

– a pure solution of 70% trichloroacetic acid used only as a spot treatment for acne scars (deep ice pick and pitted type scars) in the face and neck area.
Dermapen 4 Microneedling
Dermapen 4 is the latest innovation in microneedling technology. It can address a number of skin problems such as acne and surgical scarring, fine lines, pigmentation, enlarged pores, and stretch marks. It is also the only skin needling device with a dedicated scar setting and protocols for revision of deep and atrophic scars.
Microneedling works by creating thousands of miniscule needle punctures in the outer layer of the skin. It breaks up uneven scar tissues and stimulates the growth of new ones, leading to smoother and healthier skin. 
What makes Dermapen 4 different is that it uses advanced technologies with increased power and speed. It has 16 microscopic needles that can deliver up to 1920 holes per second. This translates to faster wound healing process and faster results for patients. It also promises safe and efficient skin rejuvenation after a few weeks of the procedure.
Schedule a consultation today
Get smooth and healthier-looking skin with these aesthetic treatments. Contact Cutis Laser Clinics today and schedule a consultation with our Harvard-trained aesthetic doctor, Dr. Sylvia Ramirez, to find out which treatment suits you best.