Enjoying the outdoors on a sunny day has its benefits, but because prolonged exposure to sunlight may lead to wrinkles and dark spots leaving the skin looking old, an effective sun protection that is both gentle on the skin yet offers strong coverage is needed.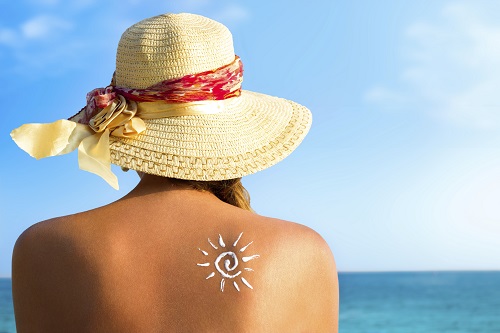 UVA Rays vs. UVB Rays
The sun is at its strongest from 10AM to 4PM; even a five-minute exposure during this time can make your skin vulnerable. This is because UVA rays damage the skin's DNA and causes the cells to age, leading to wrinkling and it can initiate the development of skin cancer. UVB rays, on the other hand, cause redness and sun burns.
While less intense than UVB rays, UVA rays are 50 times more common, and affect the deeper layer of the skin. Long-term exposure to UVA rays, even from tanning booths, cause sagging skin that continually repairs the damage from exposure, and this further leads to changes in the skin that make it more vulnerable to cancer.
What to Look For in a Sunscreen
Like the skin, sunscreens are not created equal. At the very least, you need to choose the one with broad spectrum that can protect your skin from both from UVA and UVB rays. A skin care specialist is likely to recommend SPF 30, as it blocks up to 97% UVB rays. Dr. Sylvia's Oil Free Sun Protection has a SPF rating of 30, which means that if it takes you 10 minutes in the sun to burn your skin, you get up to 30 times longer (300 minutes) sun protection when applying SPF 30 sunscreen.
Most of the sunscreen leave a sticky feeling when applied, making it more difficult for the acne-prone type to be both comfortable and protected at the same time. Dr. Sylvia's Oil Free Sun Protection SPF30 is formulated using ultra-light, oil-free ingredients that do not irritate oily or acneic skin. Its powerful antioxidants and rich emollients not only act as sun protection but also as wrinkles treatment, ensuring that your skin is kept moist and well-balanced.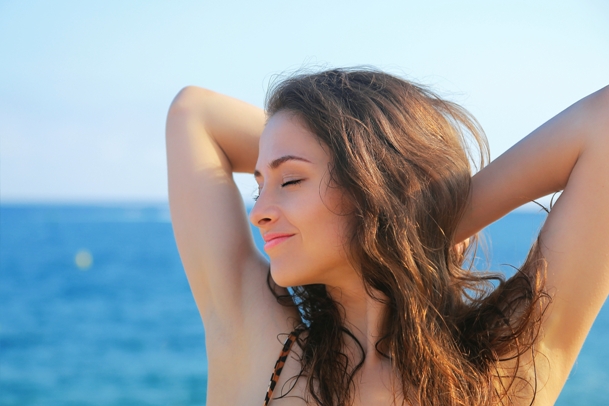 Remedies for Sun-Damaged Skin
Skin care products that contain hydroquinone have long proven to be effective sun spot removal agents by inhibiting the production of melanin. If you already have signs of sun-induced damage like freckles and brown spots, try Dr. Sylvia's Advanced Clear Skin Program. Dr. Sylvia Ramirez is an anti-aging specialist in Singapore known for her evidence-based approach in the field of aesthetic and age management medicine, and her Advanced Clear Skin Program aims to help you achieve beauty and confidence through science.
Photo facial therapy such as Limelight Facial also proves to be an effective non-invasive hyperpigmentation treatment that gives you a glowing, lit-from-within complexion. This light therapy uses Intense Pulsed Light (IPL) to draw out dark spots from the deeper layers of the skin to the surface so they can scab and fall off in 3-5 days. In laser clinics in Singapore, IPL has proven to be an effective skin rejuvenation treatment against the many effects of sun damage. If you have broken blood vessels, age spots and fine lines, then laser pigmentation treatment is worth a try.