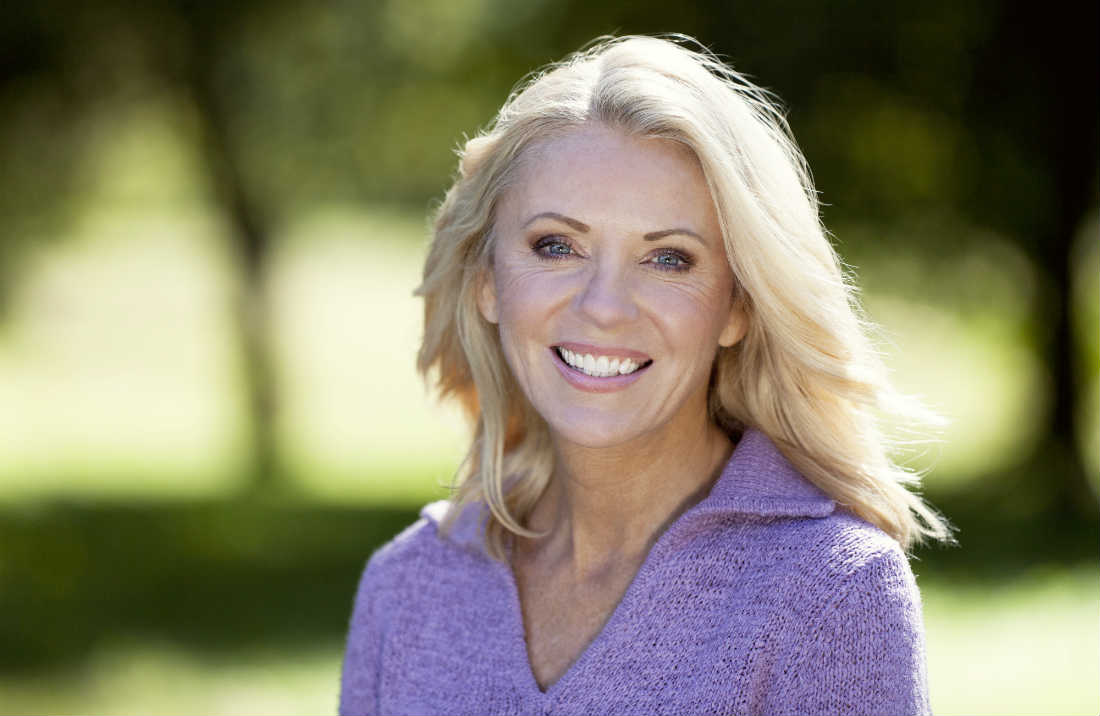 Are you battling loose or saggy skin? This problem can occur after extreme weight loss, pregnancy, or from natural aging.
While surgery is one option for people seeking firmer skin, it comes with several serious risks. Fortunately, technology has brought us several new in-office skin tightening treatments that are non-invasive and require zero downtime, no incisions, and minimal to zero discomfort.
PDO Threads
At the Cutis Laser Clinics, one of our signature treatments is the Cutis Lift which uses dermal filler combined with PDO threads to restore facial balance and soften the signs of aging. Cutis PDO Threads help tighten and firm aging skin on the face and neck area.
A typical PDO thread lift session takes approximately one hour but can extend depending on the number of areas to be treated. This non-surgical facelift treatment has several key advantages over Silhouette soft threads.
The biggest benefit is that PDO threads are available in a much wider range which helps address different skin concerns. For example, thin mono threads are best suited for skin rejuvenation which improves volume while thicker bi-directional threads are better for sagging cheeks, double chins, and neck tightening treatments.
Although PDO thread lift is safe and effective, it is important to go to a certified skin specialist with good amount of experience in doing the procedure to avoid disappointing results and improve the look of the skin.
Ultherapy
Our next option for a non-invasive facelift is Ultherapy. This ultrasound treatment is a safe and effective option for achieving more youthful looking skin.
Ultherapy is also known as a non-surgical brow lift or eye lift treatment that uses proven ultrasound energy to penetrate deep into the skin which forces collagen to tighten over time. This is the only FDA-approved non-invasive skin lifting procedure that uses ultrasound energy to tighten and lift skin naturally.
Each treatment takes approximately 30 to 90 minutes, depending on the size of the treatment area and the severity of the sagging.
The treatment sensation depends on the person's pain tolerance. While the procedure can be slightly uncomfortable for some patients, the discomfort can be minimized with the use of a topical anesthetic. Some patients may see the effects of Ultherapy directly after their first treatment. However, the most visible results are seen after two to three months.
Titan
If you prefer an all-natural skin tightening option, try Titan. This procedure uses FDA-cleared light energy to stimulate new collagen production under your skin's surface. Titan skin tightening treatments can be used on the face, neck and even the abdomen.
What makes Titan different than other skin laser tightening procedures is that it uses a more uniform source of light energy distribution for heating the dermis layer of skin.
This safe skin tightening laser causes an immediate contraction of the collagen which results in tighter skin. The Titan treatment works in conjunction with the Titan handpiece to continually cool down and protect the skin as the treatment is performed. After the treatment has been completed, new collagen growth continues to tighten, firm,
Sagging skin is a common skin concern that can result in lowered self-confidence. The good news is that you can achieve tighter, more youthful looking skin without going under the knife.
Contact our clinic for a consultation with Dr. Sylvia Ramirez, our Harvard-trained and US Board Certified skin specialist in Singapore, and more about our proven and effective skin tightening products and services.
Tags: Laser Clinics, Skin Tightening Treatments, PDO, Ultherapy, Titan