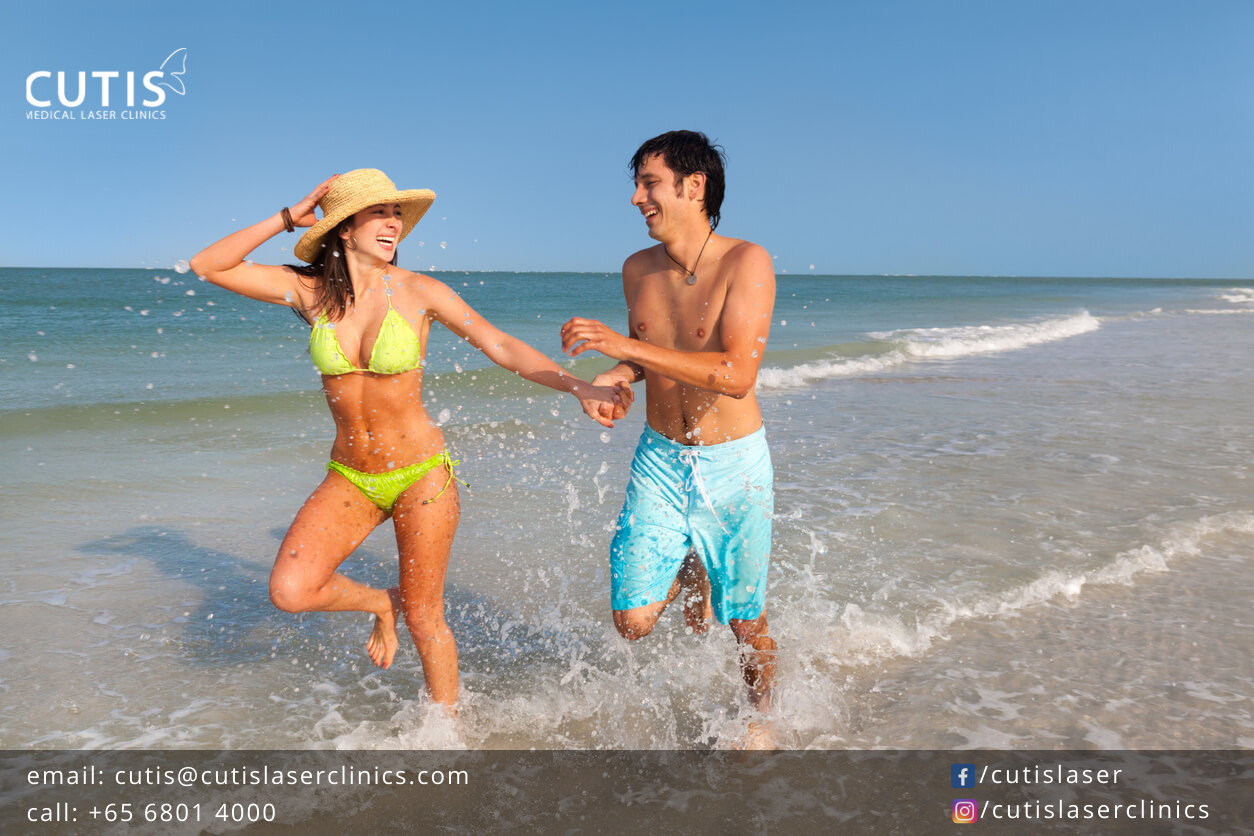 While shaving provides a quick and easy way to remove unwanted hair, it can also lead to ingrown hairs and a few other side effects. An ingrown hair can pop up in any part of the body with hair, such as your face, legs, arms, and even the pubic area. This usually improves on its own, but it can also be itchy, painful, and irritating. 
What exactly are ingrown hairs?
Ingrown hair is a common side effect of hair removal. It shows up when the removed hair (can be from shaving, tweezing, or waxing) grows back into the skin. This can cause pain, redness, and inflammation, as well as tiny bumps on the skin. There are also cases where you can see a trapped hair beneath the skin.
Anyone can develop ingrown hairs but you are more likely to have them if you have dark, coarse, or curly hair. This is because cut or shaved hairs can easily grow or curl back when the hair is dense. Shaving, waxing and tweezing unwanted hairs can lead to ingrown hairs. 
How can I prevent ingrown hairs? 
Ingrown hairs can go away on their own, but the healing process can depend on a number of factors. These include your skin type, degree or severity of irritation, and the way you take care of the affected area. It is also good to know that ingrown hairs are preventable with proper hair removal practices. 
Avoid shaving
This is the best way to prevent ingrown hairs from showing up. If you, however, need to shave or remove hair in a conventional way, there are few things you can do to protect the skin. These include:
Always use a shave gel when shaving.

Avoid using dull razor blades.

Exfoliate before you shave.

Shave in the direction that your hairs are growing.

Moisturize after shaving. 
Consider trimming instead of fully shaving
If possible, you can consider trimming what you can instead of completely shaving or removing all hairs. When the remaining hairs are long enough, they won't have a chance to grow or curl back into your skin. This can work well for men who like to grow some beard. 
Try laser or IPL hair removal
If you're tired of shaving/waxing or if you get ingrown hairs frequently, try laser hair removal. This method provides permanent hair reduction by targeting and destroying hair follicles. Laser hair removal is an ideal solution for the long-term, without worrying about cuts, razor burns, and ingrown hairs. 
At Cutis Medical Laser Clinics in Singapore, we use the Cutera CoolGlide Laser, which is an FDA-cleared laser technology for permanent hair reduction. It uses light energy to heat hundreds of hair follicles in a short amount of time. The pigment in the hair then absorbs the light, damaging the follicles and disabling future hair growth.
Here are the reasons why laser hair removal is worth considering: 
It can work on different parts of the body with unwanted hair. 

Your skin won't get cut or bleed, as there are no blades or waxing involved.

It lets you save on the continuous cost of buying razors and other related products.

It is effective for permanent hair reduction. 

It is better for the environment (no unnecessary waste from disposable razors, cloth/paper strips, wax, and wooden wax applicators).
We also have the IPL (intense pulse light) hair removal, which uses a broad-spectrum of light to heat
hair follicles and prevent regrowth. At Cutis Medical Laser Clinics, we use the Cutera Prowave IPL hair removal. This FDA-approved device delivers a special light into the skin that is also absorbed by the hair pigment.
The IPL hair removal device targets the pigment of the hair, so it is ideal for patients with fair to medium skin tone and dark colored hair. Those with dark skin should avoid undergoing IPL procedures, as the device will target the skin itself, resulting in potential burns and pigmentation.
Read our previous blog to learn more about the difference between laser and IPL hair removal.
If you're looking to deal with unwanted hair without shaving or waxing, consider IPL and laser hair removal. Contact Cutis Medical Laser Clinics in Singapore today and schedule a consultation with our Harvard-trained aesthetic doctor, Dr. Sylvia Ramirez, to find out which one is right for you.