Women are not the only ones who get sick of shaving. Many men also seek alternative hair removal options. If you're tired of using razors, know that there are various forms of permanent hair removal available.
At the Cutis Laser Clinics in Singapore, we offer three popular body and facial hair removal treatments using different technologies: Laser Hair Removal, LHE Hair Removal Technology, and Prowave IPL Hair Removal.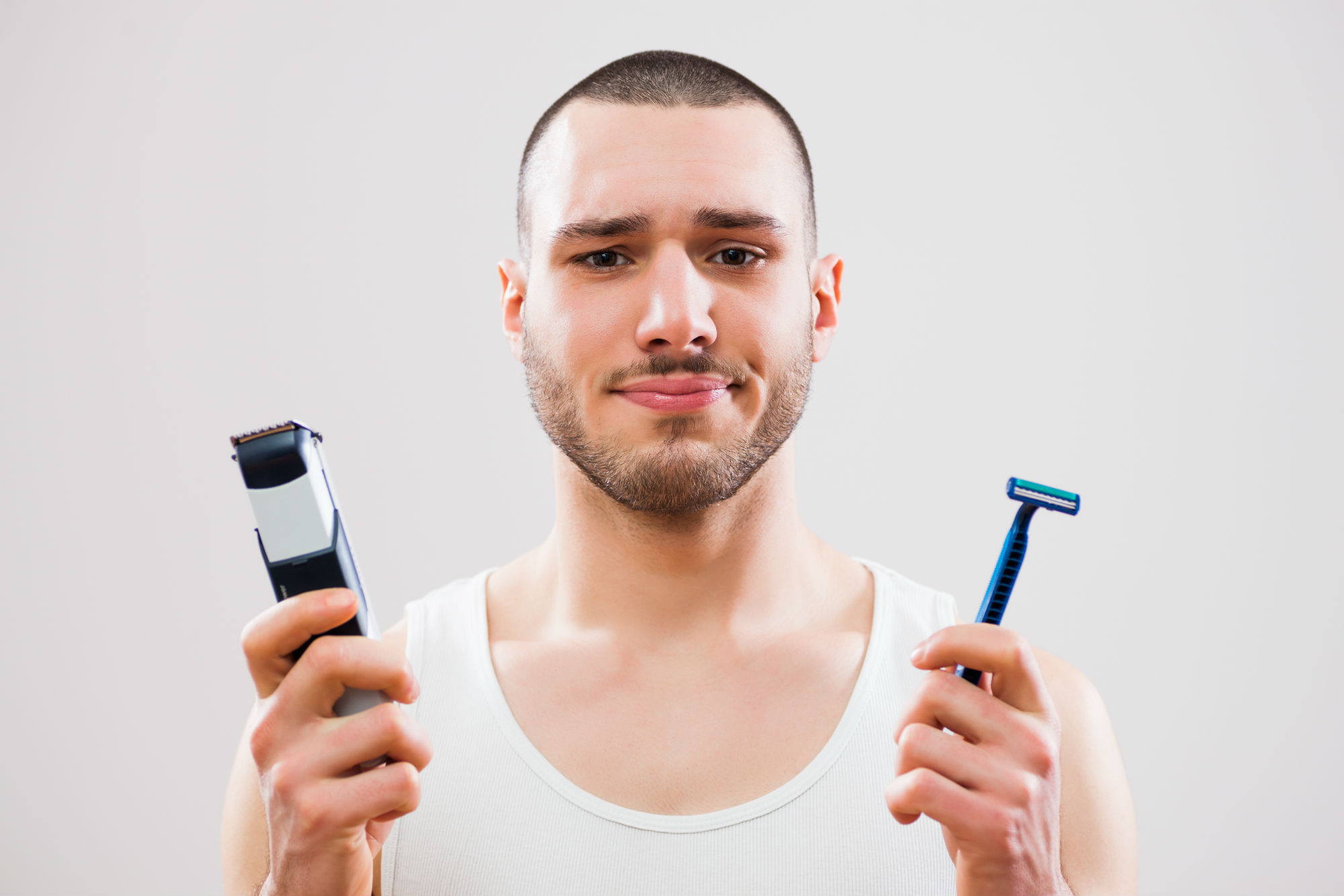 The recommended hair removal device will depend on your skin type which can be discussed during the consultation. However, it is also important to know that regardless of device, the number treatment needed may be at least 8 sessions for an effective and lasting hair removal.
If you're ready to ditch your razors, learn more about these non-invasive hair removal treatments for men.
1. Laser Hair Removal
If you're frustrated with having to constantly shave or wax your hair, there's now an easier way to maintain smoother skin. Laser hair removal involves the removal of hair via pulses of laser light. The treatment works by destroying the hair follicle, resulting in permanent hair reduction.
When the pulse of light is delivered, the laser light is absorbed by melanin (color of the skin). The light is then converted to heat and the heat damages the bulge and bulb, disabling the hair structure.
Laser hair removal has been commercially available since the mid-1990s and remains one of the most commonly performed cosmetic procedures. At the Cutis Laser Clinics, Cutera CoolGlide Laser Hair Removal is appropriate for majority of skin tone including darker skin type.
What makes it different from other laser hair removal options is that it has a longer wavelength and unique cooling design that makes it a safe and highly effective option.
2. LHE Hair Removal Technology
Shaving can be a real hassle and most guys don't have the time or patience to keep up with it. Light Heat Energy (LHE) Hair Removal Technology is a fast and efficient way to remove hair without causing damage to the surrounding skin.
LHE technology combines heat and light energy to target hair follicles in a non-invasive way. It targets melanin in the hair shaft then converts light to heat inside the follicle. This enables the use of lower fluence (light energy) levels and increases the safety margin, especially for more sensitive skin types. Large areas, such as the back, can also be generally and safely treated.
3. Prowave IPL Hair Removal
Prowave IPL Hair Removal is one of the newest technological advances in the field of permanent hair removal. The procedure is favored as it yields long-term results and is suitable for both the face and body.
At Cutis, Cutera Prowave IPL Hair Removal works by delivering a special light onto the skin where it's absorbed by pigments in the hair. Once absorbed, IPL diminishes the hair follicles' ability to grow further.
As IPL hair removal results in minimal discomfort, no pain medication or anesthesia is usually required. However, some patients may prefer to use a topical anesthetic during the treatment to reduce the stinging or pinching sensation that may be experienced. Use the Prowave device to safely and efficiently remove hair from areas big or small, such as the face, legs, chest, or back. IPL can also be used on a variety of skin types especially fair skin.
Tired of dealing with back or chest hair? Struggle with razor bumps or painful nicks? Now you don't have to. Schedule a consultation with our aesthetic doctor today to know which hair removal device is suitable for you. Call us now and see how Cutis Laser Clinics can help you say goodbye to razors and hello to smooth skin.
Tags: Laser Clinic, Permanent Hair Removal, Prowave IPL, LHE, Cutera Laser Hair Removal