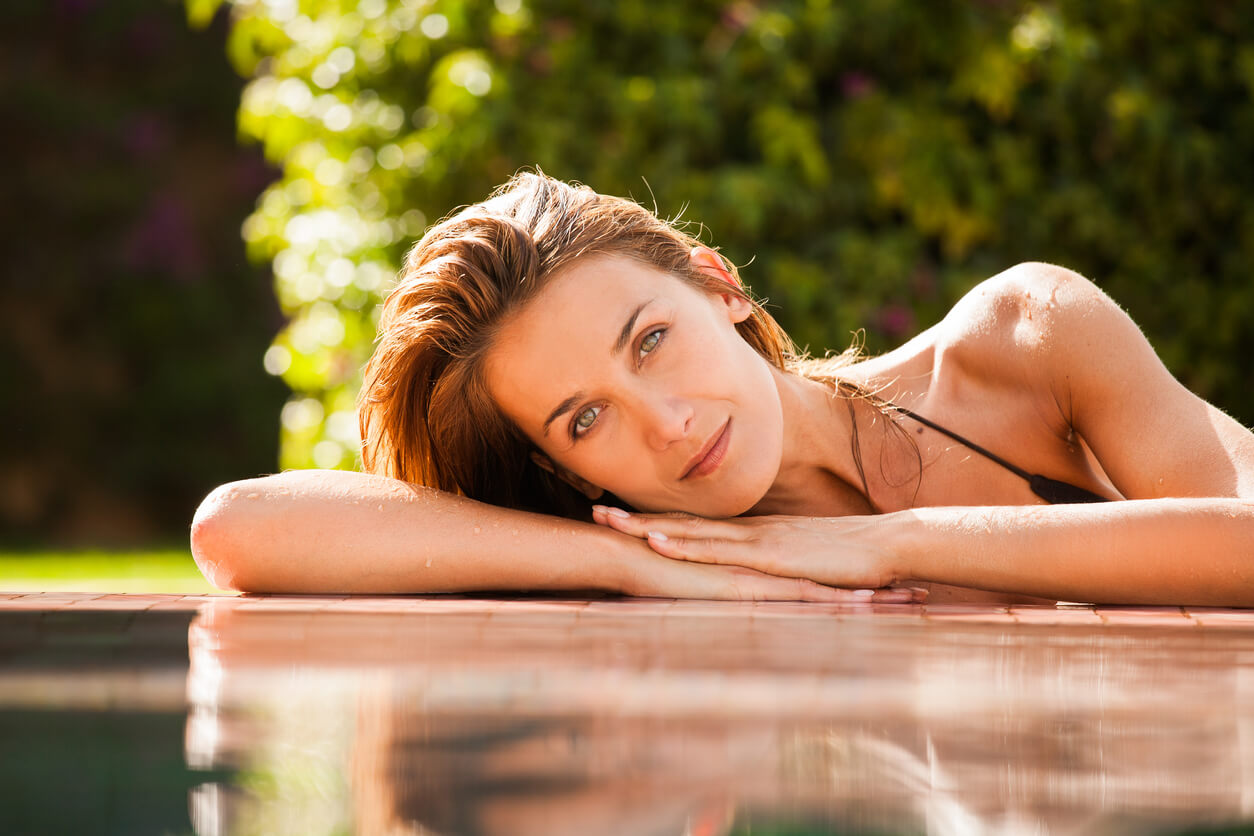 Facial asymmetry tends to increase as we get older. The lower part of the face is mostly affected, particularly the area around the chin and jawline. This is one of the reasons some people tend to have an elongated face along with the appearance of sagging jowls and double chin.
Fortunately, you don't have to go under the knife to have more defined chin, jawline, or lower face. Injectable treatments can make your face look more defined without cuts, incisions, and stitches. Continue reading to learn more about your options..
Dermal Fillers (Juvederm Volux) for a More Defined Chin 
Juvederm Volux is an innovative structural filler that can help restore and create volume on the face. It contains 25mg of a manufactured form of hyaluronic acid (HA) and has been shown to be effective when used in the chin and jawline.
This dermal filler is scientifically designed for lower face contouring to give you a more defined chin and jawline area. It is worth considering if you notice a loss of definition around the chin, neck, and jawline area, as well as a weak or receding chin.
One unique thing about Volux chin fillers is that it has the highest elasticity and cohesivity of all VYCROSS products. This only means that it can be molded and sculpted into the desired shape. It can also moisturize the skin and help return its tone and elasticity, while delivering natural-looking results.
Juvederm Volux can give you a more defined chin and jawline that can last up to 18 to 24 months. There are also cases where you may see an immediate improvement, but significant results show within a couple of weeks of treatment. The number of treatments required will be further discussed during a consultation with an aesthetic doctor.
Botox for Jawline Slimming and Contouring
Although Botox is commonly used for reducing the appearance of fine lines and wrinkles, you can also turn to this injectable for contouring and slimming the jawline. It can help soften a square/rectangular face and taper a prominent jawline. Botox can do this without cuts, stitches, or longer down time.
When slimming or contouring the jaw, Botox is injected in the masseter muscles using very fine needles. These are the same muscles used for chewing and clenching the teeth. This then relaxes the muscles, resulting in a more defined and slimmer jawline. You may also be glad to know that Botox can treat bruxism or teeth grinding. 
If you're wondering about the number of Botox units needed for jaw slimming, this can depend on the strength of your muscles, First-time patients, on average, may need at least 60 units for noticeable results. Do take note, however, that this will decrease as you get more Botox injections often.
PDO Threads (Dr. Perfect V-Line) for Lifting Sagging Lower Face 
Unlike Botox and fillers, PDO threads are not injectable gels, but a type of solid filler that is used to lift the skin. At Cutis Laser Clinics in Singapore, we use Dr. Perfect V Line Thread Lift, which is a stronger and a more effective type of PDO thread. This offers a stronger lifting effect for sagging cheeks, lower face, and double chin.
This minimally invasive procedure involves the insertion of PDO (polydioxanone) threads in the deeper layers to immediately lift saggy skin. The inserted threads also trigger the self-healing process of the skin that stimulate collagen production and improve the quality of the skin.
The threads are naturally absorbed within six to eight months following the procedure. As collagen begins to form around the threads, it creates a natural looking lifting effect, with results that can last up to two years.
You can check out our previous post to learn more about the Dr. Perfect V-Line PDO Thread Lift in Singapore. 
Schedule a Consultation Today
If facial asymmetry bothers you, don't hesitate to consider the treatments mentioned above. Contact Cutis Laser Clinics in Singapore today and schedule a consultation with our Harvard-trained aesthetic doctor, Dr. Sylvia Ramirez, to find out which procedure suits you best.