If you've hit 40s and are looking for ways to delay the aging process and regain your youthful look, there's no need to go through plastic surgery just yet. There are several nonsurgical face lifting procedures being offered at laser clinics nowadays that will help restore your facial contour and reduce the visible effects of age and gravity on your neck and face.
Cutis Medical Laser Clinics, one of the certified aesthetic clinics Singapore, offers PDO Thread  Lift, a highly effective and safe solution to mature skin. This revolutionary, non surgical facelift treatment will give you a smoother, beautifully-contoured face without the risks associated with traditional facelift surgery. It will also lift skin around your brows and reduce the appearance of wrinkles in your neck and décolletage.
Simply put, you will get the full benefits of a facelift, neck tightening treatments, and a brow lift without surgery.  
So how does Cutis PDO Thread Lift works?
Cutis PDO thread lift is a procedure that involves the insertion of a blunt-tip cannula with a very fine absorbable polydioxanone threads into the skin or the subcutaneous fat of the specific areas to be treated. The use of a blunt-tip cannula provides lower risks of bruising and swelling as it does not damage any blood vessels during the procedure.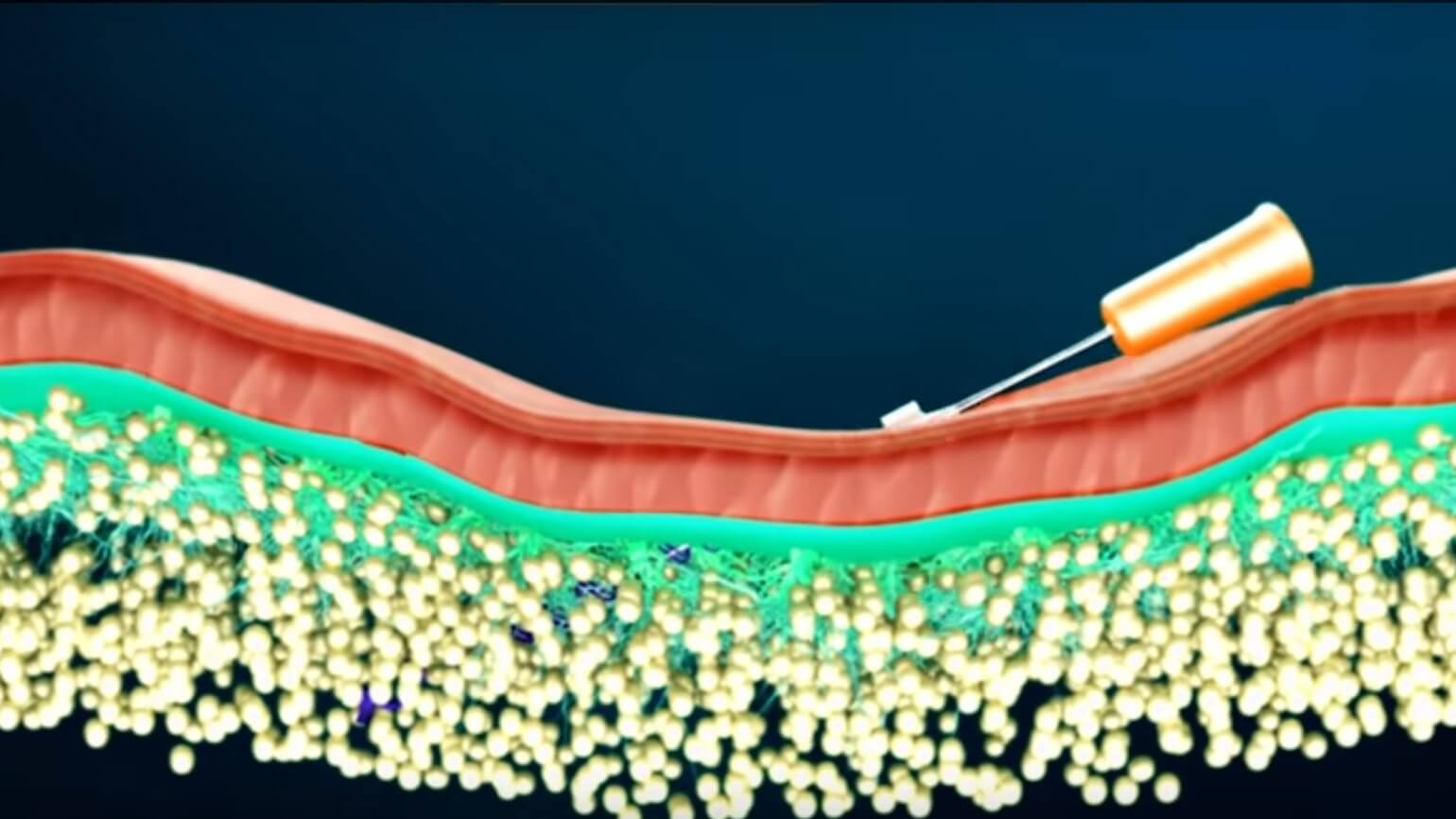 The tension in the PDO threads will provide a lifting effect by pulling the skin together. The effect will be tightening of sagging skin, especially in the brows, jawline, neck, and décolleté.
Once the suture threads are introduced into the skin, it triggers the human skin's natural self-healing abilities. You will be surprised at your skin's ability to naturally heal itself.  What happens is that your skin will gently react to the PDO threads and an inflammatory reaction is induced, resulting in collagen formation around each thread inserted into the skin.
The healing process strengthens the skin and is further enhanced by the increase in blood flow to the dermis. When the threads dissolve in the months following the procedure, the bundles of collagen that were formed will keep the skin tight, supple, and rejuvenated.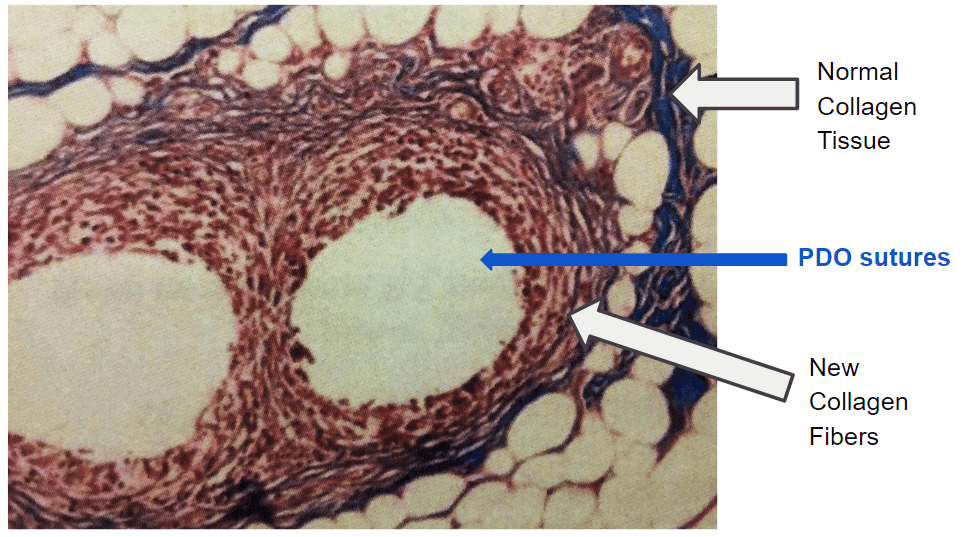 Another major feature of this scientifically and clinically proven facelift without surgery, which can take as little as an hour, is that it produces immediate lifting effects in the treated areas without unnecessary risks or scarring.
After the procedure,  you will see a natural and immediate lift. However, the desired results will be most visible a few weeks after the procedure as more collagen bundles form around the PDO threads resulting in a more lifted and rejuvenated look.
You can expect an overall improvement in your skin's texture and appearance because the procedure is effective at diminishing fine lines and wrinkles as it lifts saggy or droopy skin; the desired results can last up to 24 months.
For optimum results, it can be combined with other anti-aging treatments such Ultherapy, Botulinum Toxin (or more commonly known as Botox), and fillers that are also proven effective and safe for lifting and rejuvenating aging and mature skin.
Who can benefit from a PDO thread lift?
If you are looking for a nonsurgical, safe, and cost-effective procedure to restore health and youthfulness to the skin on your brow, cheek, neckline, and chest areas, you just might be the right candidate for a PDO thread lift. Recommended by skin specialists Singapore, it is one of the most effective methods for eye lift and face lifting Singapore which do not require you to go under the knife or go through prolonged downtime.
To learn more about PDO threads and other skin tightening treatments, call Cutis Medical Laser Clinics for an appointment today. Dr. Sylvia Ramirez, our clinic's Harvard-trained and US Board-certified doctor and skin specialist can help you consider all the treatment options suitable for your skincare needs.
Tags: skin specialists, non surgical skin tightening treatment, PDO threads