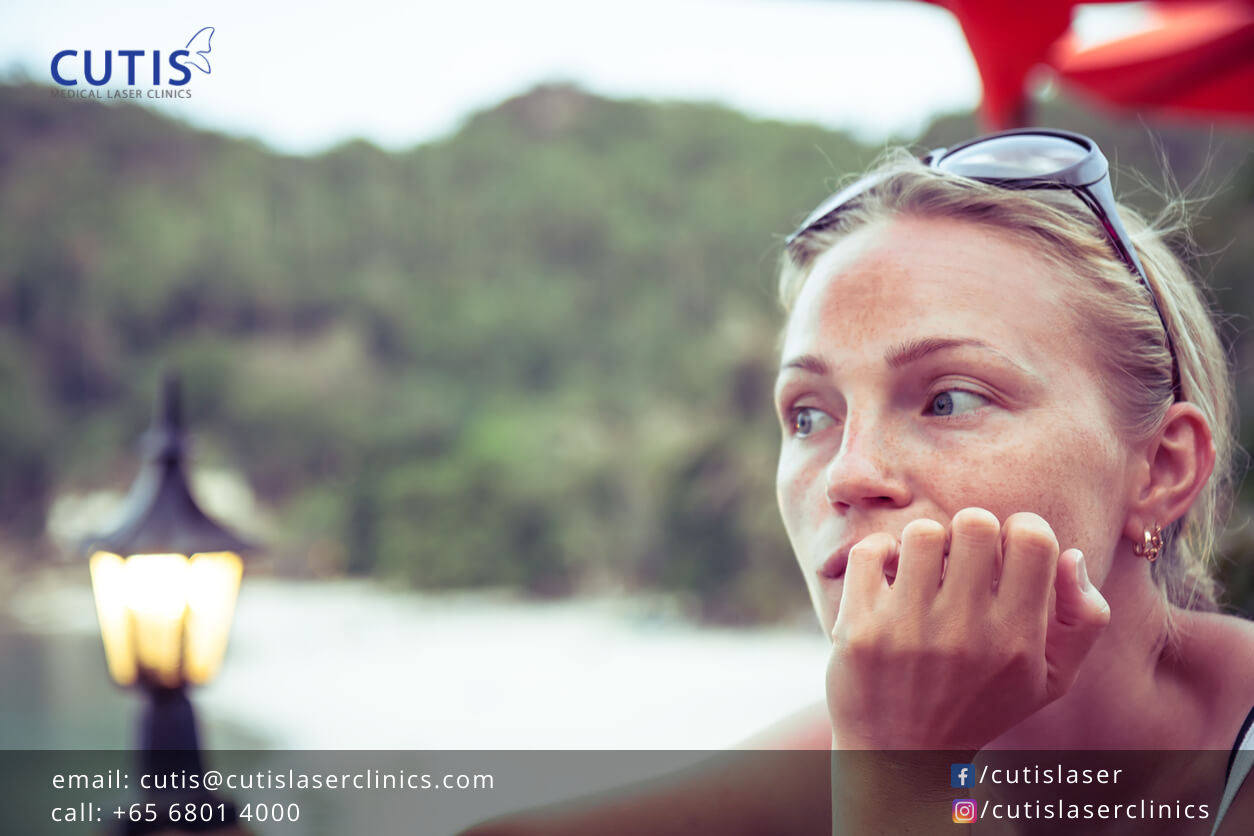 Sun damage, wrinkles, and hyperpigmentation can betray your age and give your skin a lackluster appearance. While there may be serums and creams that can temporarily improve how they look, they have their limitations and can only provide minimal changes. You also have to use the product for long periods to see improvements.
In a case like this, you can benefit from non-surgical aesthetic treatments such as the Pearl Fractional Laser and Pearl Fusion. These procedures are designed to tackle photodamaged skin, improving not just the tone and texture of your skin, but also wrinkles and brown spots. It can give you a brighter, smoother, and glowing complexion. 
So, what is Pearl Fractional Laser? 
The Pearl Fractional Laser is a skin rejuvenating technique that can deeply penetrate the skin. It is a fractional ablative treatment for deeper wrinkles, severe sun damage, acne scarring, and aging skin on the entire face. It helps stimulate the body to produce new collagen for smoother, clearer, and tighter skin.
The procedure uses a handheld laser device that emits controlled pulses of light to renew the skin. It places tiny holes in the skin, selectively removing columns of damaged tissue. Then, it stimulates the body to create collagen, plumping the skin and reversing the look of your skin's imperfections. 
The tiny holes (the size of a pore) created by the laser leave the skin intact and expose only a fraction of the skin. This allows for a safe procedure and short recovery time, while providing a deep laser treatment with results in just a single session. Pearl Fractional can  treat the areas around the eyes (periorbital) and mouth (perioral). 
Important thing to know: Since the Pearl Fractional Laser is ablative, do take note that it is more aggressive than a typical laser resurfacing treatment. It delivers intense heat that can vaporize skin cells and trigger a natural response that results in the production of new collagen. 
What is Pearl Fusion? 
Pearl Fusion is a combination of two Pearl treatments: Pearl Resurfacing Laser and Pearl Fractional Laser. This helps tackle different skin issues, such as wrinkles, sun damage, age spots, scarring, and uneven skin tone. Pearl Fusion can remove damaged skin and provides full epidermal renewal. 
Pearl Laser Resurfacing, simply known as Pearl, is a shallow resurfacing technique, ideal for mild to moderate sun damage, wrinkles, and uneven skin texture. It treats the top layers of the skin, heating the deeper layer and stimulating collagen growth. Pearl causes the skin to form a protective dressing, which will peel off after 3 to 5 days.
Pearl is non-ablative, which means that it won't vaporize the cells in the epidermis. It also has a shorter downtime compared to fractional laser treatments. You may also be glad to know that it can provide stem-to-stern rejuvenation in just a single week. Combining it with Pearl Fractional allows you to achieve great results while minimizing downtime.
Pearl Fusion offers a two-in-one solution for treating deep wrinkles, sun damage, pigmentation, and uneven skin tone and texture. Pearl renews the skin's surface and stimulates collagen, while Pearl Fractional targets the dermis, as well hard-to-treat areas such as around the eyes and lips. 
Why combine two treatments 
In most cases, only a single session of Pearl Fusion is required, with a social downtime of about 5 days. It offers both ablation and thermal effects that result in collagen stimulation and a more youthful-looking complexion. You can turn to Pearl Fusion to treat or improve:
Mild to moderate photoaging

Skin laxity

Wrinkles (particularly around the eyes and mouth)

Acne or surgical scarring

Uneven color and texture
Ideal candidates for Pearl and Pearl Fractional treatments include those with light to medium skin tones. They can treat not just the face, but also the neck, chest, and back of hands. With regards to side effects, you can expect temporary redness, swelling and peeling, and moderate downtime of 3 to 5 days. 
Schedule a consultation 
Tackle sun damage and aging skin with safe and effective treatments like Pearl Laser and Fractional or Pearl Fusion. Contact Cutis Medical Laser Clinics today and book a consultation with our aesthetic doctor to find out which treatment suits you best.