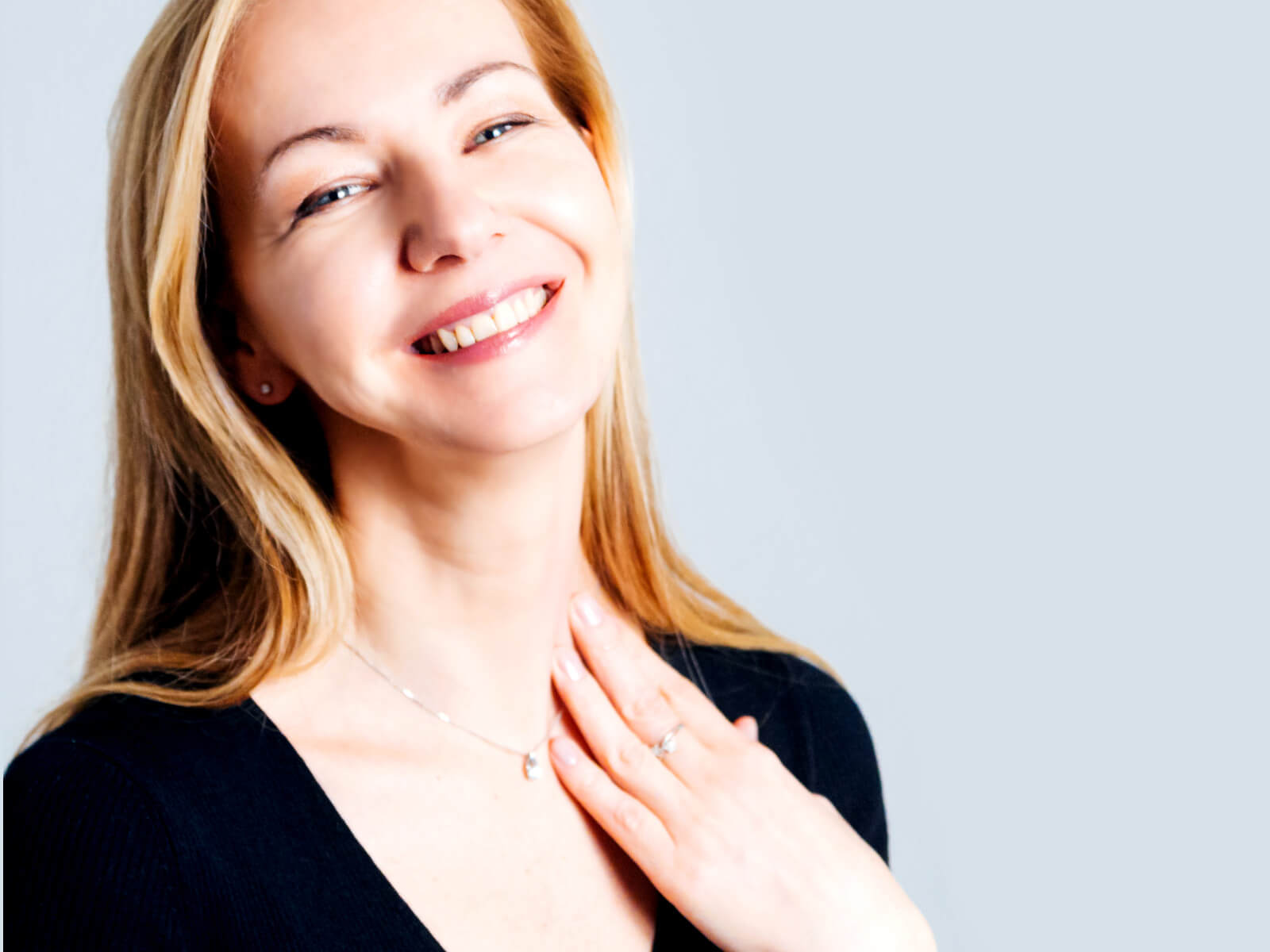 Collagen, a naturally occurring substance in the body, is responsible for making the skin youthful and elastic. It is one of the most abundant proteins in the body and can be found in bones, muscles, connective tissues, tendons, and blood vessels. With high collagen levels, you'll notice a plump, firm, and smooth skin.
There is no way to measure the collagen levels in your body, but you can tell when it is declining. As you age or grow older, the natural production of this essential protein drops, which then contributes to wrinkle formation and sagging skin as well as crepey skin texture or discolored skin tone.
How to Increase Collagen Levels
There a number of simple ways to boost collagen levels in the body. These include:
Eating a healthy diet rich in protein, Vitamin C, zinc, copper and sulfur

(yes, our body needs these minerals) – these assist in collagen production.

Quitting or stopping smoking

– this accelerates skin aging and eat away at skin's essential proteins.

Limiting (or quitting) sugar

– high sugar intake destroys the collagen in the skin and makes it rigid and inflexible.

Collagen supplement

– just be sure to ask your doctor about it before taking one.
Anti-aging lotions and creams may help hydrate the skin, but they cannot exactly increase your collagen levels as it cannot penetrate deep enough. In order to produce more collagen, the treatment must reach deep in the skin layer where collagen is located (dermis). 
If you're noticing wrinkles and sagging skin in your face, you may consider safe aesthetic treatments that can stimulate the production of collagen without surgery, as well as treat other signs of skin aging. 
Here are two options worth considering:
Ultherapy: The Non-Invasive Face Lift
Ultherapy in Singapore is a US-FDA cleared procedure that can tighten the skin on the face, on the brow, and under the chin without going under the knife. It has also received the European CE mark for non-invasive dermatological lifting and sculpting of the upper and lower face, neck, and décolletage.
It works by using a system called Ulthera, which delivers ultrasound energy that penetrates into the deeper layers of the skin. This then triggers a natural response under the skin, jumpstarting the regenerative process that stimulates the production of new and fresh collagen.
Ultherapy stimulates collagen through the safe delivery of time-tested focused ultrasound energy into the skin's foundational layer called SMAS (Superficial MusculoAponeurotic System). This layer is usually addressed in cosmetic surgery, but Ultherapy can treat it without cutting or disrupting the skin surface.
Some patients notice an immediate effect after the procedure, but significant results appear over two to three months. This is the time when the collagen begins to lift and tighten the skin. You can see further improvements up to six months after the treatment.
Check out our previous blog to learn more about this treatment and find out what makes Ultherapy an effective non-invasive face lifting procedure. 
Radiesse Filler: The Natural Collagen Stimulator
Radiesse is a safe and effective injectable dermal filler made out of Calcium Hydroxylapatite (CaHA) microspheres, the same substance that is found in our bones. 
Radiesse filler is a US FDA approved injectable gel that can be used to safely plump the skin and to give an immediate lifting and firming effect by adding volume and helping smooth away moderate to severe facial wrinkles.  
Apart from lifting, Radiesse is also a "bio-stimulator" this means that it can stimulate the body to produce more of its own collagen over time. Its "collagen-inducing effect" causes your skin to restore its youthful elasticity and tightness.
Once injected, the filler directly and immediately provides lift and volume, but also continues to work to stimulate the body's production of collagen. Over time, the body absorbs the gel and metabolizes the CaHA microspheres, leaving only behind natural collagen. 
The results can be seen immediately but the full effect will take at least two weeks or once the filler has fully blended with your skin. 
Schedule a Consultation Today
Boost your collagen production with these non-invasive treatments. Contact Cutis Laser Clinics in Singapore and schedule a consultation with our Harvard-trained aesthetic doctor, Dr. Sylvia Ramirez to learn more about these procedures and other treatments for increasing collagen levels.
Tags: Ultherapy, Dermal Filler, Aesthetic Doctor