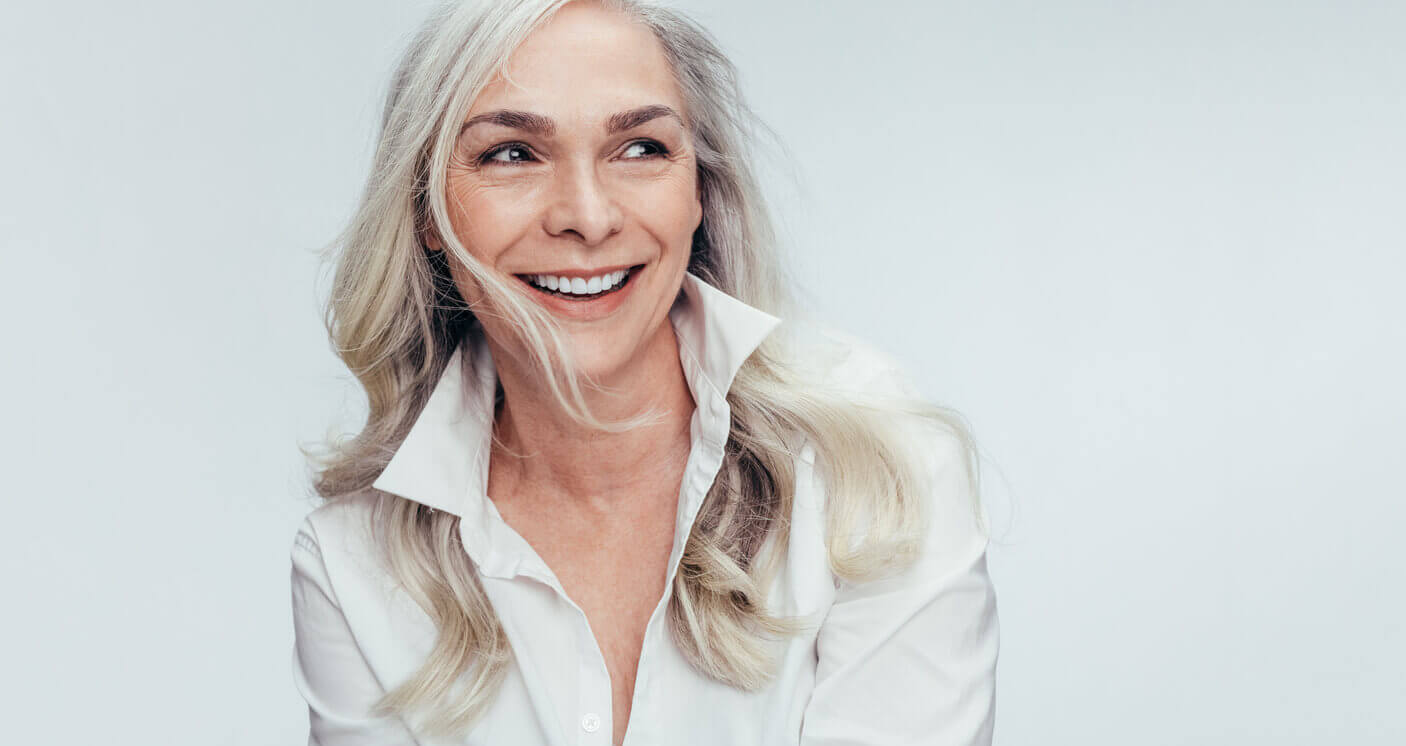 If you're looking for ways to effectively lift and tighten sagging skin without the need for surgery, you may want to consider Ultherapy.
Basically, Ultherapy is a US FDA-cleared procedure that provides a non-surgical approach to face lifting using ultrasound energy.
Ultherapy works by safely delivering ultrasound energy into the deeper layers of the skin, which then triggers the production of new collagen, allowing your skin to achieve a visible yet natural lift over time.
Want to find out more? Read below for more reasons to love Ultherapy:
Non-invasive (alternative to surgery)
As a non-invasive procedure, Ultherapy doesn't require cuts, needles, as well as special preparations or skincare regimens before the procedure. There is also no downtime so you can go back to you normal activities after your treatment.
This makes it a safe and effective alternative for those who aren't ready or not willing to go under the knife. Ultherapy is also a great option for patients who wish to extend and maintain the effects of their cosmetic surgery.
Safe and FDA-Cleared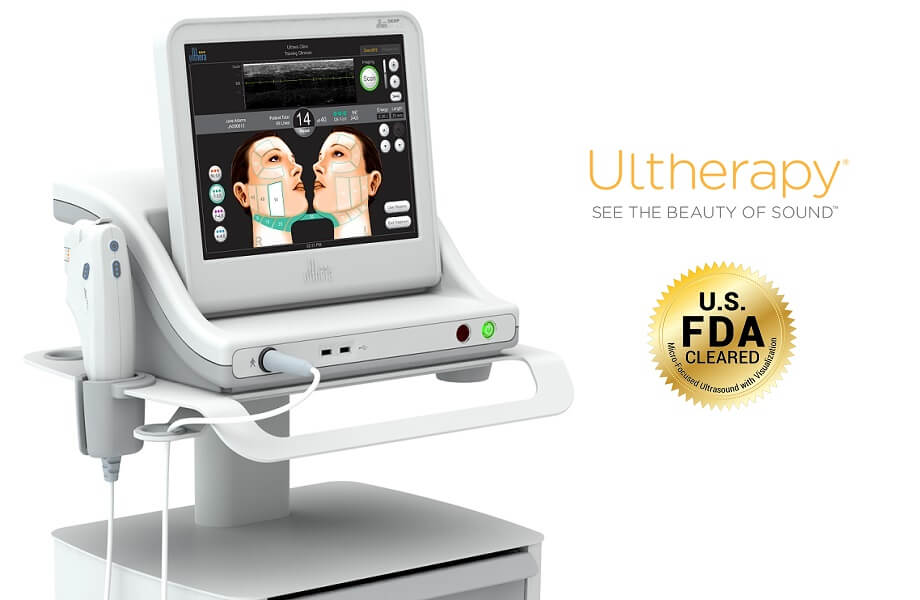 Ultherapy is the only non-invasive procedure cleared by the US FDA to naturally lift and tighten the skin on the face, on the brow, and under the chin. It has also received the European CE mark for non-invasive dermatological sculpting and lifting of the upper and lower face, neck, and décolletage so you can be assured that your skin is in safe hands.
Precise delivery of energy
Ultherapy involves the use of ultrasound imaging, which then allows aesthetic doctors to see beneath the skin's surface and where exactly are they treating. This offers reassurance to patients that the energy is delivered precisely to the areas where it will be both beneficial and effective.
Targets deeper layers for collagen-building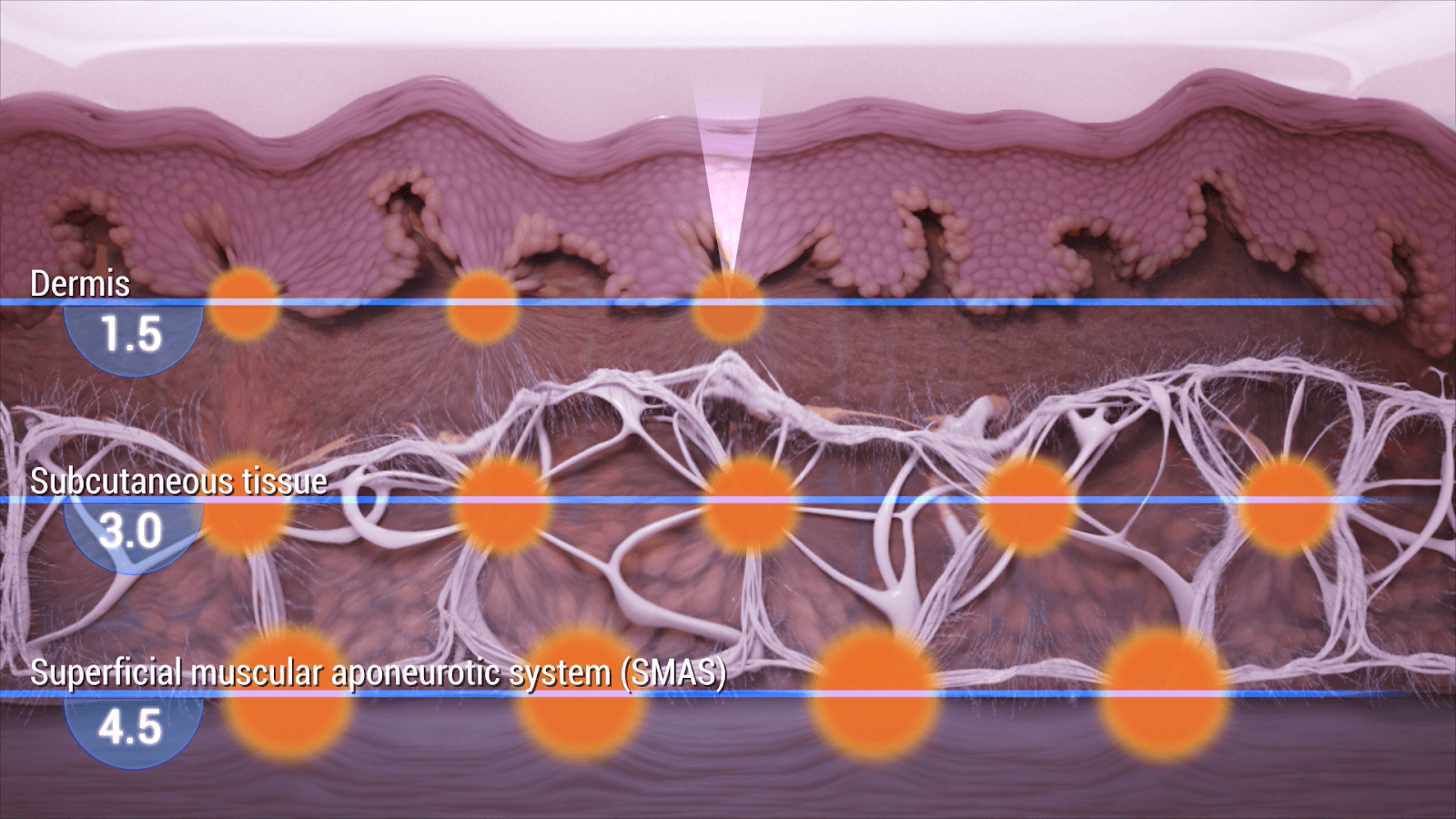 Ultherapy stimulates new collagen by safely delivering focused ultrasound energy to the skin's foundational layer called SMAS (Superficial MusculoAponeurotic System). This is the layer that is typically addressed in cosmetic surgery but with Ultherapy, it can be treated without cutting or disrupting the surface of the skin.
Proven results
An initial effect can be seen after the treatment, but the real and significant results appear over 2 to 3 months. This is the period when the new collagen begins to lift and tighten skin. You can see further improvements up to six months after the treatment.
Touch-up treatments are recommended to maintain the skin's youthfulness as it continues to age.
Short procedure duration
The treatment duration can last between 30 to 120 minutes, which will depend on the areas to be treated. In general, a typical face and neck treatment can last between 60 and 90 minutes, a full face and neck treatment for 120 minutes, and a chest treatment for 30 to 45 minutes.
Minimal discomfort and no downtime
You may feel slight redness in the skin after the procedure, but this should subside after a few hours. There is also no recovery or downtime, which means that you can immediately return to your normal routine following the treatment.
You can also check out our previous blog to find out what you can expect before, during, and after Ultherapy.
Can be combined with other treatments
At Cutis Laser Clinics in Singapore, you can combine Ultherapy with other aesthetic procedures like Exilis Ultra, a non-invasive skin tightening treatment that simultaneously delivers radiofrequency and ultrasound energies to target specific body parts. This further enhances the skin tightening and lifting results.
Schedule a consultation today
With a non-invasive aesthetic treatment like Ultherapy, you can now delay the effects of aging without cuts or incisions.
Contact Cutis Laser Clinics today and schedule a consultation with our Harvard-trained aesthetic doctor, Dr. Sylvia Ramirez, to find out if you're a good candidate for Ultherapy.
Tags: Exilis Ultra, Skin Tightening, Ultherapy, Aesthetic Doctor