Facial rejuvenation is not just for women anymore. Many men are now realizing the importance of cosmetic procedures, especially in making them look and feel younger. They can also improve self-confidence, which is beneficial in a highly competitive job market.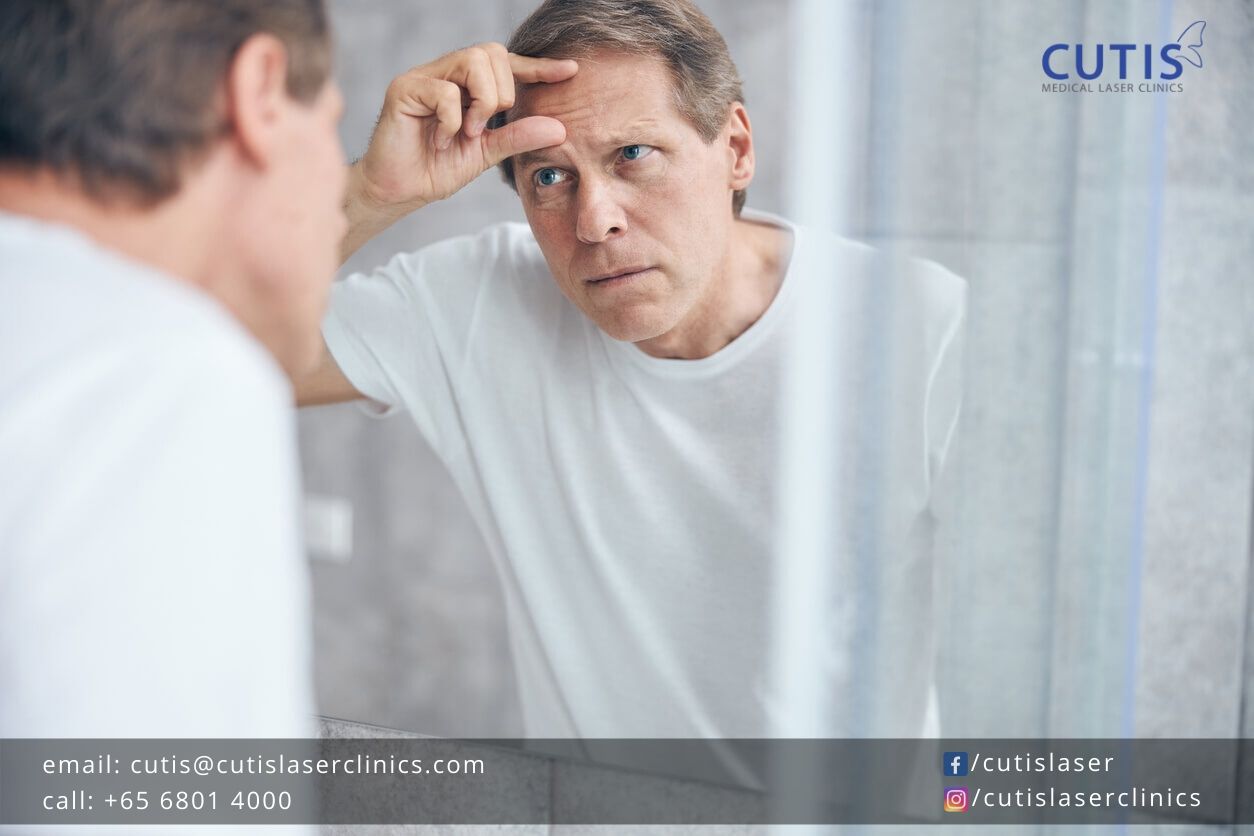 If you're a man and worry about signs of aging, cosmetic treatments can do wonders for your appearance. There are procedures that can reduce lines and wrinkles, lift sagging skin, restore volume loss, and create a more defined chin and jawline. These make you look younger and increase your chances of getting a job or promotion.
"Brotox" for men
Botox or "Brotox" for men is a popular anti-wrinkle treatment can improve lines and creases on the face. It is FDA-approved for treating frown lines between the brows and horizontal forehead lines. You can also turn to Botox for reducing the appearance of crow's feet (wrinkles in the corner of the eyes) and smile lines. 
More men are now getting Botox to look younger. Some also undergo the procedure to improve their appearance on photos and selfies. Botox works by temporarily blocking the signal from a nerve to a muscle, relaxing the wrinkles. It can take two weeks to see the full results, which can last for three to six months or longer with touch-up treatments.
For most men, Botox is a common wrinkle treatment, especially for horizontal forehead lines. This injectable, however, has many uses, which include treating droopy eyelids, reducing excessive sweating, and preventing migraines.  It can also be used to reshape or slim the jaw, which is more common in women.
Men and filler treatments
Dermal fillers are another popular cosmetic treatment for men. These injectables help restore skin's elasticity, as well as improve the signs of aging by softening wrinkles and replacing volume loss. They can also reduce dark circles and eye bags, giving you a refreshed and rejuvenated appearance
HA-based fillers like Juvederm can fill in lost volume in certain parts of the face like cheeks and jawlines. There are also injectables (like Juvederm Volux)  that can reshape the lower face and give men a more defined chin. Volux chin fillers can give you a more sculpted jawline, with results that can last between 18 and 24 months.
You can also use fillers in combination with Botox to treat your wrinkles and have a refreshed look. Just be sure to find a skilled and trained injector with extensive experience. Avoid those who offer extremely cheap injections or having your treatment in a spa or salon. The treatment should only be done in a medical facility. 
Ultherapy isn't just for women 
Ultherapy is a US FDA-cleared nonsurgical facelift procedure. It can improve the appearance of lines and wrinkles, as well as lift the skin on the brow, under the chin, and on the neck. As a non-invasive procedure, it can treat the skin without cutting or disrupting the surface.
The procedure works by delivering ultrasound energy into the skin's deeper layers. This then triggers the production of new collagen, allowing the skin to achieve a visible and natural lift over time. It is an ideal treatment if you have mild to moderate skin laxity and want to tighten the skin but not ready for surgery.
Ultherapy is more common in women, but many men are now undergoing the procedure to counter the effects of gravity on the skin. This is a good choice if you're hesitant about needles and injections, as Ultherapy uses ultrasound energy. It can tighten the skin on your face and neck, and stimulate collagen production. 
With these nonsurgical treatments, men can now look younger and feel more competitive. Cutis Laser Clinics in Singapore offers these procedures, as well as other nonsurgical aesthetic treatments. Contact our clinic today and schedule a consultation with our aesthetic doctor to find out which procedure suits you best.