Recent reports suggested that Moderna's COVID-19 vaccine could cause unexpected side effects for those who have cosmetic facial fillers.
According to the US Food and Drug Administration (FDA), two patients who received the Moderna vaccine experienced facial swelling during clinical trials. This happened within two days of receiving their second dosage of the shot. Both patients had a prior history of getting fillers in the cheeks. There is also a third subject who had another possible post-vaccine reaction to fillers in the lip area.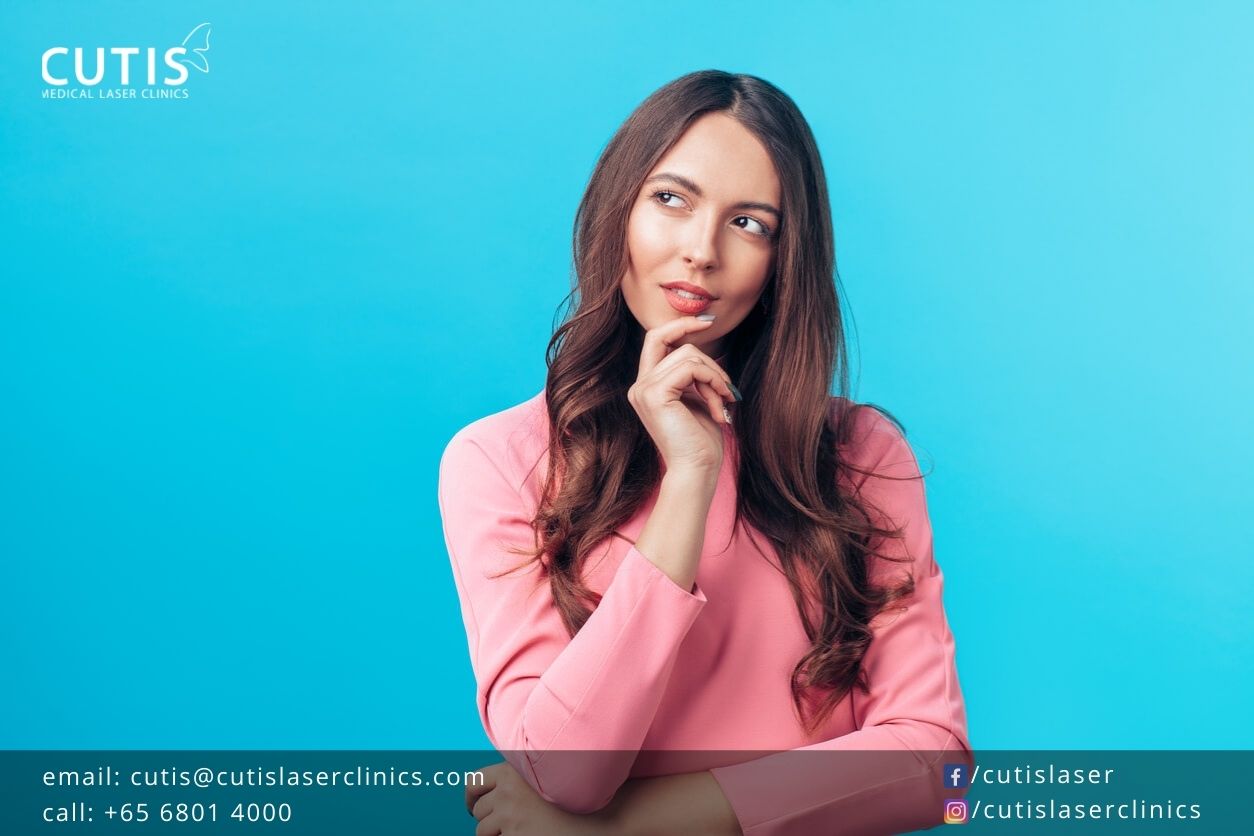 So, if you have fillers or are considering getting them, should you be worried? Let's dive a bit deeper about this topic to find out the things you should know about the vaccine's side effect if you have dermal fillers.
Is the side effect common? Should you be concerned?
Out of more than 30,000 subjects who participated in the Moderna Clinical trials, the FDA has documented only two reports of the said side effect. So far, there are no reported cases in people who received the Pfizer's COVID-19 vaccine.
The incidents of reported facial swelling are very rare. These reactions are also mild and easily treatable; they responded quickly to oral steroids and antihistamines. While the side effects are new and unexpected, they didn't require hospitalizations and were NOT considered life-threatening.
Dermal fillers are one of the most common cosmetic procedures, with millions of people getting them for facial rejuvenation. A medical trial that has reported three incidences of facial swelling (out of more than 30,000 patients) means that it is unlikely (1 in 10,000 chance) for the majority of patients to experience facial swelling after receiving the vaccine.
What triggered the reaction?
A vaccine trains your immune system to recognize and fight foreign substances in the body, which includes pathogens like bacteria and viruses. So, when you get a vaccine, it revs up your immune system. And with a foreign object in your body like dermal fillers, your hyperactive immune system may see them as a threat and attack. This may then cause some type of allergic reaction like swelling and inflammation.
The exact reason for post-vaccine swelling remains unclear. However, it has been suggested that the adverse reaction may be due to some cross-reactive substance between the vaccine and what's in the filler. The cross-reactivity, meanwhile, is still unclear as the reports from the FDA didn't detail the type of facial fillers the patients received.
Do take note: This reaction or side effect is not exclusive to the COVID-19 vaccine. Vaccines for other viruses like cold and influenza can also trigger swelling, mainly because your immune system is revved up or in a hyperactive state. 
There's no reason to skip the vaccine
Having dermal fillers should not discourage you from getting the vaccine. It is important to keep in mind that the benefits of getting the COVID-19 vaccine outweigh the risks of any swelling or any reaction related to it. You can always talk to your physician if you've had fillers and are planning to get vaccinated.
What to do after getting the vaccine
According to CDC, there should be an observation period after getting vaccinated with mRNA COVID-19 vaccines (Pfizer and Moderna). Recipients with a history of any type of allergic reaction should stay 30 minutes or longer in the medical provider's office or clinic after getting the vaccine. A 15-minute observation is recommended for all other people. 
Your medical provider can administer the right treatment if you get facial swelling after the vaccination. Oral steroids or antihistamines, or the combination of both is the common treatment for this adverse reaction. You should also check with your aesthetic doctor on when you can get the vaccine after receiving fillers.
As a standard, we at Cutis Medical Laser Clinics advise our patients to have a two-week period before or after vaccines when doing dermal fillers.
The reported swelling and inflammation should not deter you from getting the vaccine if you have fillers or are planning to have them in the future. Feel free to reach out to us if you have related concerns about the potential side effects of COVID-19 vaccines in dermal filler patients.