Many (if not all) of us have face and body concerns that we want to treat or improve. It could be that stubborn belly pooch, lines and wrinkles on the face, cellulite on thighs, or loose skin on the body. Healthy lifestyle can help, but it is not enough. We sometimes need non-invasive assistance to deal with these concerns effectively.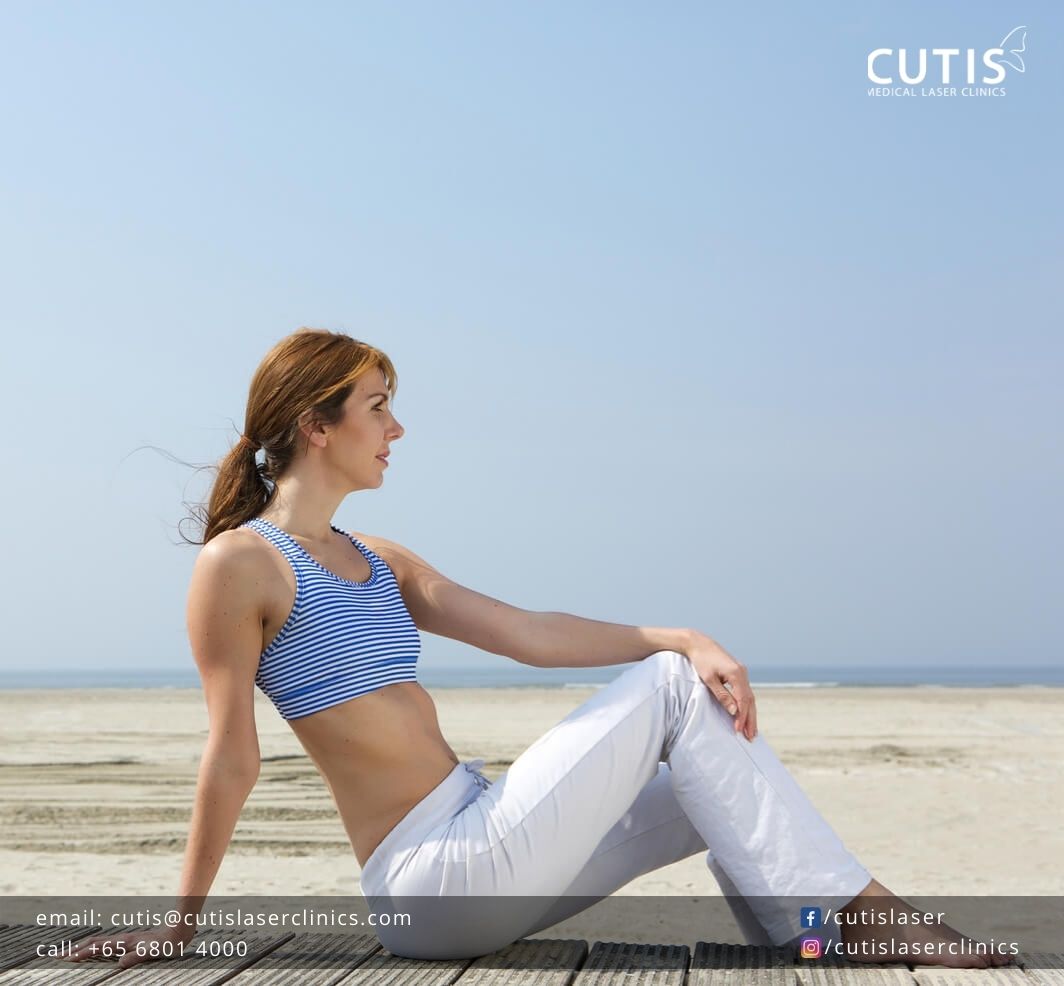 This is where Exilis Ultra 360 enters the picture. Exilis Ultra is a non-invasive skin tightening treatment that can address face and body concerns without surgery. It uses an FDA-cleared aesthetic device that simultaneously delivers radiofrequency and ultrasound energies to target specific areas in the face and body. 
The combination of two energies delivers comfort and high patient satisfaction. It can give you a clinically effective treatment without anesthesia, needles, and scalpels. It also uses an EFC™ (Energy Flow Control) to monitor and adjust the amount of energy. This makes sure that that device delivers the optimal power in the treated area. 
Exilis Ultra 360 at work
As previously mentioned, Exilis Ultra combines two energies (radiofrequency and ultrasound) to give you head to toe rejuvenation. It safely heats the skin to promote the natural healing process (increasing collagen and elastin levels). It comes with two unique applicators for treating different body areas: small and big.
Small applicator – This heats the skin's deep layers to promote collagen production. It has 5 different tips that can be used interchangeably on more than 20 different parts of the body. The small applicator is beneficial for reducing wrinkles and tightening the skin on the face and other smaller areas like hands and arms.
Big applicator – It uses the same technology, but has a controlled cooling system. This enables the heat to go deeper into the fat layer to target and disrupt the fat cells. This then triggers apoptosis or natural cell death without harming the skin. It can be used on different body parts that need contouring or tightening. 
Head to toe rejuvenation
Whether you're in your 20s or 40s, you can turn to Exilis Ultra to firm and tighten skin, reverse signs of aging, and reduce stubborn fat bulges that are resistant to diet and exercise. The procedure can also be used for cellulite reduction, intimate area rejuvenation, wrinkle reduction, and face lifting.
Common treatment areas include:
Around the eyes

Chin and jawline area

Décolleté

Chest area

Arms

Elbows

Abdomen

Legs

Inner and outer thighs

Buttocks

Banana rolls 

Ankles
Results you can see
While Exilis Ultra is non-invasive, it delivers noticeable improvements on the skin. In fact, you may be able to notice changes after the first session, which will improve over a few months. You may need about two to four treatments to see visible results, but this can be modified depending on your goals, individual profile, and severity of concern.
Do take note that collagen remodeling takes about 90 days, so results typically improve for a period of three months. The results for body shaping and wrinkle reduction can last for a few years (about two), but this can still depend on every patient. Your habits and lifestyle play a role in maintaining stable, long-term results.
Why say yes to Exilis Ultra 360 (what sets Exilis Ultra apart)?
Exilis Ultra

is the only device that combines two safe energies (radiofrequency and ultrasound) to

tighten skin

, target fat deposits, and stimulate collagen production.
It can be used virtually on any part of the body. It can address/improve signs of aging on the face and neck, as well as address skin laxity and

reduce unwanted fat

on different body parts.

It can treat different face and body areas with minimal to zero pain. The highly controllable delivery of heat on the skin makes the procedure safe and comfortable.

Exilis Ultra

has a controlled cooling feature that makes it safe to be used on different parts of the body (including the neck).

Exilis Ultra

delivers dramatic results without downtime or extensive recovery period. There are also no side effects, so you can return to your normal routines directly after the session. 
Schedule a consultation and body assessment
Achieve tighter, firmer, and younger-looking skin with Exilis Ultra 360. Contact Cutis Laser Clinics in Singapore today and schedule a consultation with our Harvard-trained aesthetic doctor, Dr. Sylvia Ramirez, to learn more about this head to toe rejuvenation procedure.