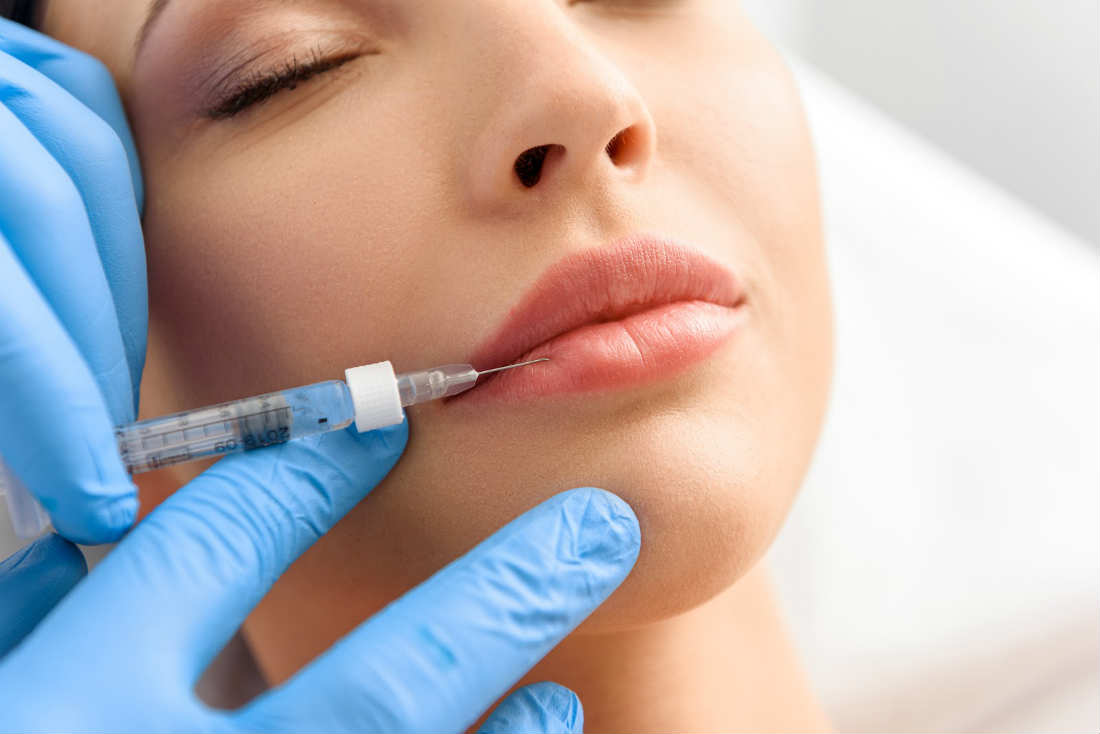 Most of us are not born with a plump pout. Fortunately, lip fillers have made it possible for anyone to achieve voluptuous lips without surgery. Lip fillers increase the size and enhance the shape of the lips by injecting a substance via needle.
Hyaluronic acid is the most common substance used in facial fillers as it's found naturally in the body. Before undergoing lip augmentation, be sure to remember these important dos and don'ts.
Dos
Facial fillers have become one of the most popular cosmetic procedures in the world. As we age, our skin begins to lose volume. The cheeks may become shrunken, our eyelids droop, and our lips deplete in volume.
Dermal fillers in Singapore can give your lips extra volume to retain a more youthful look. Before getting lip injections, get informed on some important facts.
Do let the doctor know if you suffer from facial cold sores. A medication can be prescribed to minimize the risk of reoccurrence.

Do have some idea of what you want to look like. Consider the lip shape and size you're hoping to achieve.

Do be realistic with your expectations. To achieve really plump lips takes time and skill from a certified skin specialist.

Do be aware that you may feel some discomfort. While most

facial dermal fillers

have a numbing agent in the formula, you may still feel a pinching sensation.

Do sleep at night with your head slightly elevated following the procedure as this can help minimize swelling.

Do apply ice to your lips immediately after treatment and as needed to keep down swelling. Swelling can also reduce bruising.

Do wait at least two weeks before taking in the final results. This will allow any swelling, bruising, and redness to fully subside.
Don'ts
To help ensure that you achieve the perfect lips, be sure to avoid certain mistakes that could result in complications or prolonged healing. While most non-invasive facial treatments result in minimal side effects and a speedy recovery time, failure to follow a few simple tips could lead to preventable problems. Follow these simple don'ts when considering lip fillers.
Don't take any Fish Oil, St. John's Wort,

high doses of Vitamin E supplements, aspirin and other non-steroidal anti-inflammatory medications, such as ibuprofen two weeks before your treatment as they can cause blood-thinning which increases your risk of bleeding and bruising.

Don't drink alcohol three to four days prior to your appointment and at least six hours after your procedure. Alcohol consumption can increase bruising.

Don't exercise for at least six hours after your treatment

Don't touch the treated area within 24 hours after your treatment.

Don't massage your lips after treatment as this can minimize volume.

Don't kiss for at least 48 hours after the procedure. Kissing can cause the malleable filler material to shift in the lips.

Don't have the treatment right before a big event as the swelling can take several days to go down.
Facial cosmetic procedures are more popular than ever, with lip fillers in Singapore topping the list. For plumper, shapelier lips, consult our Harvard-trained and US Board Certified skin specialist at the Cutis Laser Clinics in Singapore today.
Tags: skin specialist, lip augmentation, lip fillers Singapore