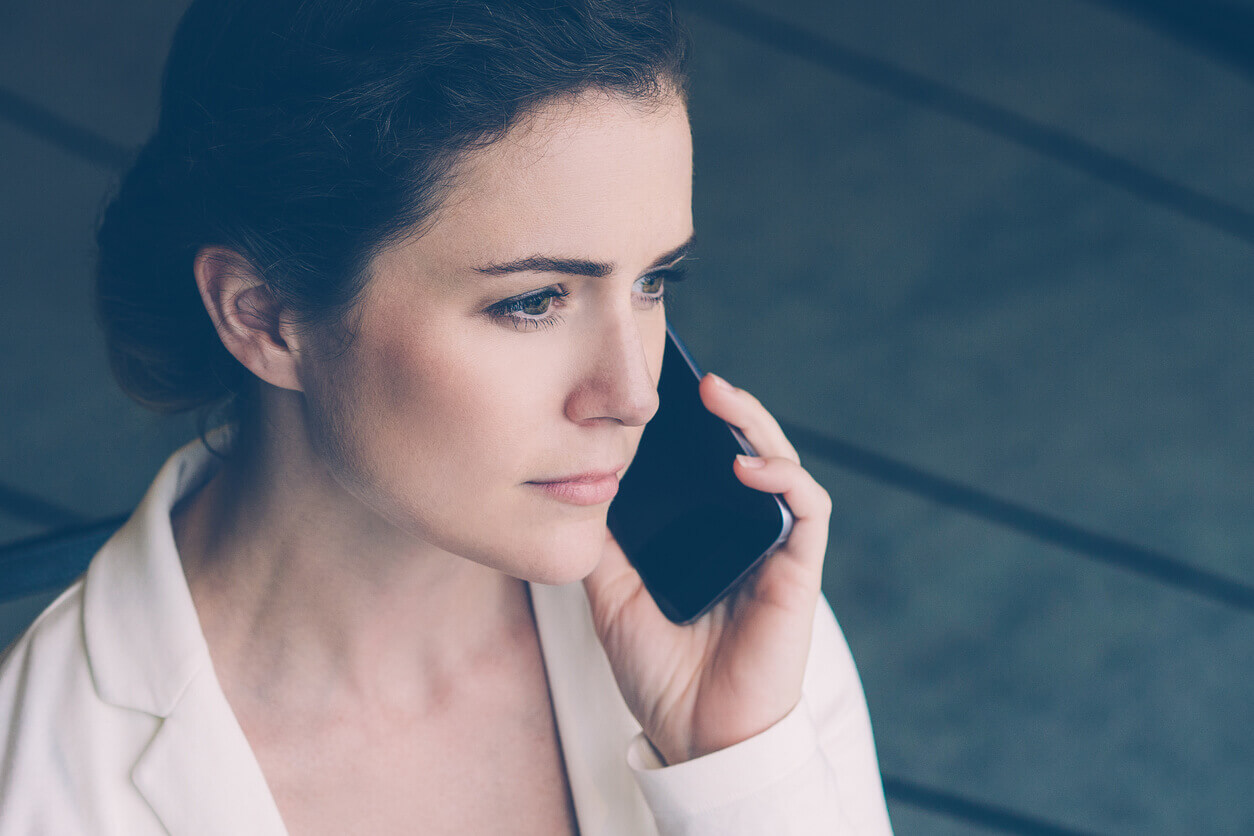 While most of us know that mobile phones are quite dirty, not everyone is aware that it's actually far dirtier than other stuff at home. According to research, mobile phones can sometimes carry 10 times more bacteria than most toilet seats. 
Why? Simply because we always carry our phones wherever we go – from morning until late at night, in the house, toilet, hospital, gym, restaurant, and all other places. There are so many opportunities for germs to be in contact with our hands which then is passed to our phones. 
And every time we use our phone and pressed it up against our face for a call, all its dirt come into contact with our skin, along with the oil, sweat, and makeup residue on our faces. 
Smartphones and Acne
The friction from rubbing your phone against the skin can lead to a phenomenon called 'acne mechanica' (a common form of acne), which is triggered or caused by excess heat, friction, and pressure. Both the friction and heat from using your phone can open and clog your pores, which may then lead to inflammation or breakouts. 
The sad part is if you're already prone to breakouts, you are more likely to develop acne mechanica, especially in the lower cheek, chin, and jawline
Preventing and Getting Rid of Breakouts
You cannot solely blame your mobile phone for all your breakouts, but given the fact that this object is covered in dirt, it only makes sense to limit skin-to-phone contact. Some of the things that can help include:
Use earphones when answering/receiving a call.

If you can't use earphones, make sure to clean your phone at least twice a day. Do it even if your phone 'looks' clean. You can use cellphone cleansing wipes or a microfiber cloth sprayed with water and alcohol mix.

Hold your phone loosely against the skin to avoid unnecessary contact pressure. 
If you already have breakouts, you can continue following the tips mentioned above, as well as improve your skin care routine. 
Wash your face at least twice a day – morning and night.

This is to remove dirt, excess oil, and other buildup of impurities. Be sure to use a mild facial cleanser with anti-acne ingredients like AHA and Salicylic acid. Also, avoid scrubbing your face too hard. 

Tone and moisturize.

Use an alcohol-free toner to remove any dirt left by cleansing. Don't forget to moisturize to minimize dryness and hydrate the skin.

Consider acne products.

Skin care products with ingredients like salicylic acid and benzoyl peroxide are helpful in fighting the bacteria that cause acne. A prescription medication like Differin is also worth considering, as it can prevent acne and other blemishes from forming. If you have sensitive skin or are unsure which product to use, consult a skin doctor first.

Improve your skin care products.

When looking for skin care products like moisturizers and creams, choose those that are labeled oil-free or non-comedogenic. These products minimize your risk of having clogged pores and breakouts. 
Aesthetic treatments can also help you fight and get rid of acne. At Cutis Laser Clinics in Singapore, we offer a number of aesthetic procedures that can treat acne and give you a clearer skin. These include:
Cutis Anti-Acne Peel
This chemical peel is an effective acne treatment that is derived from willow plant extract, which has been proven to penetrate and clear out pores. It has a high yet safe concentration that can reduce breakouts by killing the acne-causing bacteria and unclogging the pores.
The Cutis Anti-Acne Peel is formulated with Salicylic, Alpha arbutin, Kojic, Licorice Extract and Vitamin E. It can be used to treat acne on the face, neck and back, and is a good choice for those with mild and moderate acne vulgaris.
VI Peel
VI Peel is another type of chemical peel but with a much stronger formulation. It can help clear acne skin, reduce acne scars, eliminate freckles and age spots, and soften wrinkles. It can also improve skin tone and stimulate new collagen for a firmer and more youthful-looking skin.
This chemical peel is formulated with a synergistic blend of effective ingredients (TCA, Retinoic, Salicylic Acid, Phenol, L-Ascorbic Acid). It is suitable and safe for all skin types, including those with oily and acne-prone skin and very dark complexions.
Read our previous blog to learn more VI Peel and how it can improve your skin. 
Clarifying Facial with Sapphire
This clarifying-medical grade facial helps clarify congested skin by killing the acne-causing bacteria, as well as removing dead skin cells and impurities. It uses LED or an infrared ray of light in therapeutic wavelength of colors to treat various depths of skin layer and give a clear and nourished skin. 
This facial is a combination of Sapphire Blue Light Therapy, Diamondtome Microdermabrasion, Gentle Extractions, and Specialized Mask.
Sapphire Blue Light Therapy

– This uses a blue LED in a range of 415 nm to treat acne and other skin surface problems. It is cleared by the US FDA to kill acne-causing bacteria, clear inflammation, close pores, and heal the skin.

DiamondTome Microdermabrasion

– It exfoliates the skin and removes dead skin cells at the skin's topmost layer to make the skin more supple and vibrant.

Professional Extraction

– If necessary, this professional extraction helps clear the pores from blackheads, whiteheads, as well as stubborn pimples that are ready to be extracted.

Specialized Mask

– This specialized mask is ideal for those oily and acne-prone skin types and can help to heal and soothe the skin.
Schedule a Consultation Today
Don't let your breakouts get you down. Contact Cutis Laser Clinics today and schedule a consultation with our Harvard-trained aesthetic doctor, Dr. Sylvia Ramirez, to find out more about other acne solutions and which one is right for you.