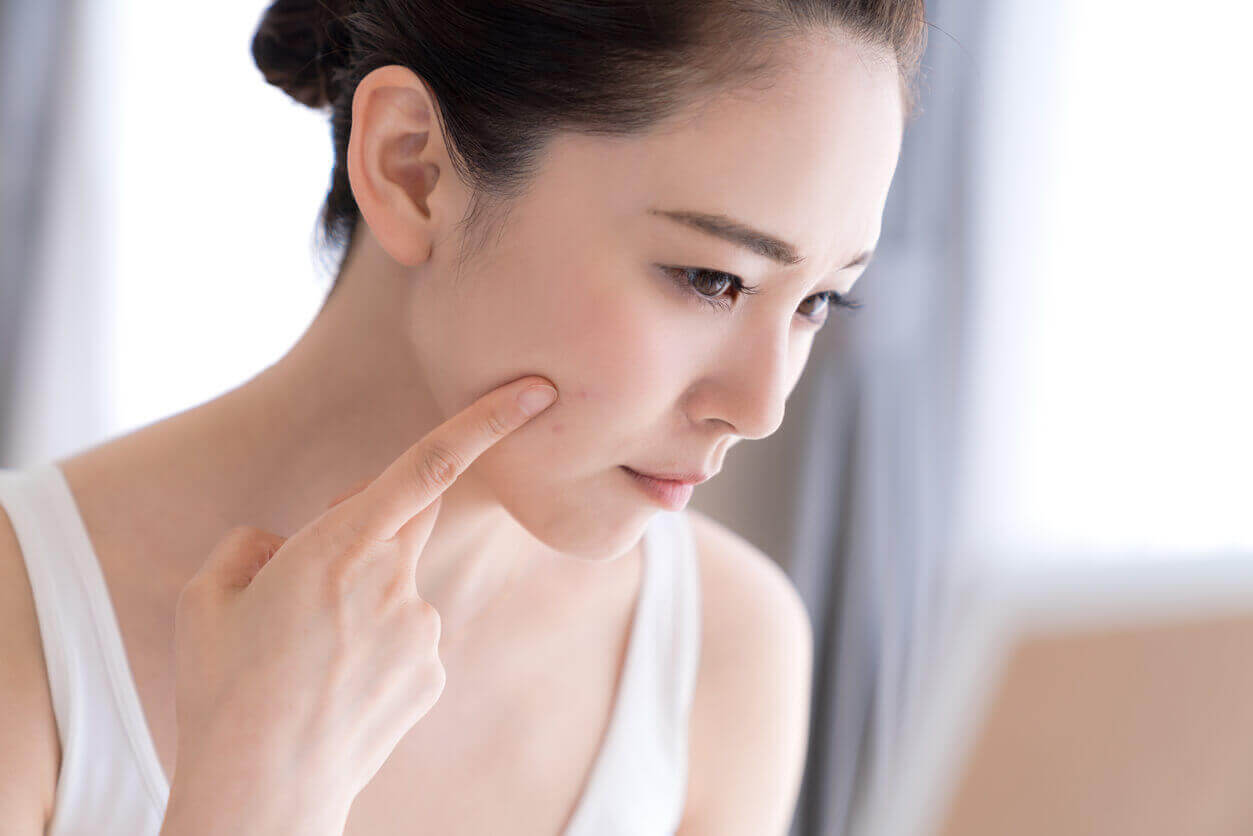 One of the major hurdles to having clear and smooth skin is acne. This is especially true if it covers a large area of the face or if the affected area is red or swollen.
Acne, moreover, is challenging to treat and can leave a mark even after the breakouts have healed.
In our previous blog about What Causes Acne, we mentioned that this skin problem develops when follicles are clogged with dirt, oil, and dead skin cells. There are also a number of factors that can contribute to or worsen the appearance of acne such as hormones, stress, diet, and certain medications.
If you're bothered with acne, you can start with improving your skin care with the right products. There are also effective non-invasive aesthetic procedures that you can consider. Be sure to talk to an experienced aesthetic doctor first to find out which treatment is right for you.
Here are some things that can help:
Better Skin Care Routine
Apart from practicing good skin hygiene, you should also invest in quality products to avoid clogged pores, skin dryness, and other concerns that can lead to acne.
Start with a mild or a gentle cleanser to eliminate dirt and impurities in the skin. One good option is the

Purifying AZA Cleanser

from Dr. Sylvia Skin Care. This can address inflammation and redness to reduce acne.
Continue with an alcohol-free toner to get rid of dirt and impurities left behind by cleansing. Dr. Sylvia's Dermal Balancing Toner is a good choice as it addresses excess sebum production. It also contains witch hazel and salicylic acid that can remove topical impurities that can cause breakouts and other skin flare-ups.
Consider prescription medications like Differin, which is a Vitamin A topical medication. It improves the skin turnover by allowing it to exfoliate and clear pores, which is beneficial in reducing acne and other skin blemishes.

Proceed with a light moisturizer to keep the skin hydrated. Dr. Sylvia Skin Care's Botanical Hydration Gel is worth considering. It contains lots of vitamins and minerals that can eliminate bacteria while hydrating the skin.
Chemical Peels
A chemical peel treatment involves an application of a specially formulated liquid solution at the top layer of the skin, causing it to "peel" over time. The peeling assists in rebuilding collagen and cell growth regeneration from the deeper layers of the epidermis.
At Cutis Laser Clinics in Singapore, we have a two of chemical peels that can help treat acne. These include:
Cutis Anti-Acne Peel
This chemical peel is derived from willow plant, which is proven to have a strong ability to penetrate and clear out pores. Its high yet safe concentration contains salicylic acid, alpha arbutin, kojic, licorice extract and Vitamin E.
Cutis Anti-Acne Peel has been found to reduce acne by unclogging the pores and killing the acne-causing bacteria. It is ideal if you have mild or moderate acne vulgaris and can be used to treat acne on the face, neck, and back.
VI Peel
This is a stronger type of chemical peel that is formulated with synergistic blend of effective ingredients (TCA, Retinoic, Salicylic Acid, Phenol, L-Ascorbic Acid). It is safe and suitable for all skin types, especially those with oily and acne-prone skin as well as those with very dark complexions.
VI Peel's special formulation designed to improve skin quality by clearing acne skin conditions, softening wrinkles, and eliminating age spots and wrinkles. It can also reduce freckles and hyperpigmentation, eliminate acne scars, and stimulate the production of collagen for a firmer and younger-looking skin.
Check out our previous post to learn more about VI Peel and how it can improve your skin.
Clarifying Facial with Sapphire
This clarifying-medical grade facial is a type of LED Skin Therapy that uses LED or an infrared ray of light (in therapeutic wavelength of colors) to treat various depths of skin layer. It helps clarify congested skin by killing the acne-causing bacteria, as well as removing dead skin cells and impurities.
It combines Sapphire Blue Light Therapy, Diamondtome Microdermabrasion, Extractions, and Specialized Mask to help you achieve clear and nourished skin.
Sapphire Blue Light Therapy

–

it uses a blue LED in a range of 415 nm to treat acne and other skin surface problems. It is cleared by the US FDA to kill acne-causing bacteria, close pores, clear inflammation, and heal the skin. This then gives you a clearer and smoother skin

DiamondTome Microdermabrasion

– this exfoliates the skin and removes dead skin cells at the skin's topmost layer to make the skin more supple and vibrant.

Extraction

– if needed, this professional extraction can help clear the pores from whiteheads and blackheads, including those pimples that are ready to be extracted.

Specialized Mask –

this helps heal and soothe the skin and is ideal for those with oily and

acne-prone skin

types.
Laser Genesis Skin Therapy
Laser Genesis is a US FDA-cleared laser technology that can treat uneven skin texture, including fine lines and enlarged pores. You can also combine it with a chemical peel treatment to further fight breakouts.
It involves the use of a laser handpiece that is placed an inch above your skin and is moved back and forth. Laser Genesis gently heats the deeper layers of the skin to boost the formation of collagen. This can then improve your overall skin texture by shrinking the pores, reducing skin redness, and evening out skin tone.
One good thing about Laser Genesis is that it produces subtle and natural looking results without downtime or excessive side effects. It can also be administered without pain relievers or anesthesia, and most patients find the treatment pleasant, soothing, and relaxing.
Schedule a Consultation Today
Deal with your breakouts safely and effectively with the aesthetic treatments mentioned above. Contact Cutis Laser Clinics today and schedule a consultation with our Harvard-trained aesthetic doctor, Dr. Sylvia Ramirez, to find out which acne solution is right for you.
Tags: Acne Scars, Chemical Peel, Clarifying Facial with Sapphire, Laser Genesis