It is that time of the year again! This is the season when there's an overabundance of food, parties, reunions, and get-togethers. There is also the temptation to overindulge and take advantage of all the delicious treats this festive season has to offer. These include sweets, baked goods, sugary drinks, and alcoholic beverages.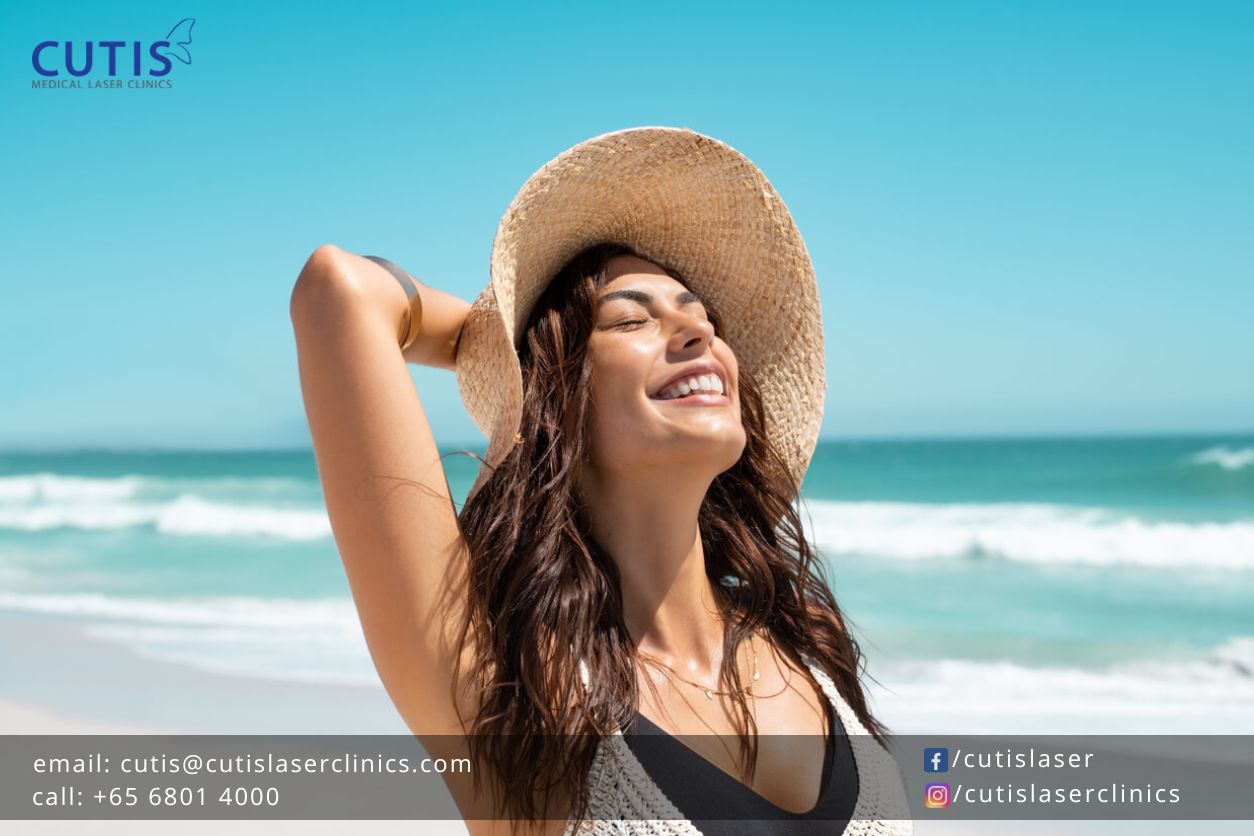 While it is okay to indulge a little, it can veer into unhealthy territory if you overdo it. Apart from the excess weight you could probably gain, overindulging could also compromise your skin. The hustle and bustle of the holiday season can also add more stress to your life, with effects that can show up on the skin. 
Sugar
Dessert is one of the best parts of any feast or celebration. Cakes, pies, cookies, and candies do spread some holiday cheer and it can be hard to say no to all those sweets and flavors. This is also the reason why sugar consumption tends to be higher during the Christmas season. 
There is nothing wrong with indulging a little over those treats, but do take note that overconsumption can cause your insulin levels to spike, resulting in inflammation. This can negatively affect your skin's clarity, contributing to clogged pores, breakouts, and puffiness. It can also worsen existing skin conditions such as rosacea and eczema. 
You don't have to deny yourself with all the fun and sweets, but make sure to indulge in moderation. Balance those sugary treats with healthy and nutritious foods as often as possible. You can also try eating a piece of dark chocolate or having fresh fruit after a slice of cake or pie to curb your sugar cravings. 
Further reading: Sweet Danger: How Sugar Affects Your Skin
Alcohol 
The holiday is one of those times when people drink more than usual. Wines, cocktails, and alcoholic punches are said to add some extra cheer to the season or make the occasion more fun. The sad part is it is also easy to slip into risky behaviors if you don't set and follow a safe and realistic drinking limit. 
Apart from lowered inhibitions (which could lead to poor decisions), hangovers, and certain food cravings in the morning, your skin is also likely to take a hit. Alcohol dehydrates your skin and inflames your skin tissues, resulting in a dry and lackluster complexion, as well as flushing or facial redness. 
Too much alcohol can also worsen existing conditions like rosacea or increase your chances of developing said condition. Its drying effect can also add years to your appearance, resulting in lines and wrinkles. There is also the issue of alcohol compromising your sleep, which then disrupts the body's regenerative processes. 
You also don't have to skip alcohol but make sure to drink in moderation. Space out your alcoholic beverages with water to stay hydrated or stick to sparkling water or drinks during celebrations. It is also a good idea to alternate booze with non-alcoholic drinks or consider beverages with lower alcohol content. 
Check out our previous post to learn more about the effects of booze on your body's largest organ. 
Stress
The holiday season can be a stressful time for most, especially with all the parties, gatherings, and work functions. This is also the time when there is an overwhelming amount of tasks, including cooking, shopping, cleaning, and entertaining people. And as you navigate the fun and stress of the season, it can be easy to fall back into bad habits. 
When you're busy balancing responsibilities, you may forget to take care of your skin, eat healthy meals, or get plenty of sleep. These, along with the added stress of the season, can increase your stress hormones (cortisol), which are known to increase oil or sebum production. Too much cortisol can also contribute to premature aging, with lines, wrinkles, and dull skin. 
Taking a break helps, as well as having realistic plans for the season. There is also the benefit of learning to say no, especially to activities or projects that can leave you feeling overwhelmed and resentful. It is also a good idea to continue taking care of your skin or having a regular daytime and nighttime skincare regimen. 
Help us help your skin
If you're dealing with skin concerns as the holiday season approaches, don't hesitate to ask for help. We at Cutis have a range of non-surgical face, skin, and body treatments that can help you look and feel your best. Whether you're worried about dull skin, sun damage, fine lines and wrinkles, or skin laxity, we got you covered. 
Hydra dermabrasion – Also called HydraFacial, hydra dermabrasion is for gently exfoliating the skin and addressing a range of issues without side effects or irritation. It cleans, nourishes, and polishes the skin, as well as helps hydrate and improve suppleness and elasticity.
Injectables – We have botulinum toxin or Botox for smoothing lines and wrinkles on the face, as well as dermal fillers for restoring volume loss and enhancing your natural beauty. Then, there's Profhilo for restoring hydration, addressing laxity, and improving overall skin quality. These injectable treatments can give you a refreshed and more youthful appearance. 
VI Peel – This chemical peel treatment can improve the tone, texture, and clarity of your skin. VI Peel removes the damaged layers and stimulates the production of new skin cells. It can help with acne, scarring, sun damage, and signs of aging. We also have different types of VI Peel for different skin concerns. 
Ultherapy – This is US FDA- approved for skin lifting and tightening of the face, brow, neck, and under the chin. It uses micro-focused ultrasound energy to heat the deeper layers and trigger the production of collagen. Ultherapy can help improve general skin laxity, reduce lines and wrinkles on the decolletage, and lift and tighten the jawline. 
Want to get your skin holiday-ready? Check out our previous blog for aesthetic treatment recommendations and a few other skincare tips. 
Don't let your skin suffer from overindulging. Indulge in moderation and do not give in to the pressure and hype of the season. Make sure not to let your skincare routine fall by the wayside and don't hesitate to seek the help of a professional for your skin woes. 
Contact Cutis Medical Laser Clinics in Singapore today and book a consultation with our aesthetic doctor to find out which procedures best suit your needs and goals.