Chemical peels are one safe and effective way to improve the texture and overall appearance of your skin. They involve the use of a chemical solution to eliminate the outer damaged layers to reveal a fresh and glowing complexion underneath. Chemical peels are mostly applied on the face, but can also be used on hands, neck, and chest.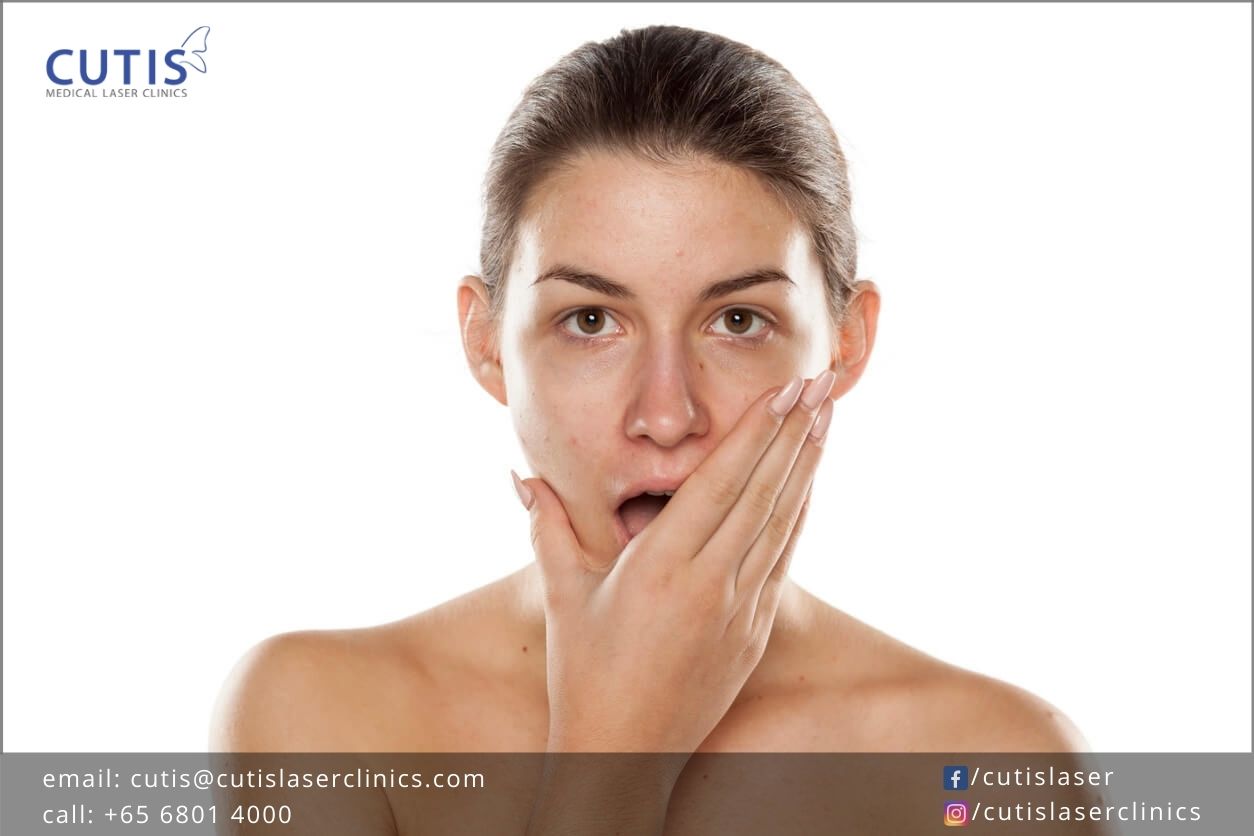 While chemical peels are usually performed in a doctor's office or clinic, many are now applying their own chemical peel at home. At-home peels seem tempting because they promise good results with no appointment required. And although it is true that chemical peels are safe and effective, they can be risky when done at home. 
Continue reading to understand how chemical peels work and why it can be dangerous do the procedure on your own.
Understanding how chemical peels work
The basic concept of chemical peel is "peeling off" or removing damaged, superficial layers of the skin. It begins with application of a chemical solution on the face, which will cause it to peel over time. This helps rebuild collagen and promote cell growth. Following this process, the skin will appear smoother and less wrinkled than before. 
Chemical peels help speed up your skin's exfoliation process. The peels are often used to treat a number of certain skin conditions including active acne, acne scars, and uneven skin tone. You can also turn to chemical peels to address or improve rough skin texture, enlarged pores, fine lines, and age spots.
Different types of chemical peels
At Cutis Medical Laser Clinics, we have a number of chemical peel treatments for different skin concerns. These include: 
Cutis Anti-Acne Peel

– This unclogs the pores and kills the acne-causing bacteria. The

Anti-Acne Peel

reduces mild and moderate acne vulgaris on the face, neck, and back.

Cutis Modified Jessner Peel

– This superficial-to-medium depth

chemical peel

helps deal with pigmentation, photodamaged skin, and acne scarring. It is ideal for those with oily and acne-prone skin.

Cutis TCA CROSS (70% Trichloroacetic Acid)

– This peel is only used as a spot treatment for acne scarring. Containing a pure solution of 70% trichloroacetic acid, it can improve ice pick or pitted scars, box scars, and appearance of

enlarged pores

. 

VI Peel

– This peel contains a synergistic blend of ingredients that is safe for those with oily and acne-prone skin. It can soften lines and wrinkles,

reduce acne scars

, lighten pigmentation, and improve the tone, texture, and clarity of the skin. 
The dangers of chemical peels at home
In targeting different layers of the skin, many chemical peels combine different chemicals and ingredients. Certain peels also require special skin preparations, as well as several phases or steps when applying the solution. These are some of the reasons why chemical peels are best carried out by skin specialists or aesthetic doctors. 
Some over-the-counter peels may be labeled safe for at-home use, but there is also the potential for damage when used incorrectly. The same can also be said for attempting to perform a medical-grade chemical peel at home. Your skin and overall health can be at risk. Here are some of the things that can go wrong:
Skin damage – When the strong peel is left on the skin surface for prolonged periods, permanent skin damage is likely. Apart from the ending up with noticeable redness, you may also experience burn wounds and uneven pigmentation. This can then make your complexion look dull, tired, and old. You will also need to see a doctor to fix the damage.
Skin burns

– With DIY or at-home

chemical peels

, there is always the risk of using the wrong formula or

chemical peel

, as well as using too much of the solution. This can lead not only to redness and irritation, but also burns. You can prevent this from happening by having the treatment, in a sterile and clinical environment with qualified skin specialists or

aesthetic doctors

. 

Applying the peel on areas where they shouldn't be

– Certain

chemical peels

are not supposed to be used on sensitive areas like around the eyes or mouth. If you, for instance, get the solution on areas where it shouldn't, the effects could be disastrous. Licensed specialists and doctors know areas where the peel should be used, as well as the type of peels safe to use around the eyes. 
Depending on the strength of chemical peels, side effects may include redness, stinging or minor swelling. When done the right way or professionally, the side effects are extremely rare. Aesthetic doctors and skin specialists have the knowledge and skills to prevent any skin damage. They can also customize the peel and let you know the type of peel that is right for you.
Schedule a consultation today
Chemical peels can do wonders for your skin when administered by a professional. Contact Cutis Medical Laser Clinics today and schedule a consultation with our aesthetic doctor to find out which type of chemical peel is right for you.