While many dermal fillers contain hyaluronic acid (HA) as a main ingredient, there is another injectable that uses calcium-based microspheres. Radiesse® contains calcium hydroxylapatite (CaHA), which is a mineral-like compound naturally found in bones. It has a thicker consistency than HA-based fillers and typically lasts longer.
For aging and facial contouring
Radiesse is commonly used to correct moderate to severe facial lines, folds, and wrinkles. It can improve your nasolabial folds or the deep lines/creases that run from the bottom of the nose to the outer corners of the mouth. It can also be used to correct volume loss and smooth wrinkles in the back of hands.  
For anti-aging, Radiesse: 
Is FDA-approved for both face and hands

Reduces the appearance of jowls

Safe and effective for frown lines and marionette lines

Can reduce the appearance of sagging jawlines
Although this CaHA-based filler is safe and effective for improving signs of aging, it can also be used for facial contouring. Considered as a nonsurgical facelift filler, Radiesse can be used for adding volume to the cheeks and sculpting the face. This filler can be molded to temporarily lift and sculpt your cheekbones.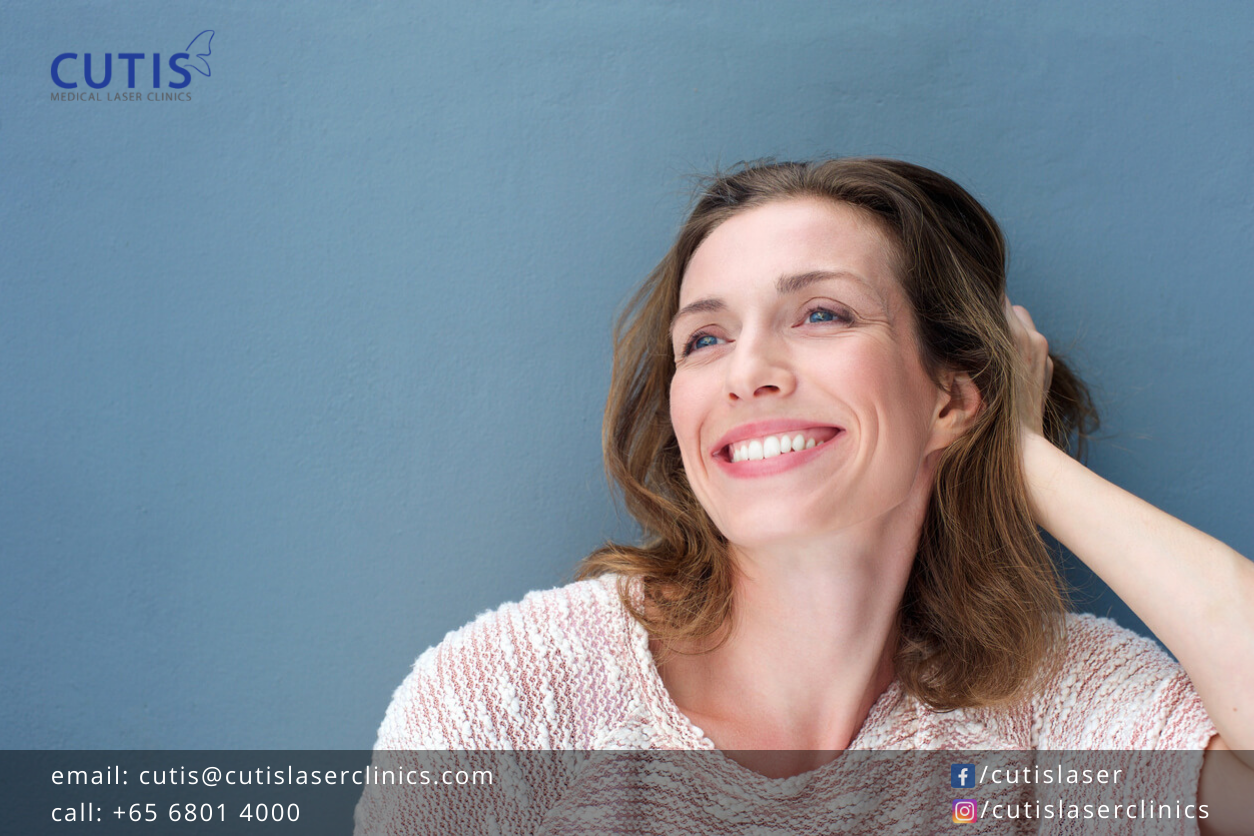 Restoring volume loss in the cheeks
As we age, the loss or declining levels of collagen and elastin compromises the structural integrity of the skin. This contributes to less elastic skin that is also prone to wrinkling and sagging. We also lose fat, soft tissue, and bone, which can then lead to a flatter or a less defined cheek.
A thicker filler like Radiesse can be placed on the cheek one or within the cheeks to restore volume loss and improve overall facial balance and harmony. This filler has the ability to act as a scaffold under the skin, which then provides structure and stimulates your own natural collagen to grow. 
Here's why Radiesse is a good choice for replenishing volume in the cheeks and improving facial contours:
It can be molded into desired shape or contour.

It integrates well with the cheekbone (because it is composed of CaHa or a naturally occurring substance found in bones).

It produces natural-looking results. 

It offers instant volume and correction, while stimulating collagen production.

It provides the lift and volume needed to improve the signs of aging.

It can also strengthen weak chin and jawline.
Stimulating collagen
The low production of collagen as we age can cause our skin to sag and look wrinkly. As previously mentioned, Radiesse is a collagen stimulator that stimulates the body's own processes to produce collagen. This results in a long-lasting rejuvenation and correction of the treated area.
The filler's collagen-inducing effect helps the skin in regaining its elasticity and tightness. This allows it to last longer than fillers made with hyaluronic acid. Many HA-based fillers typically last between 6 and 9 months, while the effects of Radiesse last from 12 to 18 months. You can get the injectable again once the effects wear off.
More reasons to love Radiesse 
Radiesse is more than just a filler used for improving signs of aging and correcting volume loss. Here are the other reasons why people are loving this injectable:
Safe and hypoallergenic; has a long safety record

Biosynthetically produced, which means lowered risk of allergic reaction

A thicker dermal filler suitable for crepey skin and significant volume loss

The first and only FDA-approved fillers for correcting volume loss in the hands

Has virtually no downtime; you can go back to most of your routines after the treatment
Are you looking for a non-invasive way to lift and sculpt your cheekbones? Don't hesitate to consider Radiesse. Contact Cutis Medical Laser Clinics in Singapore today and schedule a consultation with our Harvard-trained aesthetic doctor, Dr. Sylvia Ramirez, to find out how it can improve your facial contours(Lift and Sculpt your cheekbones).