Argireline, trade name for Acetyl Hexapeptide-8, is an active ingredient in one of Dr. Sylvia Skin Care's newest eye creams. Dr. Sylvia Ramirez is a Harvard-trained Botulinum Toxin doctor and skin care specialist in Singapore, and uses evidence-based approach to develop her range of skin care products and treatments.
Argireline is one of those ingredients that is proven in clinical studies, and is one the main active ingredient of ELASTIfirm Eye Cream and Serum.
Contrary to conventional wisdom, facial moisturizers don't work as well on the eye area as they do on the face. That's because facial moisturizers are formulated to be chemically too strong for the delicate eye area, and they are not as thick to moisturize area lacking in oil-producing glands.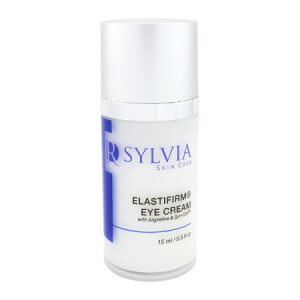 Dr. Sylvia Skin Care's ELASTIfirm Eye Cream and Serum have been specially developed to address specific issues that are unique to the eye area, which makes it an effective eye wrinkles treatment in Singapore. Not everyone may be comfortable to have a shot of dermal fillers in that sensitive region, so for those who are not yet ready for injections, their next best crows feet treatment comes from a bottle.

How Does Argireline Work?
What separates ELASTIfirm from other eye creams is its formulation containing peptides that are proven moisturizers and free radical scavengers to delay the loss of elasticity brought about by environmental stressors such as second-hand smoke, pollution, UV exposure, sugary diet and alcohol consumption.
One such potent peptide is Argireline, which works like Botulinum Toxin in that it prevents muscle from contracting so undereye wrinkles do not appear.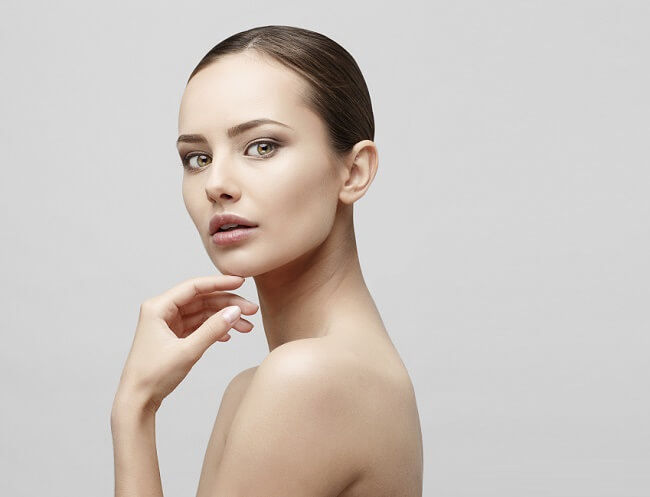 Argireline blocks muscle movement by mimicking one of the three proteins in the SNARE complex that is responsible for exocytosis, or a process of exporting materials out of the cell via vesicles. The vesicles are responsible releasing neurotransmitters to the synapses so the muscle moves. By mimicking one of the components of the SNARE complex, Argireline is able to destabilize it, preventing muscle movement, and making it a highly efficacious fine lines treatment.
Why Use Specially Formulated Eye Creams?
The skin around the eyes is much thinner and more sensitive compared to the skin on the rest of the face. The undereye skin also doesn't have oil-producing glands, so any moisture loss due to UV exposure is not compensated. Like the facial skin, eye-area skin is subject to ravages of time and gravity. Natural aging combined with exposure to the elements without proper protection can indeed leave the eye area looking worn down.
Because it's developed by a leading anti-aging specialist in Singapore, ELASTIfirm Eye Cream and Serum address not just wrinkles but also microcirculation, break-down of hemoglobin component, accumulation of melanin (which brings out that 'panda look'), loss of collagen and elastin, and fluid buildup.
Based on clinical studies, ELASTIfirm Eye Cream and Serum firms up skin and makes it more elastic in appearance after 8 weeks of daily use.