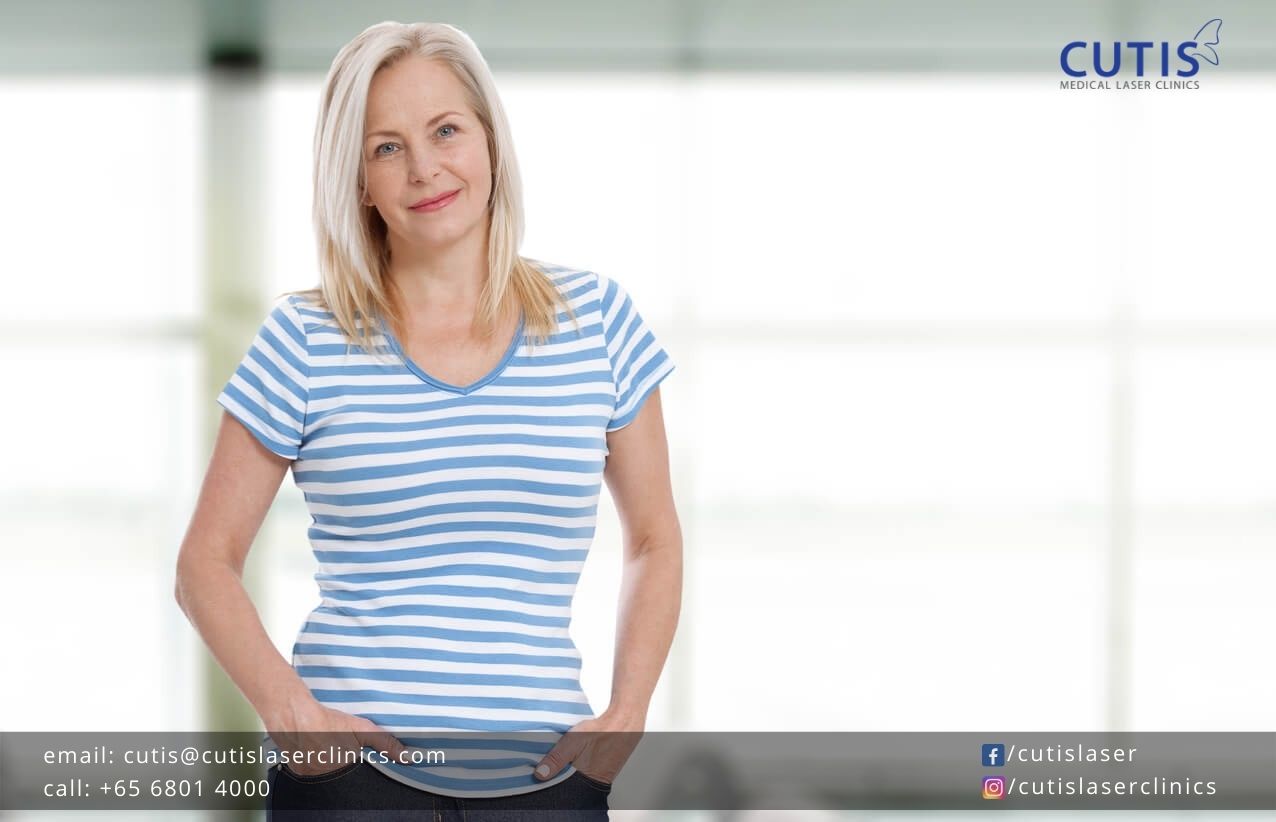 The natural aging process can cause our skin to thin out over time, leading to a saggy or loose appearance. While there is nothing we can do to stop this process completely, advancements in aesthetics can help slow the effects of aging. Ultherapy is one of them; it uses micro focused ultrasound energy to lift and tighten the skin. 
If it's your first time hearing about this procedure or wondering what Ultherapy can do for you, continue reading.
What is Ultherapy? What does it do?
Ultherapy was first launched in 2015. Since then, it has become an in-demand procedure for people who want to improve the signs of aging or look more youthful. Ultherapy uses time-tested focused ultrasound energy to lift and tighten skin on the face, neck, and chest. It is FDA-cleared and can tighten skin without cuts or needles.
This procedure has also received the European CE mark for non-invasive dermatological lifting and sculpting of the upper and lower face, neck, and decolletage. It can help treat turkey neck or lift loose skin on the neck. Ultherapy, furthermore, can lift the skin on the brow and help smooth wrinkles on the chest.  
What Ultherapy does is it uses a handpiece that delivers ultrasound energy into the skin's deeper layers. The use of energy triggers collagen production to naturally lift the skin over time. It is a good choice if you're not ready or willing to go under the knife (cosmetic surgery).
Who is a good candidate for Ultherapy?
Almost anyone (usually in their 30s or older) with some degree of skin laxity can undergo the procedure. Just do take note that Ultherapy cannot replace a facelift procedure or duplicate its results. As previously mentioned, it is a good alternative if you're not ready for surgery or if you want to delay or extend the effects of a surgical facelift. 
Ideal candidates for the procedure include those who:
Have mild skin laxity

Are concerned about moderate signs of facial aging 

Want to improve (slightly) loose skin under the chin and neck, and lines/wrinkles on the neck, lowered eyebrow lines

Are in good health

Have realistic expectations for the procedure

Are younger patients who want facial rejuvenation/contour their facial profile
What can I expect after Ultherapy?
You may see some redness after the procedure, but this should subside within a few hours. There is little to no downtime or recovery period, but some patients experience mild swelling and tingling. These, however, are mild and temporary and you can go back to your normal routines without needing to follow any special guidelines.
You may also notice an initial improvement following your procedure, but significant results appear within a period of 2 to 3 months. This is the period when the new collagen produced starts to lift and tighten the skin. Further improvements can be seen 6 months after your treatment. 
The results can last for two years, but this varies from patient to patients. It is also important to note that the natural aging process can affect the longevity of results. The skin also continues to age with time, so touch-up treatments are advisable. Getting Ultherapy every year can be seen as a way of depositing more collagen into your collagen bank. 
What makes Ultherapy different from other treatments?
The thing that sets Ultherapy apart is its use of ultrasound imaging. This enables doctors to see the area they are treating, making sure that the energy is delivered to areas where it will be most beneficial. It then provides a customized treatment that is right for your needs and goals.
There is also the Ultherapy Hyper-Personal Lift, which consists of 3 steps: See, Plan, Treat. This involves the use of real-time imaging data to create a plan depending on what your skin needs. The real-time visualization helps aesthetic doctors evaluate your skin composition and structure for a precise and personalized treatment. 
Schedule a consultation today
Be sure to only choose a certified, and experienced provider to perform your Ultherapy treatment. Contact Cutis Medical Laser Clinics today and schedule a consultation with our Harvard-trained aesthetic doctor in Singapore, Dr. Sylvia Ramirez, to look more youthful without cuts or needles.