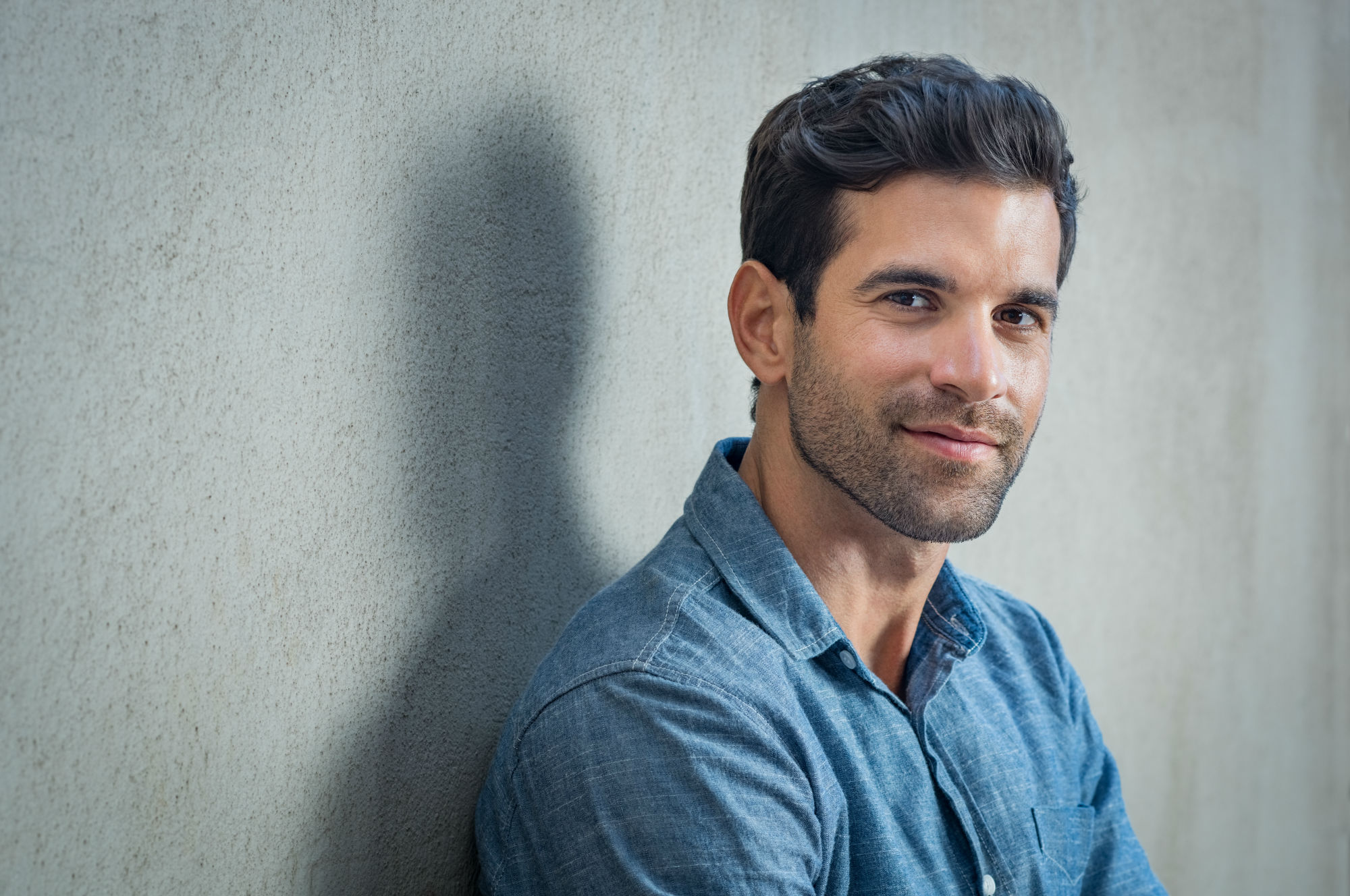 Once thought only for women, non-surgical treatments like dermal fillers are now more popular amongst men than ever before. While aging skin is the primary cause why most men are now turning to fillers, it's not the only reason.
Men are also turning to dermal fillers to appear more masculine by enhancing certain features that may be less developed due to age or genetics. Most men want to look more athletic, chiseled or refreshed and they want to achieve it without going under the knife.
What are Dermal Fillers and How Can it Help?
Dermal fillers are a type of injectable gel used to "fill" in specific parts of the face where we have lost volume, resulting to a natural lift as the fillers provide support to the skin and other tissues without surgery or downtime.
Fillers can then reduce facial lines, improving eye bags also known as "tear troughs", restore a naturally curved facial contour with a sharper jawline, and resulting in a more rested, youthful look.
There are many types of fillers but most fillers are made of hyaluronic acid, a substance that is naturally present in the body and is responsible for maintaining firm and supple skin. An alternative type of filler is a calcium filler, a substance similar to the minerals found naturally in the body.
Because both hyaluronic acid and calcium are present in our body, these are slowly broken down over time and at the same time stimulate collagen which makes them safe and effective.
How Can Fillers Help Men to Look More Masculine?
Here are some of the ways wherein men can benefit from having a dermal filler procedure.
Look More Masculine and Chiseled
Having a strong jaw is often associated with masculinity and manhood as seen from Hollywood actors and businessmen. Having an angular, firm and defined chin can boost a man's confidence and improve his looks.
Fortunately, for men who are not born with this feature, they now have an option to improve their looks by having a stronger jawline and chin without surgery. Fillers are an effective and safe facial contouring treatment wherein it can be injected to different parts of the face that you want to improve.
It can be safely injected in the chin to lengthen and improve its projection. Fillers can also be injected in the jawline to add fullness and angular shape to the lower face resulting in a chiseled and more athletic look.
Look Younger and Refreshed
One of the main aim of most men is to look "refreshed", less tired, more youthful. Fillers give a natural, subtle lifting effect that can make a significant difference to one's overall appearance without changing the natural facial features.
Fillers can provide a natural lift by treating the cheeks first as this is the main foundation of the face this results in a softening of nasolabial folds and a younger-looking appearance. It can also treat under eyes by using a light filler such as Juvederm Volbella which provides minimum swelling. The result is an immediate and noticeable refreshed look.
Fillers can also add height to the nose to give your face an overall balance. It can also improve the nose profile, lift the nose tip, create a nose bridge, or correct any visible bump.
For some men who are bothered with wrinkles on their forehead and corners of the eyes, fillers can also be combined with Botulinum Toxin (or more commonly known as Botox), a protein that temporarily relaxes the muscle that causes wrinkles. Rest assured that Botox as a wrinkle treatment can provide a natural, unfrozen look when it is done by an experienced and conservative aesthetic doctor.
Restore Loss Collagen
Collagen is a critical structural component that helps keep the skin firm, smooth, and youthful. As you age, collagen levels in the body gradually deplete. In time, loss of collagen causes saggy skin, wrinkles, and facial folds.
According to research, once fillers are injected into the skin and are broken down by the body, they stimulate collagen production which helps to reduce fine lines, restore volume and improve the skin's elasticity.
From facial contouring to stronger jawline, dermal fillers offer a wide range of benefits. Best of all, the procedure is tolerable as the numbing cream will be applied to the area to make it more comfortable. The treatment also takes just minutes but lasts several months and the results can also be seen immediately.
If you're ready to make a change in your look, our skin specialist in Singapore can help. Schedule your appointment today with our Harvard-trained aesthetic doctor in Singapore, Sylvia Ramirez, by contacting us at Cutis Laser Clinic.
Tags: Skin Specialist, Wrinkle Treatment, Dermal Fillers