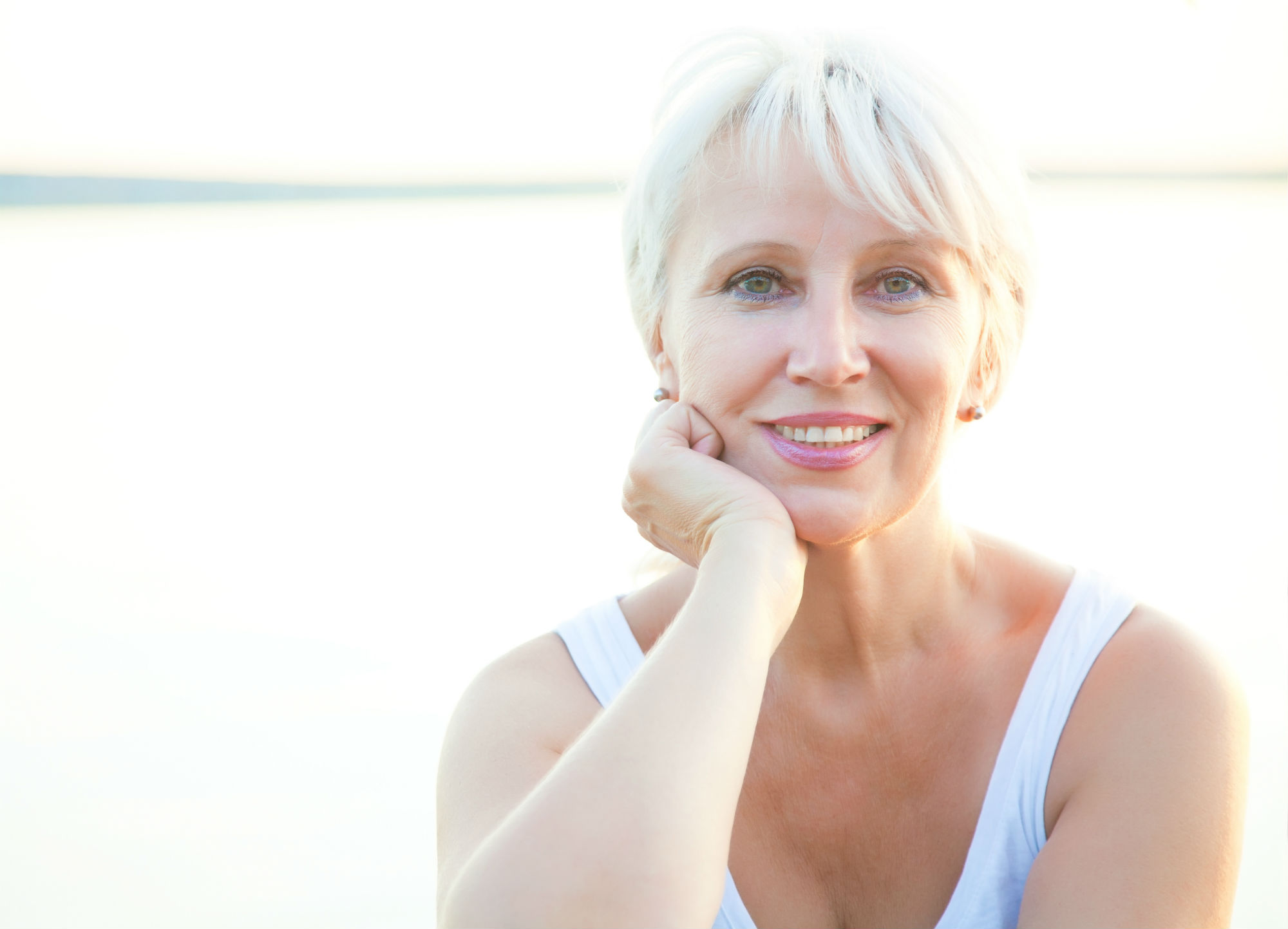 Menopause is an inevitable season in a woman's life. As you get older, you may have gained an increase in wisdom and experience however, this may not be the case for your hormone levels.
As your hormone levels decline, you may also notice that your skin is drier, thinner, or more wrinkled. Having lower levels of estrogen, the main female hormone, can affect your skin by making it prone to dryness, thinning and sagging.
Fortunately, you can still achieve beautiful skin even after menopause. There are many options nowadays to reverse the effects of aging such as good quality skin care products and the right treatments.
#1 Use a Gentle Cleanser
Dry, dull skin is a common concern among women with menopause. When dealing with dry skin, it's important to avoid products that will further strip your skin of moisture, causing redness and irritation. Switch to a facial wash that can gently cleanse the skin and calm any redness such as the Gentle Foaming Wash by Dr. Sylvia Skin Care.
#2 Use Moisturizer and Sunscreen Daily
Your skin may feel drier after menopause so make sure to use a good moisturizer daily that can nourish your skin without clogging your pores. Also, add a layer of protection by using a broad-spectrum sunscreen with at least SPF 30 everyday.
#3 Tighten Sagging Skin
In addition to low levels of estrogen, your skin's collagen production also continue to decrease after menopause. Collagen depletion results in sagging skin, as well as the development of fine lines and wrinkles.
Ultherapy is an FDA-approved ultrasound treatment designed to gently lift and tighten the skin from the brow, to the face and jawline and to the chest. The treatment works by using focused ultrasound energy in the skin's foundational layers to stimulate new collagen regeneration. Ultherapy can also be combined with Exilis Ultra 360, a non-invasive procedure that uses radiofrequency to further tighten the skin.
#4 Restore Loss Volume
Volume loss, due to decrease in collagen and fat layer in the skin, can give a sunken and flatten appearance to the cheeks and even the eye area which can make you look older.
Fortunately, dermal fillers can safely and immediately restore lost volume and structure under the skin without surgery. Hyaluronic acid (HA) fillers are a natural substance that is also present in our body that can be used to "fill" in volume in the cheeks and the eye area to reduce eye bags and dark circles.
Make sure to consult an experienced aesthetic doctor with consistent track-record of using fillers to give a natural, youthful look. A quick tip: do your research or ask a referral from your friends who have had good results.
#5 Smooth Fine Lines and Wrinkles
Fine lines and wrinkles may also be more noticeable as a result of hormonal changes, aging as well as over exposure to the sun. If skin care products are no longer enough to reduce these signs of aging, then maybe it's time to consider a treatment intervention.
To safely smoothen out wrinkles, Botulinum Toxin (or more commonly known as Botox) is your non-surgical option. Botox works by temporarily blocking the signal from a nerve to a muscle so that the wrinkles formed by muscle contraction relaxes and softens. Contrary to several Hollywood movies and if done correctly, Botox can safely remove frown lines, crow's feet, and forehead lines without making you look frozen or weird.
Natural-looking results are very technique and unit dependent. Find a conservative Botox aesthetic doctor in Singapore who will start with small units and willing to schedule a post-treatment review with you to see if you are happy with your results.
#6 Improve Skin Tone and Texture
Hormonal changes that occur after menopause can also affect your skin tone and texture making it look rough and uneven. Laser Genesis skin therapy is a suitable non-invasive solution for your skin woes.
The non-ablative laser treatment is designed to smoothen your skin texture, minimize pore size, treat acne and acne scarring, and reduce redness. Over time, Laser Genesis can also help the body naturally produce more collagen for firmer, healthier and smoother-looking skin.
In conclusion, menopause may include several changes in your body and skin but remember that it can also be the start of a new and rewarding phase of your life. It can also be a golden opportunity for you or for every woman to focus on taking care of herself.
Contact our Cutis Laser Clinics in Singapore today and schedule a consultation with our Harvard-trained anti-aging doctor, Dr. Sylvia Ramirez, to find out if you are a good candidate for the treatments mentioned.
Tags: Anti-Aging Doctor, Dull Skin, Ultherapy, Botox, Laser Genesis Skin Therapy