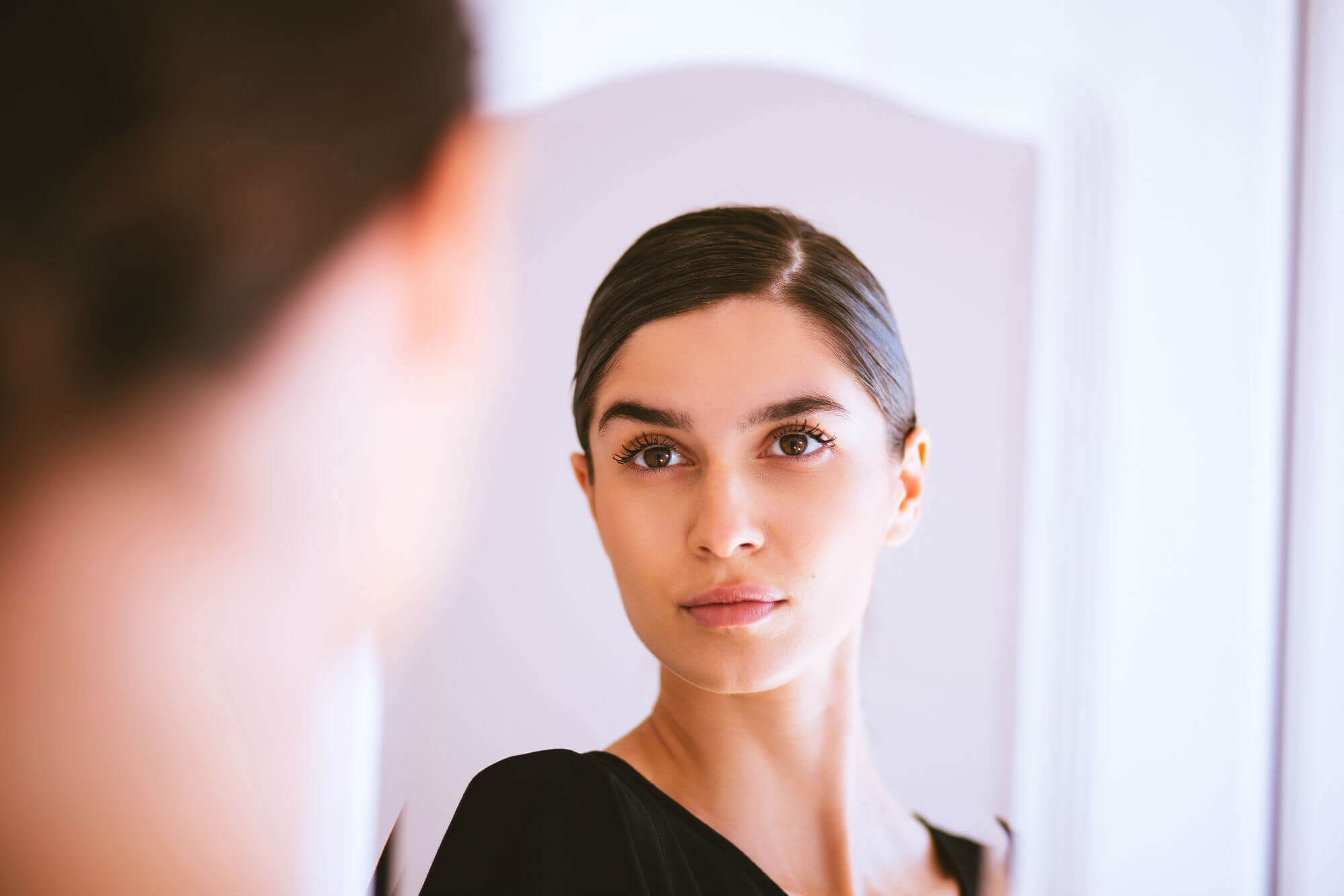 Getting a full night of sleep isn't always enough to erase those stubborn eye bags and dark circles. Many times, discoloration that surrounds the eyes making you look tired can actually be hereditary.
In some cases, dark circles are a result of swollen blood vessels lying under the skin's surface. As the skin around the eyes is thin and slightly translucent, the vessels can be quite noticeable.
For individuals who suffer from eye bags or dark circles, the problem can worsen by a lack of sleep, allergies, or too much sodium in your diet. Follow these simple tips to remove eye bags and dark eye circles.
1. Up Your Water Intake
The first thing you'll want to do is increase your water intake and subsequently reduce your alcohol intake. Water will help curb dehydration and create a healthy glow. Alcohol is known to widen blood vessels, causing dark eye circles to appear more prominent. With more water and less alcohol in your diet, you can maintain more beautiful skin.
2. Consider Eye Fillers
Dark circle and eye bag removal can be as simple as a few injections into the skin's surface. Hyaluronic acid is a safe and non-surgical dermal filler that naturally occurs in the body's cartilage and skin. When filler injections such as Juvederm Volbella are placed around the eyes, the filler plumps up the area beneath the skin, making eye bags and dark circles less noticeable.
For some individuals, a filler injection of Juvederm Voluma that starts with the cheeks as it is the main foundation of the face. This provides a lift on the cheeks and significantly improve the look of their under eye area.
Since these are US FDA approved hyaluronic acid fillers, a substance that occurs naturally in our body and so our body recognizes it as 'its own' thus, the filler gradually disappears as the body metabolizes the substance.
Make sure to do your research and only consult an experienced and certified aesthetic doctor in Singapore to inject your fillers. Improper filler placement can result to unwanted lumps and unnatural look. Get referrals from your friends who had great results and are willing to share details about their filler doctor.
3. Apply Topical Creams
There are many products on the market known to smooth eye wrinkles and other eye concerns. However, what you need is not just an eye wrinkle cream but an anti-aging cream reduce puffiness and dark circles.
Elastifirm Eye Cream and Elastifirm Eye Serum from Dr. Sylvia Skin Care are designed to pump and firm dull skin around the eyes. These products contain potent age restoring peptides, as well as clinically-proven Argireline and Syn-Coll which help protect against free radical damage.
According to clinical studies, Argireline acts in a similar way as Botulinum Toxin (or more commonly known as Botox) as it relaxes the muscles around the eye area resulting in a significant reduction of wrinkle depth after 30 days of usage.
4. Cut Down on Salt Intake
Salt can cause your body to retain excess body fluid, resulting in symptoms like puffy-looking skin and under eye bags. Drinking plenty of water and cutting back on the sodium can do wonders for your skin.
Resist the urge to sprinkle salt over all your meals and avoid high-sodium foods, such as frozen dinners, canned soups, and fast food.
5. Get Your Allergies Under Control
Allergies can really do a number on your skin. If you haven't already, talk to your doctor about ways to manage your allergies to reduce associated symptoms such as eye bags or dark circles.
There are some natural remedies for flushing out your sinuses at home, such as using a neti pot. It's important to find effective ways to control the inflammation that causes the eye puffiness.
If you're not having any success in improving your eye bags or dark circles on your own, our aesthetic doctor, Dr Sylvia Ramirez, can help. Call Cutis Laser Clinics in Singapore today to learn more about the products and services mentioned or to schedule a consultation.
Tags: Aesthetic Doctor, Eye Bags & Dark Circles, Eye Fillers, Juvederm Filler, Elastifirm Eye Cream, Elastifirm Eye Serum