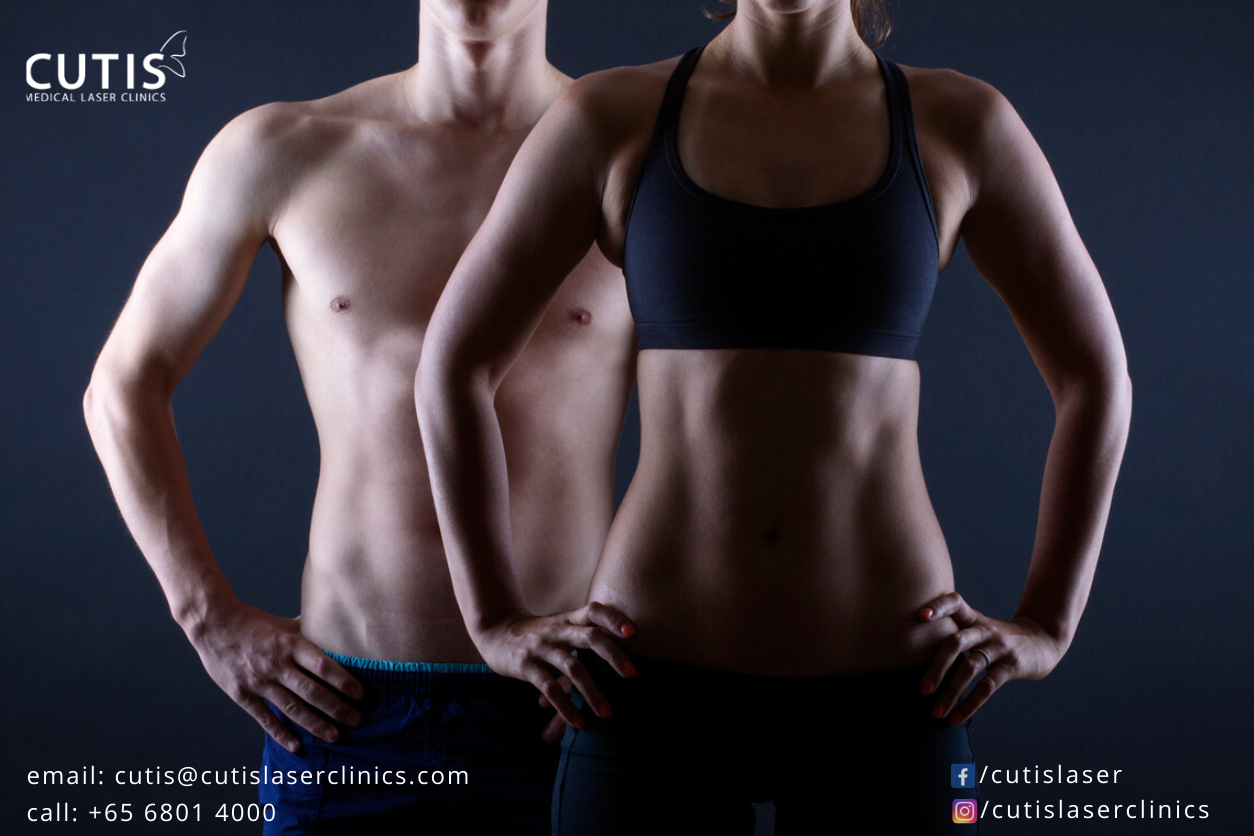 Eating healthy and spending hours at the gym don't always guarantee that you'll get your dream figure. This is especially true if you have excess fat in stubborn areas such as the belly, hips, thighs, and buttocks. A non-invasive fat reduction procedure like ZLipo can be helpful, as it targets and kills fat cells using only cooling temperatures.
So, what exactly is ZLipo?
ZLipo (by Zimmer Aesthetics) is a non-surgical fat reduction procedure designed to minimize stubborn fat bulges that are resistant to diet and exercise. It uses Cryolipolysis (also referred to as fat freezing), which is an FDA-approved procedure that utilizes controlled cooling temperatures.
ZLipo has classic and 360° applicators that cool down fat deposits over a prolonged period. It triggers apoptosis or natural cell death without damaging the surrounding skin and tissues. This gradually reduces the area's fat layer thickness. The natural breakdown and removal of fat cells take about 10 to 12 weeks. 
If you're curious about ZLipo or considering the procedure, it pays to be aware of what it entails or can offer. Here are some things you should know about ZLipo fat freezing and its 360° applicators.
1. ZLipo can treat different areas of the body.
As previously mentioned, ZLipo is designed for diet- and exercise-resistant fats. The procedure starts with a pulsed vacuum suctioning to break down the fat cells before the actual fat freezing. This delivers positive effects on metabolism and lymphatic drainage. You can turn to this procedure for reducing stubborn bulges in the:

Abdomen

Hips

Waist

Thighs

Buttocks

Flabby arms

Chest

Double chin



On average, most patients need about two to three sessions per area. This, however, can still depend on several factors such as the amount of fat reduction required, your needs and goals, and how your body responds to fat freezing. A consultation and body assessment can determine the number of treatments needed.
2. ZLipo is a body contouring treatment, not a weight loss procedure.
Just like other non-invasive fat reduction procedures, ZLipo works as a body contouring procedure. While it can target and reduce stubborn fat, it is not a weight loss solution. Fat freezing is not a substitute for a balanced diet and regular exercise. It is mainly for treating localized bulges that don't respond to your fitness efforts. 
The treated or crystallized fat cells are gone permanently; they are naturally processed and removed from the body. This, however, does not mean that you won't gain more fat or weight after the procedure. The existing fat cells can grow and expand if you don't follow healthy lifestyle habits. 
3. ZLipo 360° applicators offer more benefits. 
The 360° applicators, which are available in three sizes (small, medium, and mini), let you contour problem areas safely and effectively. The small and the medium handpieces feature a supporting edge and smaller cups that eliminate pulsation at the start of the treatment. Here are the other benefits of the 360° applicators:
Enlarged treatment area

– a larger handpiece targets more fat cells.

Full 360° cooling

– the full cup is cooled, not just the sides.

Shorter treatment time

– from one hour to just 35 minutes.

More comfortable vacuum

– the suction is dispersed throughout the applicator, which translates to a gentler experience.

Two treatments simultaneously

– can target and freeze two areas at the same time. 
4. ZLipo is painless and has virtually no side effects.
There may be a slight pinching in the first few minutes of the treatment, but this is harmless. The applicators apply pain-free suction and cool the fat deposits to the desired temperatures. You may be glad to know that a cooling fleece is placed on the area of concern to avoid damage and protect the skin. 
The procedure, furthermore, has virtually no side effects. You may experience redness and tenderness, but this is temporary. Some patients also report a sensation similar to typical muscle soreness, but you can go back to your normal activities almost immediately. 
5. The ZLipo and ZWave combination offers enhanced results
. 
ZWave (also by Zimmer Aesthetics) is an acoustic shockwave therapy that breaks down fat and reduces cellulite appearance. It uses specially modified wave pulses that induce targeted vibrations within the connective tissues. It works well with fat freezing, as it helps break up frozen fat cells underneath, resulting in rapid fat reduction.
It is also worth noting that ZWave helps with collagen formation, which improves skin texture and firmness. It breaks up the tissues that cause cellulite to make the skin firmer and more elastic. ZWave, moreover, can be combined with other non-invasive body or fat reduction treatments. 
Schedule a consultation and body assessment today 
ZLipo with its 360° applicators lets you contour and sculpt your body non-invasively with a shorter treatment time. Contact Cutis Medical Laser Clinics in Singapore today and schedule a consultation and body assessment with our aesthetic doctor to find out how ZLipo can help you achieve your dream figure.