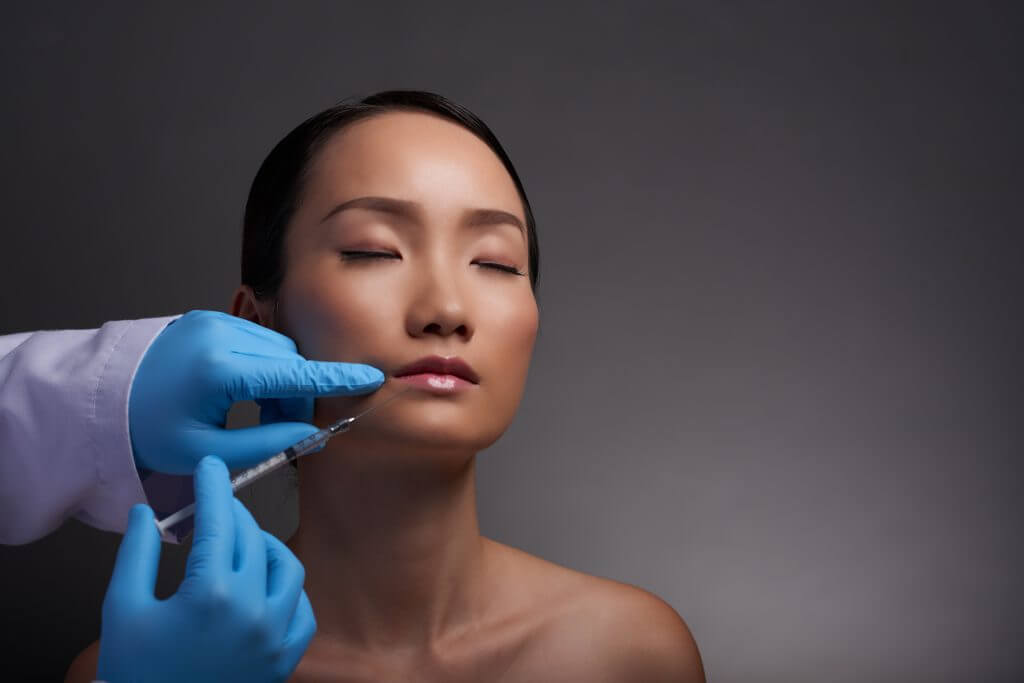 Many women desire a plumped-up pout but are hesitant about getting lip injections. With dozens of misconceptions circling the web, it's easy to get confused about what's fact and what's fiction.
Whether you're considering lip fillers or are already awaiting your appointment, it's wise to gain a better understanding of how exactly fillers work and what you can expect after your treatment. Here's what you should know before having non-surgical lip augmentation
Lip Fillers Follow Your Natural Lip Shape
Due to cosmetic horror stories, many women are under the impression that lip fillers will give them an unnatural look. If administered by a trained professional, you can achieve an enhanced version of yourself. Lip fillers simply follow your natural lip shape, meaning your lips are slightly enhanced but they still look like your lips, just better.
 Before and After Photos Are Not Permitted
Unlike in the U.S, posting before and after photos is not permitted in medical aesthetic clinics in Singapore. However, don't let this sway your decision to have lip fillers. If you choose a professional establishment like the Cutis Laser Clinics, you can rest assured that the results are natural as our aesthetic doctor and US Board Certified physician, Dr. Sylvia Ramirez, is an experienced lip filler injector for many years.
Get referrals from friends who have had good results to narrow down your options. Remember your lip filler result will depend on both skill and art of the injector, meaning consult a highly experienced aesthetic doctor who is well-known to provide consistent, natural results.
Avoid Beauticians and Salons for Fillers
If you plan to make an appointment with your local beautician or salon for lip fillers, reconsider and turn away. Only doctors are allowed to inject dermal fillers in Singapore. If a beautician, salon, or other non-doctor offers these services, know that they are performing these services illegally and you should be highly cautious and avoid them.
Always Use FDA-Approved Hyaluronic (HA) Fillers
While it's a no-brainer that everyone should use lip fillers that are FDA approved, not everyone knows which types of lip fillers in Singapore are best. Stick with hyaluronic (HA) filler that has been well-established for many years such as Juvederm Volift and Ultra.
HA fillers are also recommended as they offer a most realistic, natural look. Other fillers, such as those made of silicone, can result in harder lips that are more prone to visible lumps.
Lip Injections Don't Have to Hurt
As lip injections involve the use of a needle, most people associate fillers with pain. Today, lip fillers don't have to be painful. While the lips are quite sensitive compared to other areas of the face, anesthetics and numbing creams are generally used to make the treatment quite tolerable.
Some filler injections already contain anesthesia such as lidocaine that actually numbs your lips as the gel is inserted. Injectors will also try to minimize the number of needle pricks to reduce any discomfort.
Lip Fillers are definitely trendy at the moment but how much do you actually know about them? It's important to understand that when injected by a qualified and reputable aesthetic doctor, lip fillers are completely safe.
In addition to enhancing your pout, these injections offer facial sculpting that can provide a more balanced and youthful look as they can also fill in sunken cheeks, reduce eye bags, increase the height of the nose bridge, and lengthen the chin.
Contact us today to learn more or to reserve your spot with our Harvard-trained physician and aesthetic doctor, Dr. Sylvia Ramirez, at the Cutis Laser Clinics in Singapore.
Tags: Laser Clinics, Lip Augmentation, Dermal Fillers