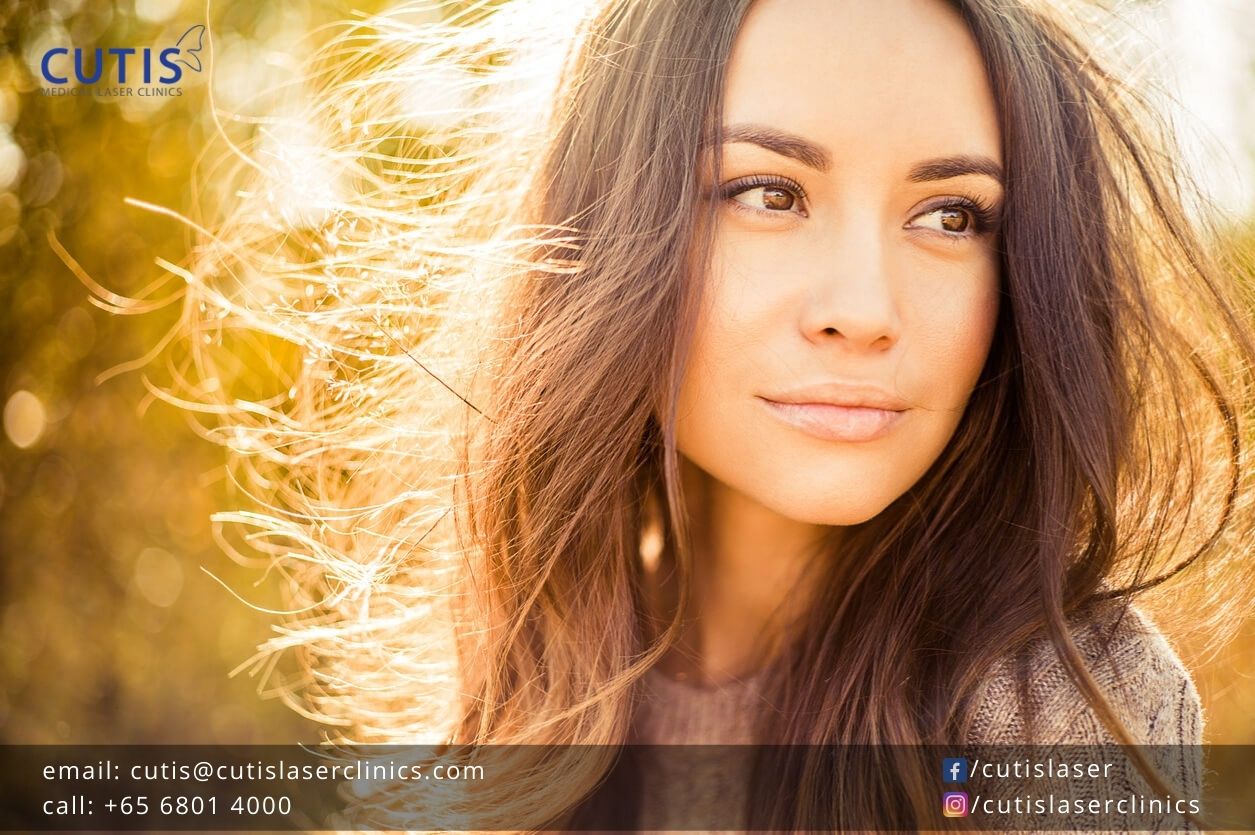 We may not be able to halt the aging process, but this does not mean we can't look younger than our age. The wide range of aesthetic treatments today has made it possible to restore our youthful glow without going under the knife. From facials to peels to lasers and injectables, you can now look and feel good from the inside out.
Here are the aesthetic treatments worth considering to get youthful glow
Hydra Dermabrasion (HydraFacial)
If you're looking for a gentler facial that can exfoliate and hydrate the skin, hydra dermabrasion is for you. This combines the power of water and oxygen (with formulated serums) to remove impurities from the pores and replenish the skin. It can improve blood circulation to the skin and help stimulate collagen production.  
At Cutis Laser Clinics, we have two types of hydra facials: Hydra-clarifying facial and hydra-anti aging facial. Both can remove dead skin cells and hydrate the face, but the former offers the additional benefit of fading dark circles and decongesting puffy eyes. The latter, meanwhile, increases cellular activity and helps improve fine lines and wrinkles.  
Here are the 5 reasons to love hydra dermabrasion.
Pearl™ Skin Resurfacing
This laser resurfacing treatment uses pulses of laser light in a pre-selected pattern, treating the skin's top layer. This delivers heat to the deeper layers of the skin, which stimulates collagen growth. Then, the skin will form a protective dressing, which will peel off after 3 to 5 days. The result is clearer skin with a "pearly" glow.
There is minimal discomfort during the Pearl™ procedure, but a numbing cream is used to make the treatment more comfortable. You will need just one to two sessions to achieve desired results and should be followed with a quality skin care regimen to prolong its results. Pearl™ Skin Resurfacing can be used to:
Improve fine lines and wrinkles

Reduce

acne marks

,

acne scars

, and hyperpigmentation

Improve uneven skin texture 

Remove sun-damaged layers

Repair photodamage

Correct uneven skin texture
VI Peel™ 
This medical-grade chemical peel is designed to address a number of skin concerns, including acne, pigmentation, and signs of aging. VI Peel is safe and effective on all skin types and colors, and can be used on the face, neck, chest, and hands. It is also the only chemical peel safe to use under the eye area.
VI Peel contains a synergistic blend of effective ingredients that can transform the appearance of your skin. You can turn to this chemical peel to:
Reduce or eliminate dark spots and hyperpigmentation

Soften lines and wrinkles

Clear acne skin conditions

Reduce or improve

acne scars

Improve skin tone, texture, and clarity

Stimulate collagen production
Profhilo™ Bioremodelling
Also referred to as a bioremodelling injectable, Profhilo is an award-winning anti-aging treatment that contains 100% pure hyaluronic acid (HA). It hydrates the skin and treats signs of aging by bio-stimulating collagen, elastin, and adipocytes (fat) stem cells. It also improves the tone and texture of the skin, as well as its overall quality. 
Whether you're looking to improve fine lines and wrinkles, dull and tired complexion, or skin laxity, Profhilo can help you. Its unique formulation, along with the slow release of HA, enables bioremodelling of the skin with just one to two treatments. Below are some of the benefits of Profhilo:
Addresses signs of aging

Improves hydration and overall skin quality

Bio-stimulates 4 types of collagen, elastin, and fat stem cells

Stimulates tissue repair (for acne scarring)
RADIESSE® and Ultherapy® Combination
If you're looking to revitalize your skin through a nonsurgical procedure, the combination of RADIESSE® and Ultherapy® is worth considering. The former is a filler for enhancing and restoring volume, while the latter is for lifting and tightening the skin. This combination works well together in giving your skin a more youthful appearance. 
Radiesse restores volume loss, defines facial contours, as well as improves the appearance of moderate to severe wrinkles and folds. It also works as a bio-stimulator that stimulates the body to produce its natural collagen. Radiesse also delivers immediate results that can last for 12 to 18 months.
Ultherapy, on the other hand, is a non-invasive procedure for lifting and tightening the skin on the face, neck, and chest. It uses time-tested focused ultrasound energy that targets different layers of the skin. This triggers the production of collagen, resulting in a visible yet gentle lift over time. An immediate effect can be seen after the procedure, but dramatic results appear over two to three months. 
Schedule a consultation today
Restore your youthful glow with the treatments mentioned above. Contact Cutis Laser Clinics in Singapore today and book a consultation with our Harvard-trained aesthetic doctor, Dr. Sylvia Ramirez, to find out which procedure is right for you.