Today's women have to do it all – from work to raising a family, maintaining relationships and everything else in between – leaving little time to look after ourselves! It' so important to check-in with ourselves and have that all important 'me' time.
Research has shown that women are less happy today than 40 years ago as greater employment opportunities caused women to carry more work at home besides from taking care of her loved ones.  This may also mean that most women nowadays are tending more to other's needs and less to herself.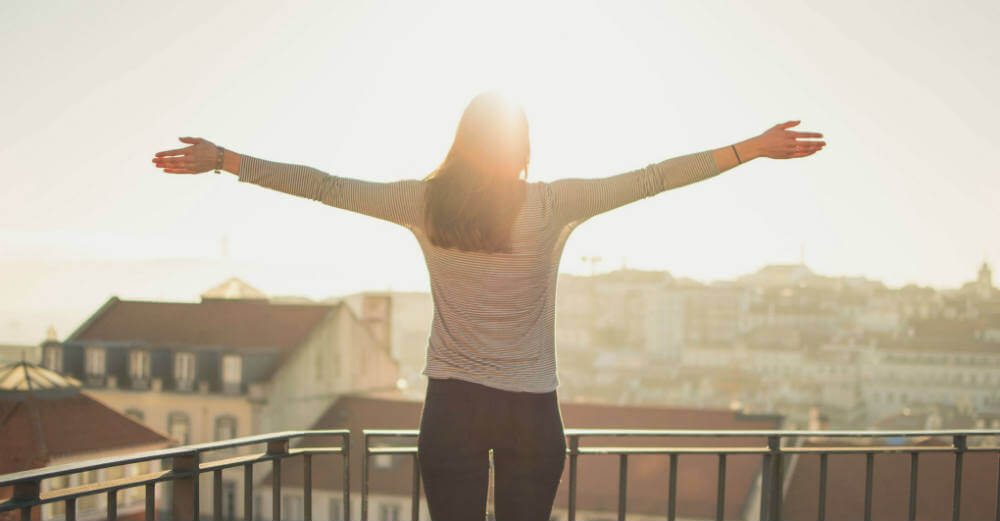 Which is why it's really more crucial than ever to have that all important 'me-time'. If you've got a day, an afternoon or even five minutes to yourself, you might be tempted to use it to catch up on work, or do those long awaited chores. But taking the time to do something for yourself can instantly improve happiness and reduce stress. If you're not sure where to start, here are our top tips in taking 'me' time:
Tip 1 – Pamper yourself
Taking the time to treat yourself in small ways every now and again can drastically improve happiness. Whether it's having that dessert or buying those shoes you've been eyeing, taking time to think about yourself is crucial to lowering stress levels.
Why not treat yourself to a skin rejuvenation facial treatment? Facials are an amazing way to relax, take some 'me' time and feel better about yourself all in one. Acne is a common sign of stress, so an acne facial treatment such as Clarifying Skin Rejuvenation is the perfect way to both relax and improve your skin.
Tip 2 – Counteracting signs of stress
If it's been awhile since you had even ten minutes to yourself, the signs of stress can take over your body. It's important to take time out and counteract stress. Exercise is a great way to get your body de-stressed and keep in shape.
Once you have de-stressed your body, you must also consider giving attention to your skin most especially to your face. After all, our face is prone to sun damage as it is the part that is mostly exposed to UV radiation.
Wrinkles on the face does not only give us an older look, but also it makes us look tired or grumpy. You might be wondering how to get rid of wrinkles without surgery. Nowadays, anti-ageing treatments are a safer and more effective way to help you look as young and energetic as you feel inside. Botulinum Toxin (or more commonly known as Botox) treatments in Singapore are one of the most effective way to help remove those unwanted lines and wrinkles that can make a person look tired, grumpy and older than their actual age. Botox temporarily blocks the signal from a nerve to a muscle so that the wrinkles formed by muscle contraction relaxes and softens resulting to reduced wrinkles. The treatment only takes 10 minutes and you can also go back to work or your regular activities after the procedure.
Tip 3 – Improving Yourself
The most important aspect of me-time is to improve yourself by having fun particularly in learning new things. So whatever it is that makes you happy – take the time to do it! Whether it's a dance class, a long lost hobby, or even taking the time to read a few pages of your favourite book, doing the things that you find fun will make you feel instantly happier, younger and more fruitful!
But feeling young at heart is also as important as looking younger and more confident on your looks. As we mature in age, collagen production decreases leading to sagging skin and volume loss that can be seen in the "dropping" appearance of the jawline and neck. Fortunately, skin tightening treatments such as Ultherapy Non-Invasive Face Lift can restore the skin's youthful look by using FDA cleared controlled ultrasound technology to stimulate collagen production resulting to a firmer and tighter facial contours without going under the knife. Ultherapy is a non-invasive treatment that are well-known in aesthetic clinic in Singapore and also worldwide for its effective and natural skin rejuvenation results.
In conclusion, no matter how busy you are, whether at home or at work, always find time to care about yourself. Remember that taking good care of your overall well-being helps you to feel confident of yourself, making you a better person and partner as well as a better member to your family.
Tags: skin specialist singapore, botox, ultherapy