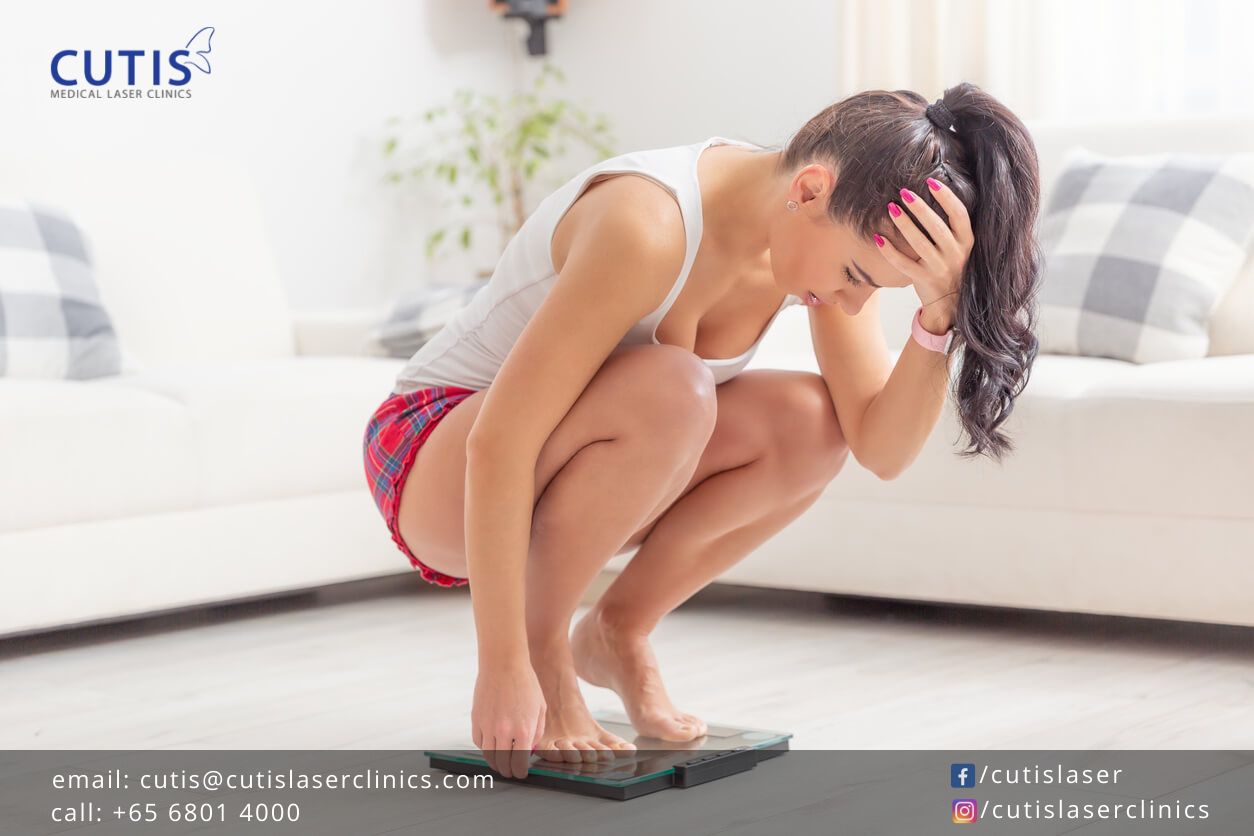 Buying new clothes or changing your wardrobe isn't the only repercussion of gaining extra pounds. Apart from the increase in your weight, being overweight or obese also heightens your risk of major health problems. These include Type 2 diabetes, high blood pressure, heart disease, stroke, and certain cancers. 
Overweight and obesity, according to the World Health Organization (WHO) are the 5th leading risk of global deaths. As of 2019, nearly 39% of adults globally were overweight, with 13% belonging to the obese category. In Singapore, the prevalence of obesity among adults sits at 8.9% and 6.9% among seniors, based on the 2017 National Population Health Survey. 
Positive lifestyle changes, which include healthy eating and more physical exercise, remain the safest way to lose weight and treat overweight and obesity. Weight-management programs are also available to help people lose extra pounds and prevent them from regaining lost weight. 
But are these enough? Are there any other options that can be combined with fitness efforts to keep the extra pounds off? As it turned out, there is a prescription weight-loss drug that proved to be effective. A 2021 study published in The New England Journal of Medicine found that patients who combined exercise with liraglutide lost 12 more pounds than those who exercise alone. 
So, what exactly are prescription weight-loss drugs?
In cases where regular exercise and healthy eating are not enough, your doctor may prescribe weight-loss medications. These are completely different from dietary supplements and herbal remedies with ads that claim to help you lose weight. They are also not the same as over-the-counter (OTC) weight loss pills and supplements.
Prescription weight-loss medications are drugs/medicines that you get from your physician. The US Food and Drug Administration has approved some medications for overweight and obesity, one of which is Saxenda. It contains liraglutide, a medication used to treat diabetes, but has also been approved for obesity treatment. 
How do weight-loss medications work? 
Most weight-loss medications work by reducing appetite and controlling food cravings. Others, meanwhile, increase the feeling of fullness or make it hard for your body to absorb fat. They are prescribed when diet and exercise alone don't work, and can be in the form of a pill or given by injection.
Saxenda (ligralitude) is an injectable prescription medication that is used along with diet and exercise. It mimics a synthetic version of a hormone found in your body called glucagon-like-peptide (GLP-1). This affects your appetite, food intake, and hunger. GLP-1 has been shown to cause patients to lose pounds and help them feel full. 
This medication can help you lose and manage weight by making you feel less hungry or full sooner, allowing you to lower your daily calorie intake. You may see weight-loss effects within 2 weeks of starting the medication. Saxenda also needed to be taken for a certain period of time to see improvement.
Weight-loss drugs work, study says
A GLP-1 drug for weight loss (Saxenda), can help people lose at least 5% of their body weight, according to a study done by the manufacturer. It was granted approval in 2014 for the treatment of chronic weight management, combined with physical activity and a reduced-calorie diet. 
A clinical trial suggested that 3.0 mg of liraglutide, as a supplement to healthy diet and exercise, was linked to reduced body weight and improved metabolic control. The study also suggested that participants treated with Saxenda experienced a significant reduction in weight after 56 weeks. 
The manufacturer also conducted a 3-year study involving 2,254 adults that were given Saxenda. The findings were:
At year 1, 56% of patients achieved significant weight loss 

About half of these patients maintained weight loss at 3 years of Saxenda, as an adjunct to increased physical activity and a reduced-calorie meal plan
Get help in treating overweight or obesity
If you belong in the obese and overweight category, it is time to make some positive lifestyle changes. It is important to maintain a healthy body mass index (BMI) for your height to see improvements not just in your physical health, but also in your mental well-being. 
Contact Cutis Medical Laser Clinics today and schedule a consultation with our doctor to learn more about Saxenda or to find out if it is right for you.