Being tired can show up on your skin. Apart from the usual symptoms of eye bags and dark undereye circles, exhaustion can also affect your skin tone and texture, resulting in a dull and older appearance. And while many people choose to cover it up with lots of makeup, this can sometimes prevent the skin from healing or bouncing back.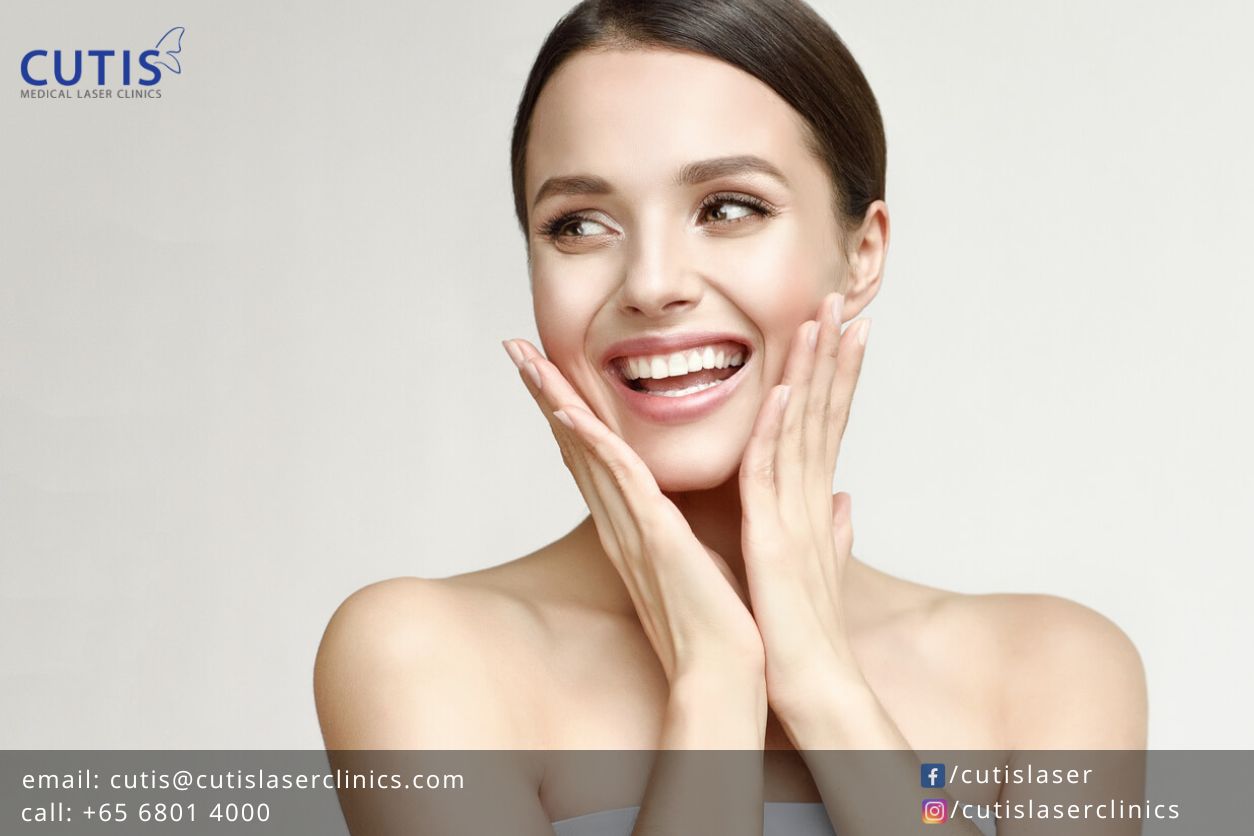 Further reading: Is Your Skin Tired? Look for These Signs
Don't let dull and sleepy skin keep you from putting your best face forward. Here are 5 simple ways to wake up and energize your skin.  
Ban the snooze button
Are you one of those people who can't stop themselves from repeatedly hitting the snooze button every morning? If yes, you're doing yourself a disservice. The truth is snoozing as a habit can actually make you feel groggy during the day. This is because it disrupts the sleep cycle, causing sleep inertia that makes you feel tired or groggy. 
What you should focus on is sticking to a consistent sleep schedule. This means sleeping and waking up at the same time every day, including weekends. It is also important to avoid habits that can cause stress or primes your brain for distraction. These include checking your phone for messages, emails, notifications, and others first thing in the morning. 
Hop into a cold shower 
One main benefit of a cold shower is that it can wake you up in the morning. There's a bit of a shock when the cold water hits your skin, which increases not just your heart rate and oxygen intake, but also your alertness. Other potential health benefits include: 
Boosts circulation

Helps repair muscles after an intense workout. 

Helps improve brain health

Improves sleep
It is also said that it can help give your hair and skin a healthy glow. This is because unlike hot water, it doesn't strip the skin of its natural oils. There is also the benefit of soothing irritated skin like a sunburn or eczema flare. Think of the way you might turn to a cold compress to reduce discomfort, itchiness, swelling, and inflammation.
Wake up your eyes immediately
The skin around the eyes is thin and fragile and is among the first areas to show signs of fatigue and aging. Splashing your eyes with warm and cold water can give you the help you need in waking up in the morning. Start with splashing your closed eyes with warm water and switching to cold water, doing it about 10 times. This can help you look more alert and refreshed.
Lubricating your eyes with eye drops or artificial tears can also help, especially by adding extra moisture to reduce dryness. The same is also true for using a brightening treatment, an eye serum, or depuffing eye gel that can hydrate the skin and reduce inflammation and bagginess under the eyes. 
Be smart about the sun
Sun exposure in moderation can benefit your health and wake you up. It helps the body make vitamin D, which plays a major role in calcium absorption and building bones. It also signals the brain to produce serotonin, which is the hormone associated with boosting mood and helping you feel more focused and calmer.
Generally, about 15  to 30 minutes in the sun daily can help the body make vitamin D. Just do take note that too much of anything is bad for you. Prolonged and unprotected sun exposure can lead to premature aging, as well as increase your risk of skin cancer. This is why it is important to use a broad-spectrum sunscreen daily, limit exposure during peak hours, and cover up or seek shade when the sun is out. 
Consider a lifting and firming face treatment
Imperium Deep Restoration is a non-invasive face treatment that can do more than cleanse, nourish, and repair the skin. It uses elastic wave technology to clean the skin, as well as deliver a host of other benefits, such as exfoliation, hydration, and lightening dark spots on the superficial layer.
This face treatment features the use of Pulsed Crown RF, which creates 125 holes in the epidermis. This emits pulsed radiofrequency and targets the deeper layers of the dermis, while preserving the skin's superficial layers and helping stimulate collagen production. 
It provides a natural-looking lifting and firming effect while reducing the look of wrinkles and other signs of aging. This can then give the skin a more refreshed and youthful appearance. Benefits of Imperium Deep Restoration include: 
Helps regenerate skin tissues

Reduces deep wrinkles 

Lifts and firms the skin without surgery

No downtime (does not require recovery time)
You may need about two to three sessions for lasting results. And since the procedure is non-surgical, you can't expect dramatic results, but you'll be able to see noticeable improvements in how your skin looks. Collagen remodeling, furthermore, takes two to three months, but you'll see initial improvements in weeks following the treatment. 
Further reading: Achieve True Skin Rejuvenation with Imperium® Deep Restoration
Transform dull and tired skin to rested and energized with the tips mentioned above. You can also get in touch with us for aesthetic treatments that can help fight signs of aging for a more refreshed and youthful appearance. Contact Cutis Medical Laser Clinics in Singapore today and schedule a consultation with our
 to find out how we can help.