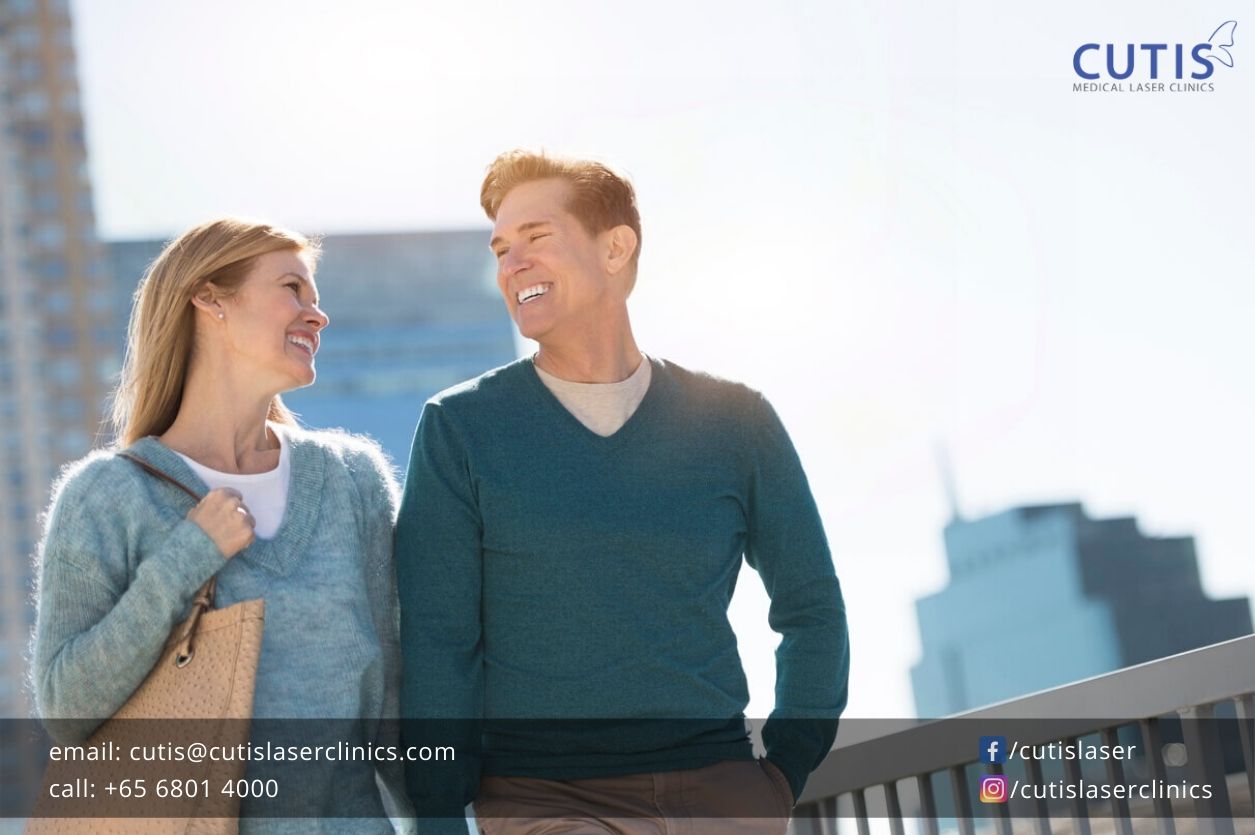 Looking more youthful has now become easier and more accessible with nonsurgical treatments like Botox and Ultherapy. Both are effective in improving the signs of aging and helping you look and feel more confident in your skin. But is one better than the other? How will you know which treatment is right for you?
Continue reading to learn what each aesthetic treatment can offer.
Ultherapy
Ultherapy is a US FDA-cleared non-invasive procedure that can effectively lift and tighten skin. It delivers safe ultrasound energy into the skin's deeper layers, triggering the production of collagen. This then enables your skin to achieve natural lift over time without cuts, needles, and downtime.
How it works: It uses a system called Ulthera, which bypasses the skin's surface. This delivers the right amount of ultrasound energy under the foundational layers of the skin. This triggers a natural response, which then stimulates the production of new and fresh collagen. 
The procedure: During the procedure, you may feel tiny amounts of energy sensation. These are only present while the skin is being treated with ultrasound energy. Safe painkillers are available and numbing creams are applied before the procedure to improve patient comfort. 
What is it for: Ultherapy is ideal for those with mild to moderate skin laxity. You can also turn to this non-invasive skin lifting procedure if your skin is starting to look and feel sagging. Loose skin on the neck, lowered eyebrow line, and wrinkles on the chest are other concerns that Ultherapy can address.
Results: Patients can see an immediate effect after the treatment, but significant results appear over two to three months. You can also expect to see further improvement six months after your Ultherapy facelift procedure. 
Take note: You may need multiple sessions of Ultherapy depending on your own response to the procedure and degree of skin laxity. You can also consider the procedure as an annual or maintenance treatment to maintain a youthful look. 
Botulinum Toxin or Botox
Commonly known as the brand Botox, Botulinum toxin is a US-FDA cleared anti-wrinkle treatment. It is commonly used for softening or improving the appearance of dynamic wrinkles or lines that are formed due to repeated muscle contractions or facial expressions. 
How it works: This injectable works temporarily blocking the signal from a nerve to muscle, which softens and relaxes the wrinkles. It uses a neurotoxin protein called Botulinum toxin, which paralyzes the muscles, reducing fine lines and wrinkles. 
The procedure:  Botox involves injections, but this is quick and the needles used are very small. Also, the treated area is numbed with a topical anesthetic cream to make the procedure more comfortable.
What is it for: This anti-wrinkle treatment works best for lines formed due to muscle contractions. These include forehead lines, frown lines, and crow's feet or lines around the eyes. You can also turn to Botox for treating lip lines, lifting the eyebrows or droopy eyelids, and even treating excessive sweating. 
Results: You may need to wait for about two weeks to see the full effects of Botox. The results can last between three and six months or longer with repeated injections. 
Take note: Less is more when it comes to Botox, so find a skilled injector or aesthetic doctor with a conservative approach in administering the treatment. Also, keep in mind that correct dosage and proper technique are important to achieve a natural look.
Which one's better or right for you?
While both effectively address signs of aging, the right treatment depends on your skin concerns. Many choose Ultherapy to lift and tighten skin on the lower face, while others undergo Botox injections for softening lines and wrinkles in the forehead and around the eyes.
Ultherapy focuses on the foundational layer of the skin to lift and tighten it, while Botox inhibits muscle movement to soften lines and wrinkles. Also, Ultherapy is non-invasive while Botox is minimally invasive. A consultation with an aesthetic doctor can help you decide. You may also consider both treatments for better anti-aging results. 
Cutis Laser Clinics in Singapore offers Botox, Ultherapy, and other nonsurgical aesthetic procedures. Feel free to contact our clinic at +65 6801 4000 to schedule a consultation with one of our aesthetic doctors.