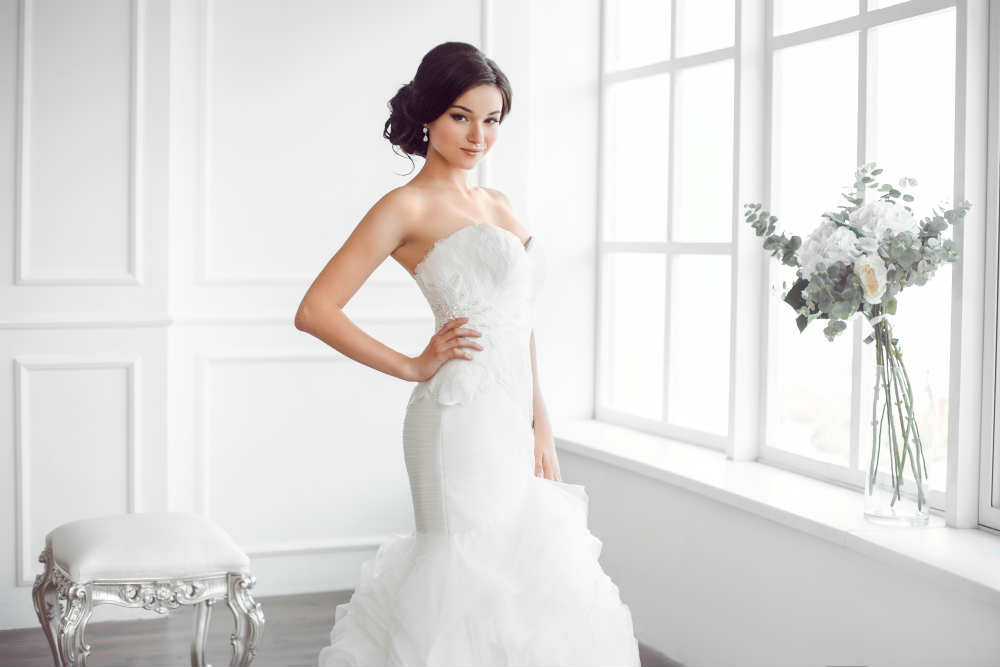 It's nearly your wedding day. You've picked out your dress, your flowers, and the venue hall. You've even decided on a menu for your reception. Once all other aspects of your wedding are completed, it's time to focus more on yourself.
Do you have any problem areas that you want to remedy before the big day? Maybe some excess pudge around your midsection or cellulite on your thighs?
Quickly take care of these minor imperfections with non-surgical, non-invasive body treatments. The following body treatment options have been scientifically proven to rejuvenate your physique for a more beautiful, slimmer you.
CoolSculpting to Reduce Unwanted Fat Bulges
CoolSculpting in Singapore is a fat freezing procedure designed to reduce unwanted fat without surgery or downtime. This FDA-approved procedure uses precise cooling technology called 'Cryolipolysis' to freeze and destroy fat below the skin's surface.
During the procedure, you'll feel intense cold followed by a numbing sensation. The treatment duration will depend on the area to be treated but with the new CoolAdvantage applicators, one cycle (session) can last at least 35 minutes. After the procedure, you'll then feel some tingling as the area is massaged for 5 to 10 minutes.
Once the treated fat cells are frozen, they die and are naturally removed from the body. Once fat cells are eliminated from the body, they're gone for good. CoolSculpting fat removal has been claimed as one of the most popular non-invasive fat reduction procedure with millions of treatments performed worldwide. Patients can see changes to their body in as little as 3 weeks after treatment with the most dramatic results after 3 months.
Book your CoolSculpting appointment, at least 3 to 6 months in advance in order for you to see the full results.
Vanquish to Banish Stubborn Belly Fat
BTL Vanquish is a new fat reduction procedure with the power to lose 2 to 4 inches around your midsection in as little as 4 to 6 treatments. Vanquish non-invasive fat reduction takes just 30 minutes and you can return to work immediately afterwards. Side effects are minimal and may include skin redness and a slight warming sensation in the treatment area.
Vanquish fat removal has several differences from CoolSculpting. BTL Vanquish body sculpting can cover larger areas than CoolSculpting. Another difference is that Vanquish uses Selective radiofrequency (RF) technology to melt only fat cells without affecting the muscles.
Patients can typically start to see results within a few weeks of their first treatment. However, this can vary from person to person. It's best to wait for 4 to 8 weeks to see full results.
Schedule your Vanquish at least 2 to 3 months in advance.
Exilis to Contour the Face and Body
Exilis is a new technology that uses radiofrequency to contour the face and body and initiate skin tightening. This non-surgical procedure has the ability to reduce fat on the face and body and firm up the skin.
Exilis works by stimulating certain processes within the skin by using monopolar radiofrequency waves with cooling technology to protect the outer layer of the skin. Different wave settings can be set to penetrate the skin and heat up different layers.
At least 4 sessions are needed which is spaced 5-7 days apart to see noticeable and dramatic results.
Try to book your Exilis sessions at least 2 to 3 months before your big day.
X-Wave for a Reduction in Cellulite
X-Wave cellulite treatment helps smooth and firm the skin using a series of "acoustic pulse" sessions. Acoustic wave therapy works by vibrating connective tissue in areas of the skin with cellulite, such as the stomach and thighs. The X-Wave treatment is fairly comfortable and causes little to no discomfort. After treatment, most patients experience an improvement in their skin's overall texture and elasticity.
Same as Exilis, make sure to book your X-Wave at least 2 to 3 months in advance.
If your wedding is in the near future, think about how you can make yourself feel amazing in your wedding dress.
Schedule a consultation with our Harvard-trained skin doctor today at the Cutis Laser Clinics in Singapore to learn more about these body treatment options and whether which one is best suitable for you.
Tags: Laser Clinics in Singapore, CoolSculpting, Vanquish, Exilis, X-Wave