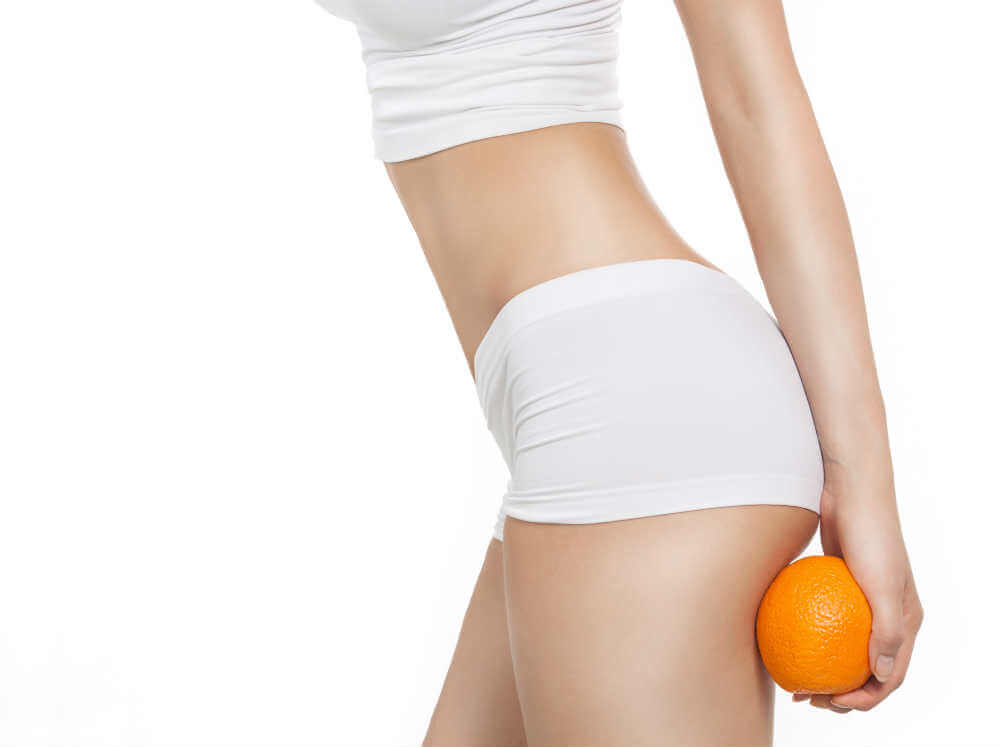 Many women strive for a larger derrière, but most don't like the cellulite that comes with it. Cellulite often appears as dimpled or lumpy skin that develops when the layer of fat beneath the skin begins to pucker. This cottage cheese appearance often appears on the buttocks as this is one of the most common places on the body where fat accumulates.
If you desire a smooth, sculpted behind, seek treatment from our US Board-Certified skin specialist in Singapore, Dr. Sylvia Ramirez. At the Cutis Laser Clinics, you'll find several treatments that aim to reduce cellulite on the buttocks.
BTL X-Wave
Acoustic wave therapy has been successfully used for more than 30 years. BTL X-Wave uses ultrasound technology for fast, safe, and non-invasive cellulite treatment. During the procedure, acoustic waves vibrate and penetrate the skin to rejuvenate soft tissues and help improve the appearance of loose skin, stretch marks, and cellulite in a matter of weeks.
The FDA-approved cellulite removal treatment also promotes positive physiological responses in the body that lead to improved texture, smoothness, elasticity, and overall tightening of the skin. The X-Wave cellulite treatment should be repeated in at least 8 to 12 sessions to achieve maximum results.
BTL Exilis
BTL Exilis is an FDA-approved technology that uses radiofrequency for circumferential reduction and body shaping. This anti-cellulite treatment delivers controlled tissue heating to melt fat deposits under the skin to create a more even skin texture.
Most patients who undergo this quick cellulite treatment see a noticeable cellulite reduction. Four to eight session are recommended to see full and visible results. You may be a good candidate for this cellulite treatment in Singapore if other fat and cellulite procedures have not been effective in the past. It's also a good alternative for those who seek fast relief from stubborn cellulite on the buttocks.
Slim Contour Cream
For an effective treatment at home, Slim Contour Cream by Dr. Sylvia Skin Care is a botanically-derived face and body treatment cream that addresses problems like cellulite and excess adipose (fat). This popular firming cream has undergone clinical studies and has been found to effectively tighten facial contour by reducing saggy skin and controlling fat production. The fat loss cream can be used on its own or as a maintenance body treatment after the CoolSculpting and Vanquish procedure.
Want to know how to get rid of cellulite without constant dieting, intense exercise, or surgery? Non-invasive cellulite treatments offer men and women the opportunity to improve the look of their skin without pain, downtime, or invasive procedures.
While you can't always prevent cellulite from developing, you can reduce its appearance on areas like the stomach, thighs, and buttocks. After treatment, you will need to eat a healthy diet and exercise if you wish to maintain your results long-term. The occasional maintenance treatment can also help you remain cellulite-free.
If you would like more information about X-Wave, Exilis, or Slim Contour Cream, call us today at Cutis Laser Clinics in Orchard.
Tags: laser clinics, Cellulite Removal Treatments, X-Wave, Exilis, Slim Contour Cream