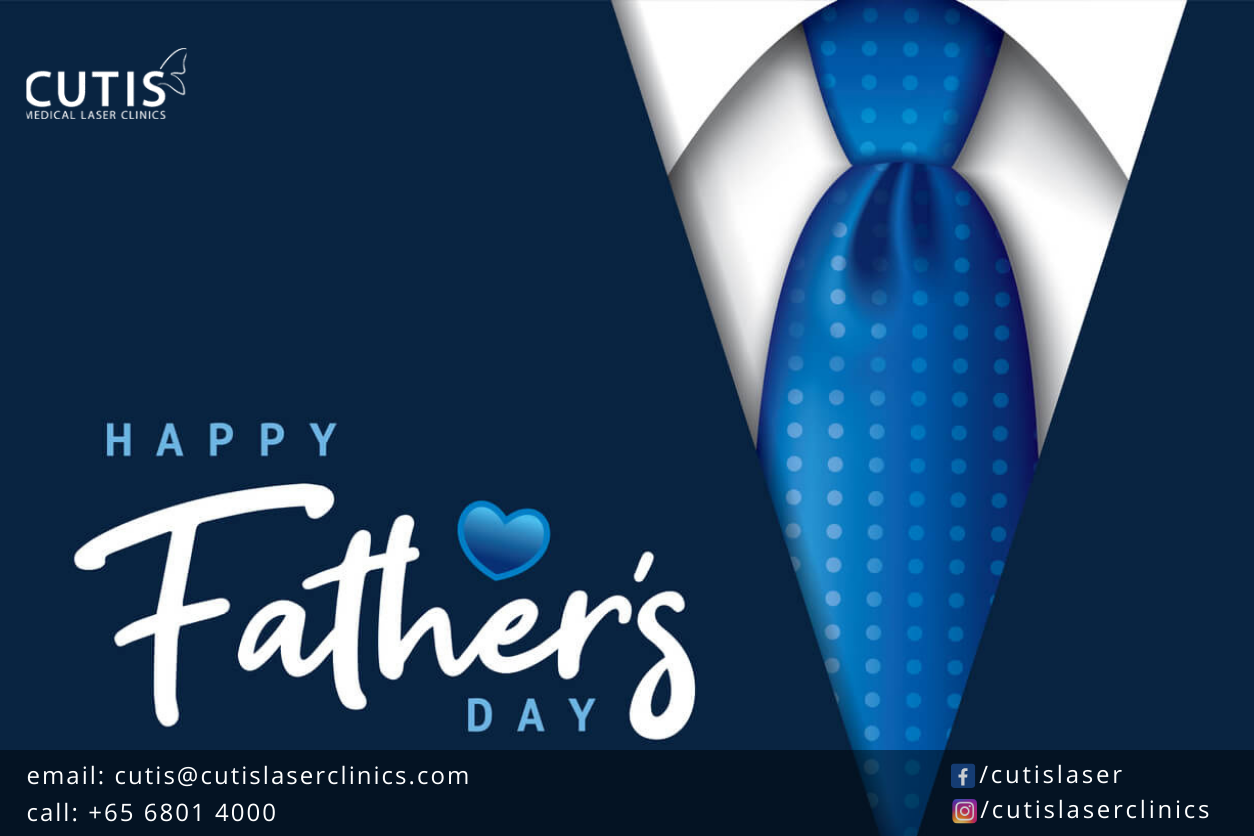 Father's Day is just a few days away. Show dad how much he means to you by showering him not just with gifts and treats, but with some TLC. Pamper dad with body rejuvenation treatments that can make him look and feel good.
Cutis Medical Laser Clinics has got you covered. Here are our recommended body treatments for the special man in your life. 
Vanquish ME for belly fat
Help dad reduces excess fat around the abdomen with Vanquish ME. This non-invasive fat reduction procedure uses radiofrequency energy to target, heat, and melt fat cells. What Vanquish does is expose the fat cells to heat, triggering natural cell death and causing the lipids inside these cells to break down.  
Vanquish is FDA-cleared for circumference reduction of the abdomen. It is also effective in treating fat in other areas such as thighs, flanks, and love handles. It offers the largest treatment area in the industry, covering flank to flank in just a single session. Vanquish is also contactless, which means it can reduce fat without touching the skin.
Check out the 5 reasons to try Vanquish ME fat reduction procedure. 
Fat freezing for other stubborn fat bulges
Is your dad trying to lose stubborn fat? On this Father's Day, treat him to a fat freezing treatment. Also known as Cryolipolysis, fat freezing uses controlled cooling temperatures to target and eliminate fat cells permanently.
Here at Cutis, we have two devices that use Cryolipolysis: CoolSculpting and ZLipo. Both permanently kill fat cells and are effective in treating fat bulges in different areas of the body.
CoolSculpting

– has applicators of different sizes, specifically made to target problem areas or fat bulges in different areas. These belly, arms, thighs, and smaller pockets of fat in the chin, underarm, and knees. Results show within a 60- to 90-day period or once the body has metabolized the dead fat cells. 

ZLipo – has applicators (in 3 sizes) that cool fat deposits over a specific period of time. It can also target the belly, arms, thighs, hips, love handles, and other smaller areas. The natural breakdown and removal of fat cells through the lymphatic system take about 10 to 12 weeks.
ZField Dual for muscle toning – Father's Day

If your dad has been exercising a lot but isn't seeing his desired results, give him the advantage he needs with ZField Dual. This uses high-frequency electromagnetic energy to stimulate muscle contractions and strengthen muscle fibers. ZField Dual can enforce about 27,000 contractions (equivalent to thousands of sit-ups) during a single session.
This non-invasive procedure can turn flabby areas into toned muscles without cuts, needles, or intense workouts. It is ideal for those who want to tone their abs, buttocks, and other areas without downtime. ZField Dual also supports fat reduction in different body areas for a more sculpted appearance. 
ThermoSculpt™ for complete body reinvention
On this Father's Day, Boost your dad's fitness efforts with a non-invasive body shaping procedure like ThermoSculpt™. It can tone the muscles, burn fat, and tighten skin using diathermocontraction (diathermy + faradic muscle contraction). This involves deep dermal heating and electrical muscle contraction using faradic current.
The combination of diathermy and faradic muscle contraction triggers body processes that enable rejuvenation in different areas. This is particularly true for those that require muscle toning, fat burning, and overall improvement. These include the abdomen, buttocks, arms, and thighs. It can help patients achieve total body reinvention so they can look more confident in their own appearance. 
Make this year's Father's Day memorable with these body rejuvenation procedures. Contact Cutis Medical Laser Clinics in Singapore today to learn more about body treatments or schedule your dad's consultation or appointment.