The skin around your eyes is a delicate area that needs special attention. Apart from it being thin and fragile, it also lacks sebaceous glands, making it more prone to creases, irritation, and damage. This only makes it important to use quality eye products that can protect the skin around your eyes, as well as combat signs of aging.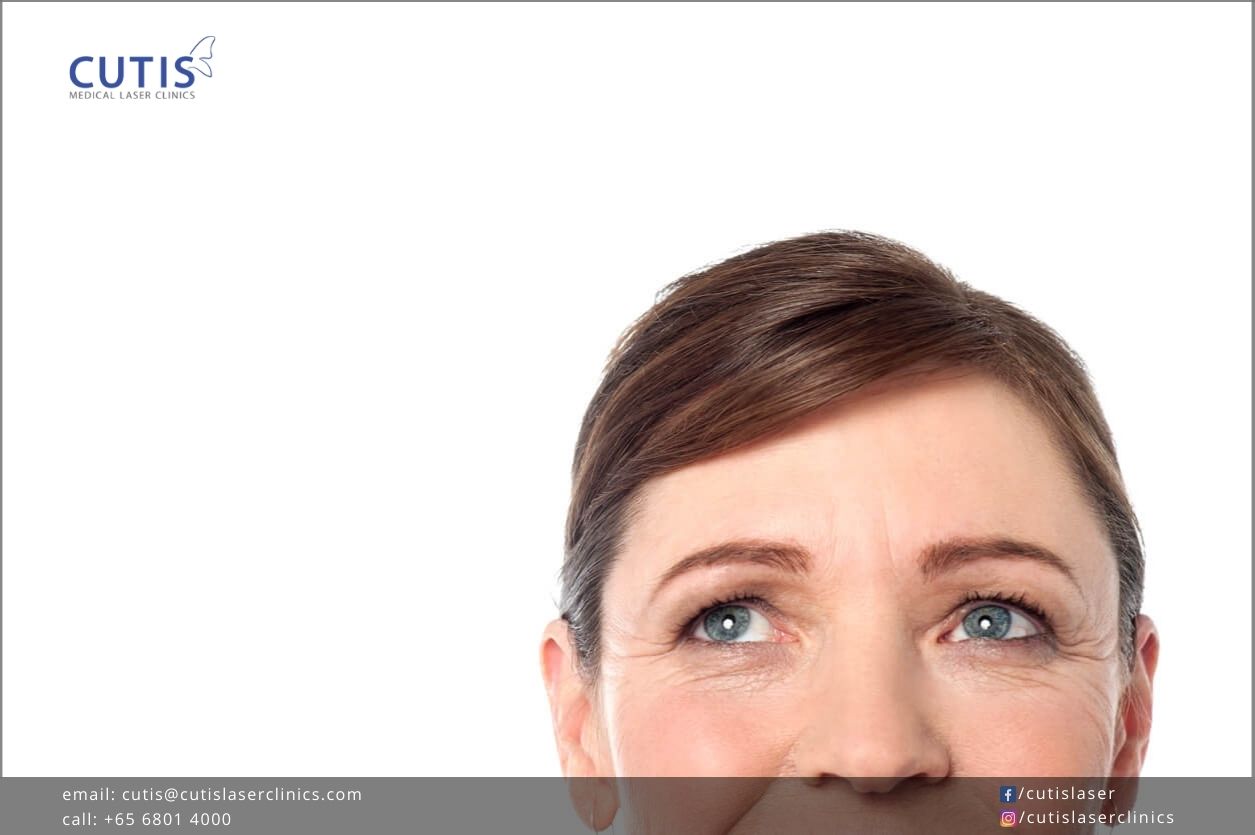 If you're looking for an eye cream that does more than moisturize the skin around your eyes, we have two recommendations from Dr. Sylvia Skin Care: (1) Elastifirm Eye Restore with Peptides and Arnica and (2) Elastifirm® Eye Repair with Persian Silk Tree Extract. Here's what you can expect from each formula:
Elastifirm Eye Restore with Peptides and Arnica
Elastifirm Eye Restore contains a blend of clinically-proven ingredients to improve blood flow and microcirculation. This helps reduce the accumulation of pigment (melanin) and dilated blood vessels that is the common culprit for the discoloration in the area under the eye. This formula can also reduce puffiness and fine lines around the eyes.
You may also be glad to know that Elastifirm Eye Restore also contains peptides that help strengthen skin layers and boosts microcirculation. It also has Arnica for reducing inflammation and brightening dark skin, as well as hyaluronic cream for retaining moisture. This improves dry skin and fine lines around the eyes. 
Minimizes the appearance of dark circles

Reduces inflammation that contributes to puffiness

Helps retain moisture in the skin

Reduces the appearance of fine lines

Ideal for all skin types
Elastifirm® Eye Repair with Persian Silk Tree Extract
Elastifirm® Eye Repair supports the strength of your skin using collagen and elastin-boosting ingredients. It also contains antioxidants to protect the delicate skin around the eyes from free radicals that can cause oxidative stress. Free radicals can damage skin cells and contribute to premature skin aging. 
This formula also features Persian Silk Tree Extract, a clinically-proven ingredient that can help fight glycation. Glycation happens when the sugar molecules bind to the proteins in the skin, contributing to wrinkling and sagging. The Persian Silk Tree Extract helps protect and tighten the area for a more youthful appearance. 
Minimizes puffiness

Reduces the appearance of wrinkles

Firms and tightens the upper eyelid

Helps fade dark circles
Applying eye products right
The proper way of applying skincare around the eyes is to dot and pat the area. Gently tap the skin using your ring finger. Be sure not to rub or apply too much pressure to avoid any irritation and tugging on the skin. Let it sit in for a few minutes before layering another product for the skin to fully absorb the cream/serum.
Other helpful application tips include: 
Use the right amount

– Excessive amounts of

eye cream or serum

will not necessarily make the product work faster or more efficiently. Doing so is wasteful and can lead to irritation in the area.

Gently massage the area

– Apart from patting, a gentle massage around the eye area is also good. Use light and gentle strokes when pressing the cream in or massaging the area. Be sure not to pull at your skin to avoid any stretching.

Store the product properly

– Keep your eye and other skin care products in a cool, dark place, away from direct sunlight or heat. You can also benefit from keeping them in the fridge to maintain their potency longer.
Care for the skin around your eyes
While the right skin care regimen and products can help protect the skin around your eyes, it is also important to mind your other lifestyle habits. Here are a few other tips for taking more care of the skin around the eyes:
Always be gentle when applying/removing makeup and skin care products.

Apply a

broad-spectrum sunscreen

that is safe to use on the eye area and upper eyelids.

Switch to a silk or satin pillowcase, as this fabric is gentler than cotton. 

Get adequate sleep every night, 7 to 9 nine hours.

Avoid or limit screen time or the use of gadgets, especially before bedtime. 

Consider injectables like

Botox

to smooth your wrinkles or

dermal fillers to reduce eye bags/circles

and restore volume loss. 
For more product and treatment recommendations, browse through our website today. You can also contact Cutis Medical Laser Clinics in Singapore and schedule a consultation with our aesthetic doctor to learn more about the treatments that can give your eyes a more youthful appearance.