Previously, people had to resort to turtlenecks and scarves to hide sagging skin in the neck. A reminder that signs of aging sometimes appear in places that are most difficult to disguise.
Fortunately for us, we can wear summer dresses that proudly show off our collarbones, thanks to a variety of non-invasive treatments that target the neck and décolletage where aging signs show up early.
When the jawline starts to get flabby, expect that the neck will follow. For some, the area of major concern is just the neck wherein lines and folds become very prominent as the neck skin sags. Sagging skin is aggravated by weight gain or weight loss, and extreme cases can indeed require surgery when the skin has stretched so much.
But with so many non-invasive and non-surgical treatments available today, you don't have to go under the knife anymore to achieve natural-looking results that can remain permanent with a little bit of maintenance on our end.
Even better, most of the non-invasive treatments today don't require downtime at all; you resume regular activities the moment you step out of an aesthetic laser clinic, and even see results afterwards.
Here are some of the most effective turkey neck and double chin treatments today that are popular in laser clinics in Singapore and in clinics around the world.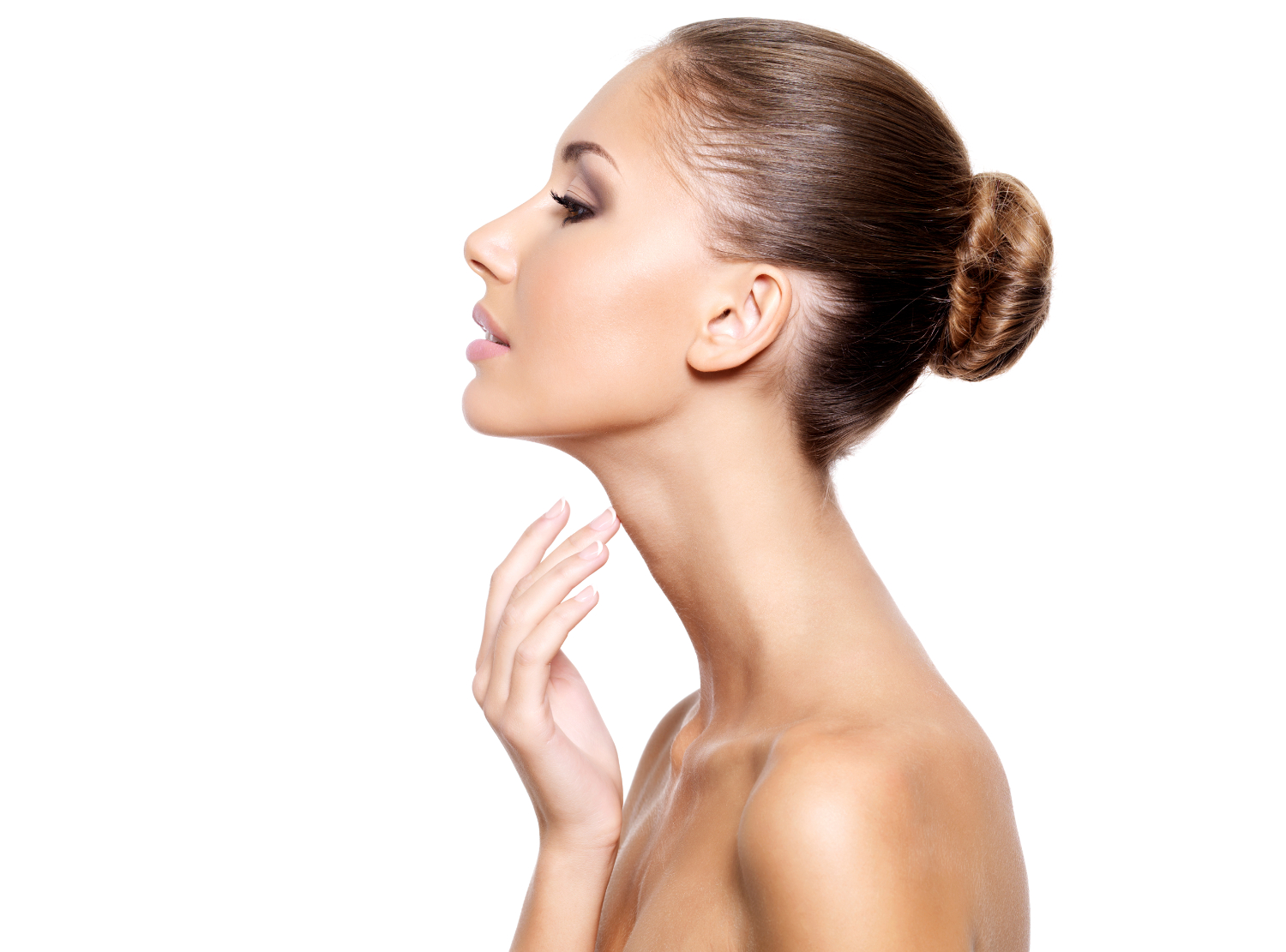 CoolMini
If you are dealing with double chin caused by excess fat in your jawlines and neck area, a more appropriate treatment would be the CoolMini. Backed by the time-tested principle that cold temperatures can kill fat cells, CoolSculpting uses a specific applicator for the submental and neck area area; hence, the
CoolMini by Zeltiq.
It's a US FDA-approved fat freezing procedure using an applicator that grasps excess fat under the chin and in the neck. Exposure to cold temperatures kills fat cells over time, and these fat cells are then eliminated by the body naturally. This process takes time, so the best results can often be seen a month to three months after the treatment.
Titan
In contrast to CoolMini which uses cold temperatures, Titan is a laser rejuvenation treatment
that utilizes infrared light to stimulate production of new collagen, which is ideal if your neck has lax skin, folds and lines. Titan delivers a more uniform level of energy deep into the dermis, and this heating causes immediate collagen contractions that can be felt and seen a short time after the treatment. Like CoolMini, Titan does not require any social downtime because there is no damage to the outer layer of the skin, so you can resume your regular activities after the treatment.
Ultherapy
In the same way that ultrasound energy has long been used for medical imaging, so does Ultherapy for lifting and tightening the skin. Ultherapy has received US FDA clearance for removing double chin and eliminating sagging skin in the neck and décolletage.
Ultherapy has had hundreds of thousands of treatments carried out in various aesthetic clinics in Singapore and around the world with its remarkable safety record. Ulthera (the system) uses safe sound energy with FDA-cleared visualizer wherein an aesthetic doctor in Scotts Road can practically see the deeper layer of the skin they are treating, making the procedure ultra-safe for the patient.
There is also no damage to the skin surface, so patients who undergo Ultherapy can resume regular activities afterwards. The results are natural and gradual, lasts a long time, and even improve over time.
Dr. Sylvia Skin Care Slim Contour Cream with Slim-Excess and Cell-Active
Slim Contour Cream with Slim Excess and Cell-Active Shape from Dr Sylvia Skin Care has been clinically proven to firm sagging skin on the jaw as well as to reduce visibility of cellulite in the belly and thighs.
According to clinical studies, Slim Contour Cream has shown significant results in reducing double chin in the jawline and tightening the tissue resulting in reduced cellulite in the thighs.
Dr. Sylvia Ramirez is well-known as the Medical & Scientific Director of Cutis Medical Laser Clinics. Furthermore, she is a renowned female dermatologist in Singapore who develops and provides products and treatments that are evidence-based and clinically-proven.
Red seaweed (Slim-Excess) is one of the active ingredient of Slim Contour Cream that offers proven fat reduction. This marine-derived botanical extract can be used as maintenance if you have undergone a CoolMini procedure, because unlike the arms, legs and other parts of the body, there are no exercises to slim the jaw (contrary to popular belief).
Similarly, if you have undergone a CoolSculpting procedure for your love handles, back, thighs, arms, and abdomen, Dr. Sylvia's Slim Contour Cream can be applied as a body contouring on the abdomen, thighs and arms not only to improve tissue firmness but also to even out skin tone.