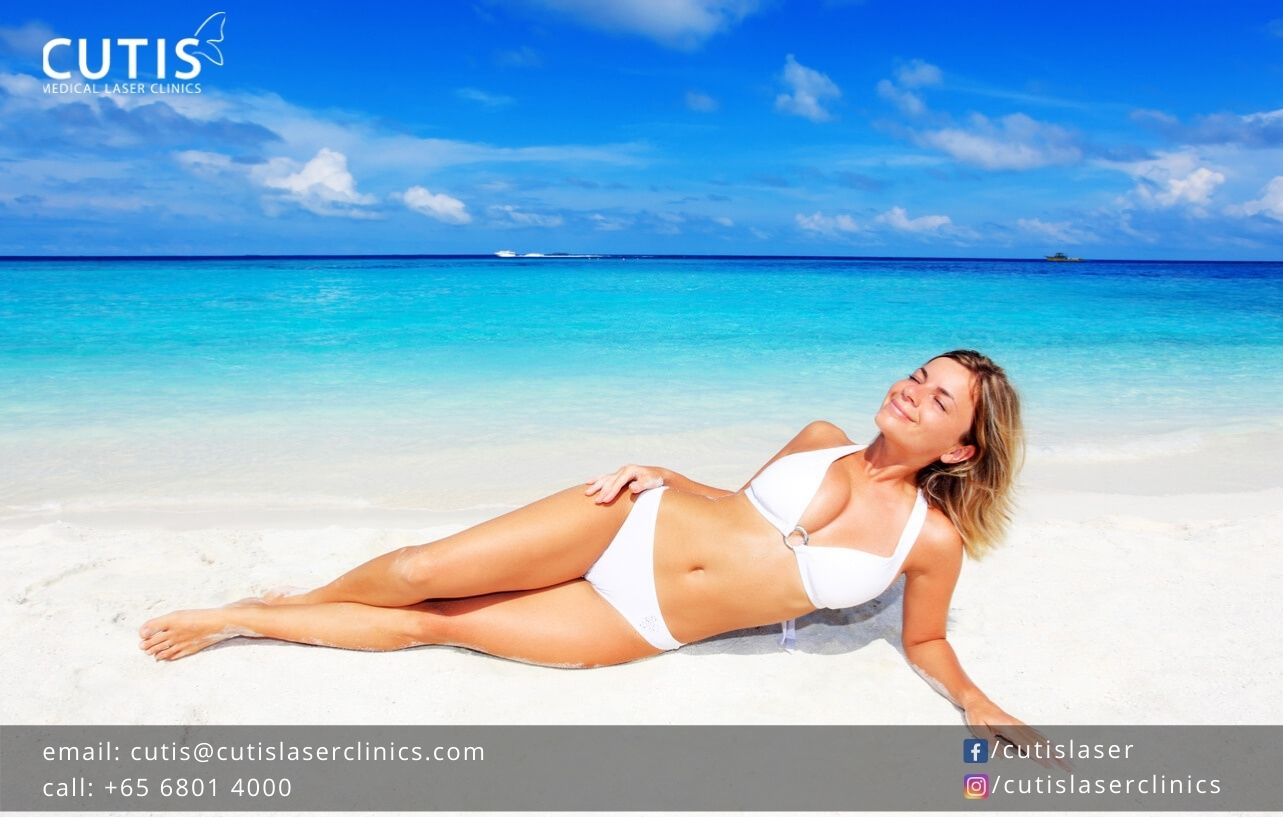 When it comes to skin rejuvenation, particularly in tightening saggy skin and reducing wrinkles, BTL Exilis Ultra 360 stands out from the rest. This non-invasive procedure uses ultrasound and radiofrequency energy to address skin concerns not just of the face, but also of the body. 
The basics of Exilis Ultra 360
As previously mentioned, Exilis Ultra 360 uses an FDA-cleared device that simultaneously delivers radiofrequency and ultrasound energy. This combination of energies can give you a clinically effective treatment without cuts and needles. It also features EFC™ (Energy Flow Control) to make sure that the device delivers the optimal power in the area of concern.
The device gently heats the skin to encourage the natural healing process. This helps in increasing collagen and elastin levels, which improves skin quality. Exilis Ultra has two sizes of applicators for treating different areas of the body: small and big.
The small applicator encourages collagen production by heating the skin's deep layers. It has 5 interchangeable tips for treating more than 20 different areas of the body. This applicator is commonly used on smaller areas like the face, hands, and hands. It helps reduce wrinkles and tighten facial skin.
The big applicator also heats the skin but features a controlled cooling technology. This targets the fat layers, disrupting the fat cells and triggering apoptosis or natural cell death. It is used for contouring or tightening different parts of the body, as well as reducing cellulite and stretch marks.  
Why consider Exilis Ultra 360 
1. It provides head to toe rejuvenation. 
While Exilis Ultra is a common treatment for skin laxity, it can also address a number of concerns. You can turn to this procedure for firming the skin, improving wrinkling, and reducing stubborn fat. Exilis Ultra can also be used for face lifting, cellulite and stretch marks reduction, and intimate area rejuvenation.
Here are the common treatment areas for Exilis Ultra 360:
Face (including the skin around the eyes)

Chin and jawline

Neck and chest areas

Arms and elbows

Abdomen

Legs and thighs

Buttocks

Ankles 
2. It is safe, quick, and virtually pain-free. 
Exilis Ultra can treat different areas of the face and body with minimal to no pain. The controllable delivery of heat and controlled cooling feature make the treatment safe and comfortable. In fact, many patients compare the sensation similar to that of a hot-stone massage. The procedure, furthermore, does not require anesthesia or pain medications.
3. Almost anyone is a candidate. 
Anyone looking to improve moderate to skin laxity is a candidate for Exilis Ultra 360. It is also a good option if you are looking to reduce stubborn fat bulges, as well as improve the appearance of wrinkles, cellulite, and stretch marks. Both men and women looking to address signs of aging can turn to this non-invasive procedure.  
4. It delivers noticeable skin improvements. 
With Exilis Ultra, you may see results after the first session, which will continue to improve over a few months. About 2 to 4 treatments are recommended to see noticeable results, but this can still depend on your goals and individual profile. Also, be reminded that collagen remodeling takes about 90 days, so optimal results show within a period of 3 months. 
5. It has no downtime and side effects.
Exilis Ultra can firm, tighten, and smooth skin without side effects or downtime. In fact, you can return to your normal routines directly after the procedures. This only means that you can reverse signs of aging, tighten loose skin, and address other skin concerns without having to go through surgery and consider a lot of potential risks.  
Are you looking for a skin tightening treatment that can also address other face and body concerns? Look no further than Exilis Ultra 360! Contact Cutis Medical Laser Clinics today and schedule a consultation with our Harvard-trained aesthetic doctor, Dr. Sylvia Ramirez, to learn how Exilis Ultra can benefit you.