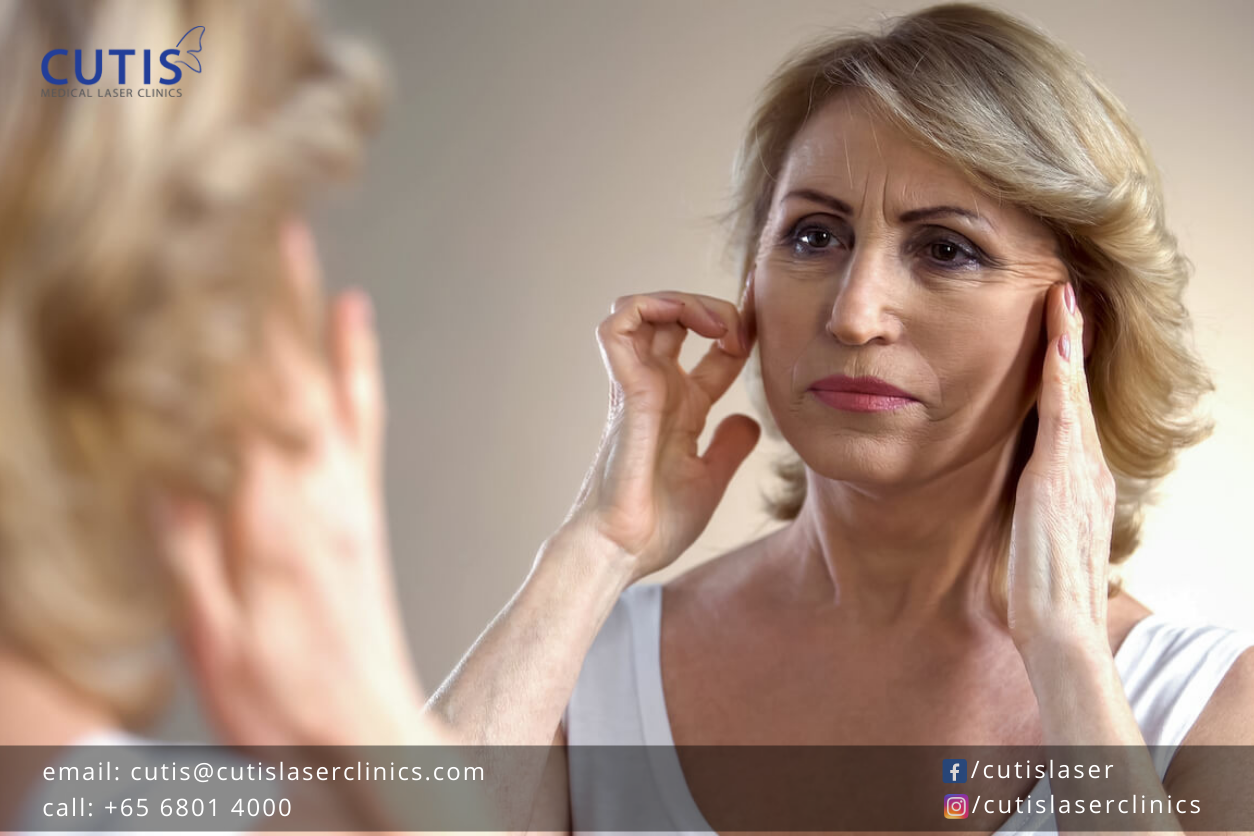 While certain aesthetic treatments are good as stand-alone procedures, there is also no denying about the benefits of combination therapies. Combining two treatments that complement each other often results in better outcomes and helps patients achieve their aesthetic goals.
One good combination therapy is RADIESSE® and Ultherapy®. The former is a filler that can restore and replenish volume loss, while the latter is a non-invasive skin lifting procedure that uses ultrasound energy. Although these are performed differently, both can stimulate collagen production and help you look younger. 
Here's a rundown of what you can expect from each procedure:
RADIESSE®
RADIESSE® is an injectable dermal filler made of Calcium Hydroxylapatite (CaHA) microspheres suspended in an aqueous gel carrier. No allergy testing is needed with CaHA-based fillers, as these microspheres are similar to the mineral naturally found in the human body (like the bones).
What Radiesse can do: This filler is commonly used for enhancing or adding volume in the cheeks and other areas of the face. You can also turn to Radiesse to:
Smooth or improve the appearance of moderate to severe facial wrinkles and folds, including the nasolabial folds, chin wrinkles, and marionette lines

Restore volume to the hands and smooth hand wrinkles

Replenish lost volume over time

Contour the jawline 

Stimulate collagen production
Another unique thing about Radiesse is that it has the ability to act as a scaffold under the skin. This then provides structure and stimulates the production of natural collagen. 
How it works: The CaHA gel microspheres, which is the main component of Radiesse, work by filling in volume on the areas of concern. They continue to work by stimulating your body to produce its own natural collagen. Over time, the body absorbs the gel and metabolizes the CaHA microspheres, leaving behind your natural collagen. 
Results you can expect: Radiesse delivers immediate and long-lasting results. Once injected, it adds the lift and volume needed to reduce the signs of aging. The results can last from about 12 to 18 months, which is longer than hyaluronic acid- or HA-based fillers.
Ultherapy®
Ultherapy® is the only US FDA-cleared procedure to naturally lift and tighten the skin on the face, on the brow, and under the chin. Considered as a nonsurgical facelift procedure, Ultherapy in Singapore can take years off your face without cuts, stitches, or injections. 
What Ultherapy can do: As mentioned above, Ultherapy is commonly used for lifting the skin on the face, neck, chin, and brow. This non-invasive treatment can also:
Improve fine lines and wrinkles on the décolletage

Tighten loose skin without downtime

Treat or improve general skin laxity

Firm up or add definition to your jawline

Stimulate collagen production
Another unique thing about Ultherapy is that it is customizable. It uses ultrasound imaging, which enables aesthetic doctors to see beneath the surface of the skin, as well as the area being treated. This makes sure that the energy is delivered to areas where it will be most beneficial.
How it works: Ultherapy uses time-tested focused ultrasound energy to lift and tighten the skin. This penetrates the deeper layers of the skin, triggering the production of new and fresh collagen. The new collagen produced then enables your skin to achieve a visible yet gentle lift over time.
Results you can expect: Immediately after the procedure, you may see an initial improvement, but significant results appear over two to three months. This is the period when the new collagen begins to lift and tighten your skin. Further improvements can be seen six months after the treatment. 
Why combine Radiesse and Ultherapy
With these two nonsurgical treatments, you can now improve different signs of aging on the face and have a younger-looking appearance. Radiesse can help smooth your lines and add volume to your cheeks. Ultherapy, on the other hand, can help tighten loose and saggy skin. Both can improve your facial profile for a rejuvenated look.
When undergoing this combination therapy, it is important to do Ultherapy first and then follow-up with Radiesse. A consultation with our aesthetic doctor will let you know how long you'll have to wait to get Radiesse fillers after an Ultherapy session. 
Tap into the power of ultrasound energy and CaHA microsphere with the Radiesse and Ultherapy combination. Contact Cutis Laser Clinics today and schedule a consultation with our aesthetic doctors to learn more about these procedures.