Hyperpigmentation is generally harmless (underlying medical causes should be ruled out) and so easily dismissed as a trivial, cosmetic concern. Like acne, however, face pigmentation can make a person self-conscious and even diminish self-esteem.
While being 'just' a cosmetic problem, it's serious enough that those who have it experiment with hyperpigmentation treatment at home with varying – and sometimes horrifying – results.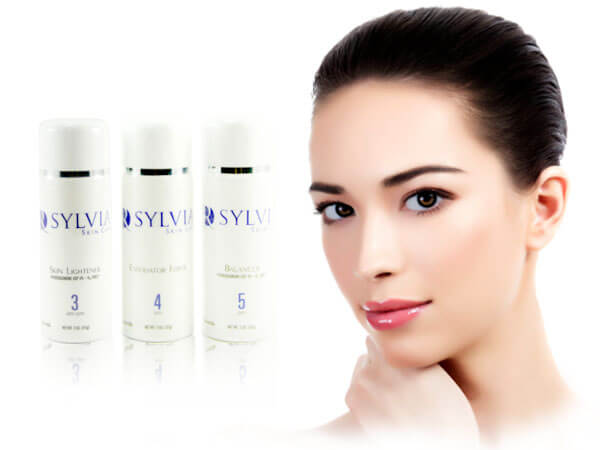 Confident Beauty through Science
There are plenty of over-the-counter skin pigmentation removal products, and even a few home remedies, but you should never self-medicate because removing pigmentation is not a trial-and-error affair. Even the so-called popular home remedies have drawbacks: lemon is thought to help fade away unwanted pigment, but it also makes skin more sun-sensitive.
A scientifically proven, safer, and more effective approach to get that clear, glowing skin is to take advantage of evidence-based program that addresses various skin conditions at the cellular level. This philosophy is central to Dr. Sylvia's Advanced Clear Skin Program, which promises "confident beauty through science."
 A prominent female dermatologist in Singapore, Dr. Sylvia Ramirez is also a recognized expert in aesthetic and age management science so she is able to design anti-aging treatments that target not only the skin but the whole body as well.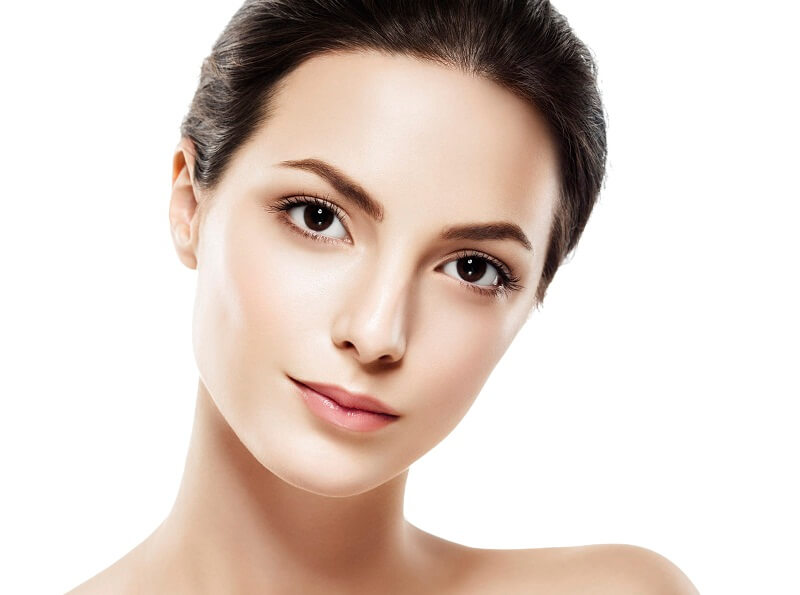 Clearer Skin in 3-4-5
Cleansing and toning are key to healthy skin, so you can also find a range of cleansing and toning products from Dr. Sylvia's skin care program that addresses all skin types, especially those with sensitive, oily and acne-prone skin.
Cleanser and toner are followed by Dr. Sylvia's Skin Lightener #3. This contains prescription strength hydroquinone (4%) to gently fade away age spots, liver spots, freckles, and other manifestations of melanin overproduction. Skin Lightener 3 can be used as a stand-alone product for pigmentation, or as part of Dr. Sylvia's Advanced Clear Skin Program that includes Exfoliator Forte #4 (used after the Skin Lightener) and Balancer #5 (applied after the Exfoliator).
The Exfoliator Forte #4 contains 14% AHA (alpha-hydroxy acid) diluted to 10% so hardened dead skin cells are easier to slough off and make active ingredients ascorbic acid and hydroquinone (4%) found in Balancer #5 easier to absorb.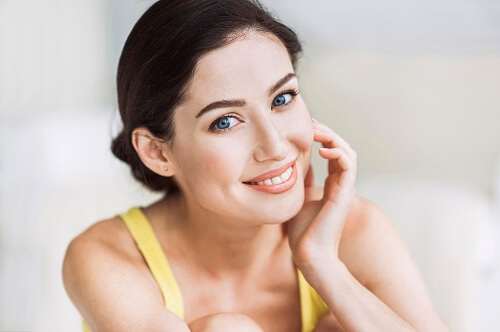 Photo Facial: Laser like Treatment for Pigmentation
Along with Dr. Sylvia's 3, 4, 5 Clear Skin Program, Limelight Photo Facial helps address pigmentation concerns like freckles, brown spots and sun damage by using Intense Pulsed Light to draw these out from the deeper layers of the skin to the surface, where they scab, and eventually fall off, after 3 to 5 days. Limelight Facial is well-known in laser clinics in Singapore because it's a zero-downtime, lunch hour treatment. You can go back to your regular activities right away with no worries.
Unlike laser, which uses a focused beam of light, Limelight Facial uses multiple wavelengths of light, so energy is concentrated at different levels of the skin, allowing a skin care specialist to treat many different problems in one to two sessions. This means that Limelight can be programmed so different wavelengths are used to treat other skin problems such as fine lines, uneven skin tone, broken capillaries, unwanted facial hair, and even rosacea-induced facial redness.