Many of us are guilty of neglecting our neck area in our skin care routines. Just like the skin on the face, the neck can gradually sag and show others signs of aging.
Whether due to genetics, years of sun exposure, or the natural aging process, a flabby or 'turkey' neck can make you appear years older than you really are. While your neck may have lost its youthfulness, you don't have to live with the appearance of aging skin.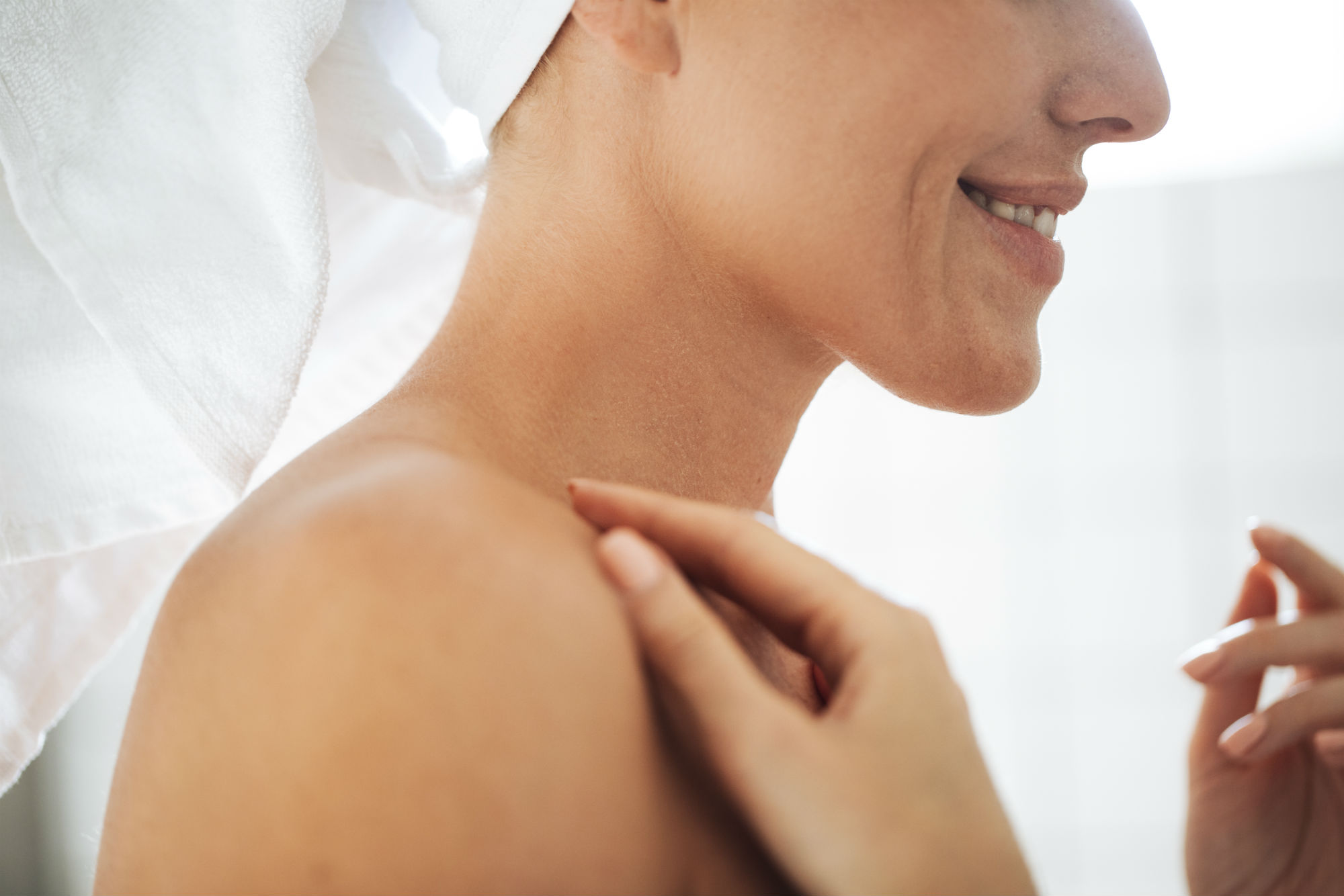 Reverse neck aging with Ultherapy, an ultrasound treatment designed to lift and tighten the skin without surgery. The safe and non-invasive procedure for saggy skin is a safe and effective way to achieve a more youthful look without surgery, downtime or a lengthy recovery period.
How Does Ultherapy Work?
Ultherapy is a non-surgical skin tightening treatment that uses ultrasound technology to gradually lift and tone saggy skin. What is unique about Ultherapy is that it targets the deep foundation below the skin without disrupting the skin's surface.
It's currently the only cosmetic procedure that uses ultrasound imaging for precision results. During the Ultherapy procedure, focused micro ultrasound energy is emitted below the skin's surface to stimulate the production of new collagen. Over the several weeks and months and as the new collagen are produced, the skin begins to lift and firm.
How Does Ultherapy Differ from Lasers?
Laser treatments are commonly used to address flaws on the skin's surface, such as wrinkles, fine lines, and pigmentation changes. Ultherapy, on the other hand, addresses issues deeper in the skin's foundation, such as a breakdown in collagen.
Collagen is a natural protein that gives skin its youthful appearance by keeping it firm, tone, and elastic. As we age, this elasticity diminishes. However, Ultherapy helps kick start the repair process for new collagen production.
Can Ultherapy Combined with Other Treatments?
As a non-invasive procedure, Ultherapy can safely be combined with other neck tightening treatments to achieve superior results. Use Ultherapy for lifting in combination with Exilis Ultra for skin tightening to obtain the best of both worlds. BTL Exilis Ultra is also a non-invasive procedure that works at the deeper levels of skin to tighten skin, contour tissues, and stimulate collagen.
Like Ultherapy, there is no surgery or downtime. Exilis Ultra simultaneously uses radiofrequency and diffuse (scattered) ultrasound energy to safely and quickly heat up the skin, causing collagen to tighten and firm. In addition to improving skin laxity on the face, neck, and other areas, the procedure is also effective at reducing wrinkles and reducing fat underneath the chin.
Ultherapy has been cleared by the FDA and has been deemed safe in different clinical studies. Ultrasound energy has been used in the health industry for more than 50 years and has resulted in tens of thousands of satisfied patients.
The treatment takes an average of 45 to 60 minutes to complete and can be performed in-office. As there is no downtime associated with the procedure, you can return to your normal activities directly after a session. Make sure to consult a highly qualified aesthetic doctor in Singapore to avoid any disappointing results.
Are you ready to transform the look of your neck? Our skin doctor in Singapore, Dr. Sylvia Ramirez, is here to help. Make your appointment today at our aesthetic clinic.
Tags:  Aesthetic Clinic, Neck Tightening Treatments, Ultherapy, Exilis Ultra