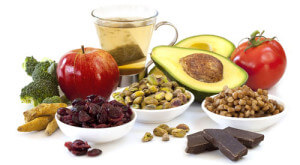 Aging is something that everybody undergoes, but it makes a difference to age gracefully. This is achievable by taking good care of the skin and body at large. With this, age will just be a number. Other than age, other factors contribute to skin deterioration such as the environment, exposure to the sun, the facial creams we use among others.
The aging factor has early signs of wrinkles, teardrop trough line, skin pigments, and accumulation of skin around the jaws. This can though be controlled by healthy eating, stress management, and minimizing exposure to sunlight. Many have opted for cosmetic surgeries and chemical treatment, which research proves are not permanent. So why spend that much money and subject yourself to such harsh procedure when solutions are with you? For you who are reluctant on taking those cosmetic procedures, here is a piece of good news.
You must not use a ship to get to the other harbor, use a boat, and get there first. The same applies here; home remedies – safe, no side effects, and with other health benefits – are here with us. Thanks to nature, home facial and skin remedies are at our houses and gardens. So, why these cannot be brought in use?
Water is the main anti-aging key. Sufficient consumption of water is effective for keeping away from fine lines on skin. Wrinkles are mostly a result of a dry skin. In this case, water moisturizes the skin and helps remove the lines on the face as well as prevent occurrence of more. They can also be removed by applying a solution of sugarcane mixed with turmeric powder. It does not only remove them but also prevents their occurrence in the near future. Also, you can certain effective mineral enriched creams & serums that are made of natural components.
The unwanted marks, pimples, and pigments should not be a problem anymore. Take a few slices of potatoes and rub them on the affected areas. Alternatively, apply a solution of lime juice, rose water, and a little glyceride on your face before going to bed.
Have you ever thought of bee honey as a natural facial solution? Be on the know list, quality honey is the sweetest remedy for skin problems. Applying it around the eye and neck can prevent skin sagging as well as firm the loose skin too.
Other wrinkles and pigment remedies include lime water and rubbing pineapple pill on the skin. Do not be compromised by your look. Instead, take advantage of the simple and cheap home remedies nature has granted us. And yes, even the mineral enriched creams & serums of trusted brands can give you effective solutions.