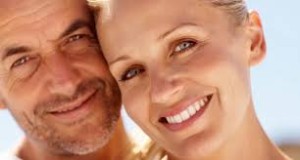 The evaluation of the patient begins prior to the patient's visit with the patient obtaining a baseline laboratory panel:
Fasting glucoseFasting InsulinHemoglobin A1CBUN/creatinineElectrolyte panel

Uric acid

Liver panel

Homocysteine

Iron panel

Cholesterol panel

CBC with differential and Platelets

Cortisol

Testosterone – free and totalEstradiolDihydrotestosterone – maleLuteinizing hormoneFollicle stimulating hormone – female

DHEA

PSA – male

GF-1

IGFBP-3

Cardio CRP

25 OH Vitamin D3

Urinalysis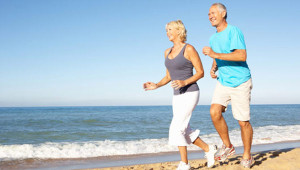 During the initial visit, the patient will also fill out  a detailed questionnaire, which lists patient goals, past medical and surgical history, medications, allergies and a review of systems. Additionally, there will be food and exercise logs and other relevant social histories typical of an initial examination.
Patients will then undergo a physical assessment consisting of vital signs – blood pressure, heart rate, waist circumference and postural assessment.
Next, the patient will have a Tanita scan to measure abdominal and visceral fat and fat distribution. After the scan, a nutrition consult with our nutritional expert will be made with instruction on a low-glycemic diet, macronutrient balance and meal frequency approach favored for most patients.
The patient will then undergo two fitness consultations with our partner, the Speed Institute, which will do a fitness evaluation and a sample exercise routine following the Optimagenics guidelines for that patient.
The patient will also meet a representative from the Tranzen Focus Therapy and Consultation Centre who will focus on Exercise for the Brain through Self Hypnosis.
Finally, the patient will have consultation with Dr. Sylvia Ramirez consisting of a thorough history and physical exam and overview of the data collected during the initial valuation. An important aspect of this exam is the education of the patient. Teaching fundamental concepts involving the role of inflammation in the development of chronic disease and aging as well as how the prescribed treatment plan addresses these issues is vital for the patient's long-term success.
Once the patient then signs up for the Optimagencis Health Program, hormonal medication, if indicated, and other medication as required by the patient together with the Optimagenics Neutraceutical pack and Optimagenics Body Repair will be dispensed.
When successfully accomplished, this prevention and optimization treatment plan cannot only prevent disease, but also add vast improvements to the patient's quality of life.