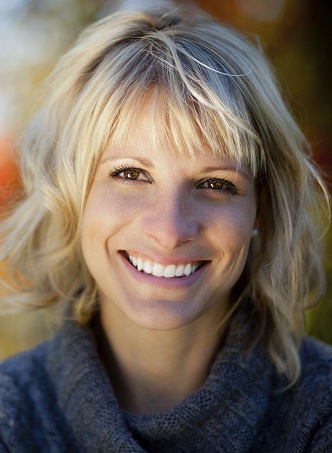 Beginning in your early 40s, you may notice what cosmetic surgeons call a "drop zone," that skin between your neck and jaw that has started to droop. Ageing in this area is often a challenge, as the sagging muscles and bulging fat are not the only problems associated with developing jowls: the skin here is also the thinnest, crepiest skin on the body after the eyelid skin.
Sagging skin along the jawline also creates a double chin and makes the "turkey neck" worse. But unlike the errant neck, a slack jawline can't be buried under scarves or hidden underneath turtlenecks. Worse, as it's open to the elements, the jawline can suffer even more from sun damage, age and gravity, sometimes requiring a mini facelift to improve the appearance.
Jowliness in the Genes
Being jowly also runs in the family, and the earlier you prevent the sag, the better chances of keeping your jawline firm. So how do you know if you are destined to have your own "drop zone"? Look at your parents and grandparents and find out when they started seeing the slack. Putting preventive measures early on could save you a lot of frustration in the future. Like a full-blown "turkey neck," full-fledged jowls can only be corrected by surgery, so if you wish to steer clear of that procedure, act now before the sag becomes irreversible by non-surgical means.
Jawlines can altogether be avoided by losing weight gradually. Many weight-watchers notice that the more weight they lose, the saggier some parts of their face become. But if the rest of them look great except for minor sagging in the jawline, then a thread lift procedure performed in a medical clinic in Singapore may be in order.
Exercises For Firmer Jawlines?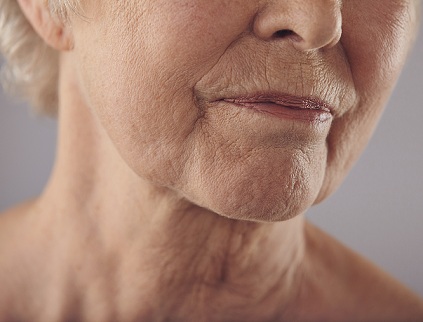 If you are looking to improve this area without any incision or sutures, facial fitness experts recommend exercises to strengthen face muscles. Like any other muscle, they can be retrained to become firm and strong again. In the same way that bodies can be toned through exercise, so can jawlines be made taut once more.
The key is to exercise certain muscles in the face for at least 15 minutes several times a week. As long as the jawline has not fully sagged yet, facial fitness gurus claim these exercises can even recreate a firm jawline. These facial exercises, however, are best done under the guidance of a facial fitness instructor because exercising the wrong facial muscles could make the jowls and turkey neck become even more pronounced.
A contrary opinion, however, says that facial exercises can drag the skin around and create stretching and wrinkles, thereby speeding up facial aging. So if you are unsure whether such exercises will do more harm than good, consider a procedure that uses absorbable facelift thread.
Defining Jawlines by Silhouette Lift
Silhouette Soft in Singapore is an absorbable thread lift procedure that uses bidirectional cones to create a line of support that lifts sagging skin. Silhouette Soft sutures are versatile enough to allow an angle pattern to be made along the jawline so it may be given more definition.
Silhouette Soft Thread Lift performed in aesthetic clinics in Singapore produces immediate and natural lifting effect. The result lasts for up 12 months and even longer because the sutures trigger collagen production that firms up the skin's support network.
Laser clinics in Singapore offer this 30-minute, lunchtime procedure with no thread lift downtime. Patients can resume normal activities as thread lift side effects are minimal to none.