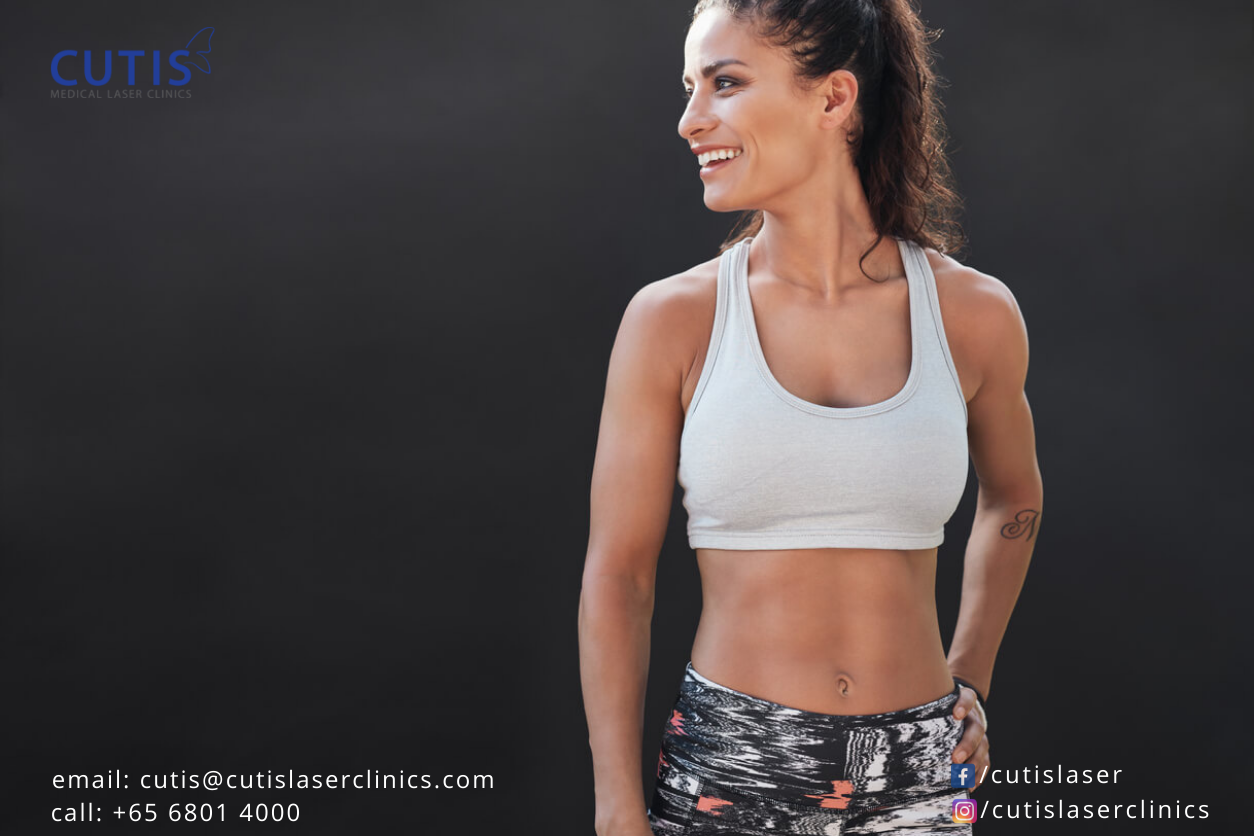 Non-invasive body shaping procedures can do more than help you achieve your dream figure. Apart from the benefits of reducing stubborn fat, toning muscles, and improving skin laxity, these treatments can also boost your confidence and help you look and feel good about yourself.
Feel more positive
Undergoing a non-invasive body contouring procedure can bring positive changes in how your body looks. It can help you get rid of stubborn fat, make your muscles more visible, or even reduce cellulite. This can make you feel good about your body or even reduce feelings of anxiety or self-consciousness about your appearance.
When you finally get closer to your ideal weight or figure, you'll have more confidence both in your personal and professional life. There is also likely to be less stress in choosing an outfit that fits you or going to great lengths to hide certain features of your body you're not so proud of. 
Motivate you to lead a healthy lifestyle 
Seeing positive body changes from a non-invasive procedure can encourage you to exert more time and effort in maintaining its results. When you, for instance, lose those stubborn pockets of fat you've been meaning to shed, you are likely to stay motivated to keep your new shape. 
You may be encouraged to lead a healthy lifestyle by eating a balanced diet, exercising regularly, and getting adequate sleep. This can then improve your self-esteem and inspire you to put more emphasis on your health.  
Boost your energy levels
Having excess or stubborn body fat can sometimes make it hard for you to move or pursue other activities. Combining a healthy lifestyle with non-invasive body shaping procedures can help you turn things around, especially if you start to see changes not just in your figure, but also in your energy levels. 
This may encourage you to spend more time with your loved ones or attend more activities that you were previously shy or self-conscious to join. There is also the benefit of having more access to different styles of clothing and showing off your personal style. This can improve your confidence and allow you to dress for success. 
Promote social interaction
Looking and feeling good about your body can make you feel more comfortable in social settings. It may then encourage you to interact socially more often or partake in activities you've been meaning to try. When you feel good about your appearance, you're likely to embrace life and every opportunity it has to offer. 
Social interaction can also lead to improved mental health. It will allow you to meet new people and build meaningful friendships that serve as your support system. All of these things can help fight the effects of social isolation, as well as improve your self-confidence. 
Non-invasive body procedures at Cutis
At Cutis Medical Laser Clinics in Singapore, we have a number of non-invasive body shaping procedures that can help you achieve your fitness goals. You can even sign up for our Cutis Medical Gym to get access to all our procedures/devices to shape and tone different trouble areas of the body.
Here are our non-invasive body shaping/contouring devices: 
You can choose a single treatment or a combination of different procedures depending on your needs and goals. A subscription to our medical gym gives you an advantage with access to a range of devices. This will allow you to work out different problem areas for consistent results. 
Schedule a consultation and body assessment today
Reap all the associated benefits of non-invasive body shaping procedures. Contact Cutis Medical Laser Clinics today to schedule a consultation and body assessment with our medical aesthetic doctor in Singapore.