It is easy to understand why non-invasive fat reduction/body contouring procedures are becoming more popular today. As not everyone is willing to go under the knife for fat removal, many are now turning to nonsurgical treatments to get the ideal body shape they desire.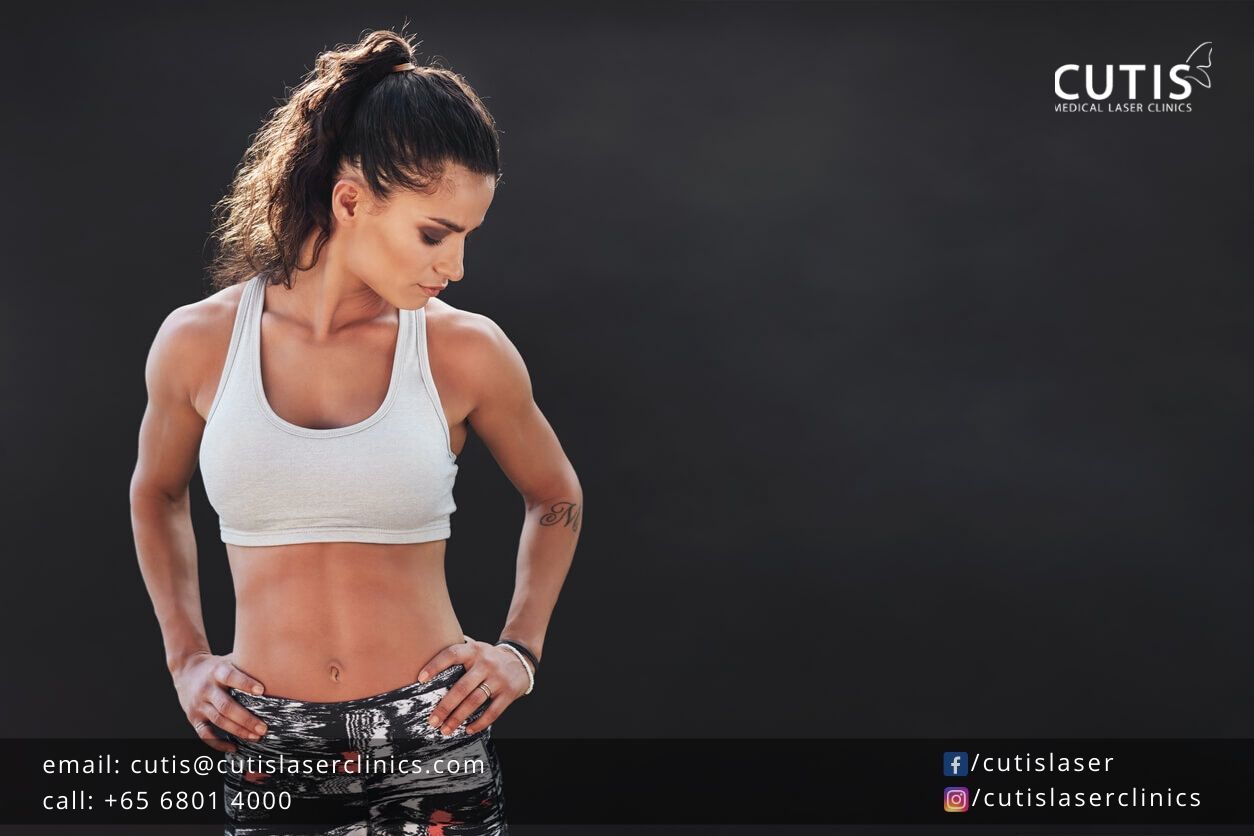 One popular option for body contouring is Vanquish ME. This uses heat or radiofrequency (RF) energy (instead of fat freezing/cooling temperatures) to target and kill fat cells. The RF energy heats the fat cells, which then causes them to break down and undergo apoptosis or natural cell death. 
Getting to know Vanquish
If your excess fat isn't going away with diet and exercise, Vanquish ME is worth considering. Its use of RF technology can help you lose inches off your waistline, arms, thighs, and flanks, without affecting the cells and muscles. The heat-treated fat cells will then be cleared naturally and processed as waste in the liver.
We can attribute the effectiveness of the procedure to the science of impedance. This refers to the higher resistance of fat cells to absorb heat energy compared to other tissues in the body. This allows fat cells to absorb more heat energy, which is beneficial in causing the lipids inside fat cells to break down and triggering natural cell death. 
What makes Vanquish unique?
Apart from its use of RF energy, a number of factors make Vanquish stand out from other non-invasive procedures. Here are some things worth noting:
Doesn't require a specific BMI – If you have a high BMI (body mass index) or don't qualify for other non-invasive procedures, Vanquish might be a good alternative. The treatment is not limited to a BMI 30 and is safe for all skin colors. Slim patients who want to contour or treat certain body areas can also turn to Vanquish.
Gentle warming sensation – For some patients, fat freezing can be painful with some tingling sensations. If you believe that you have low tolerance for pain, don't hesitate to consider Vanquish. In fact, most patients report a warm sensation during the treatment, similar to that of a heating pad.
Has no direct contact with the skin – Vanquish fat reduction is contactless; it can treat and kill fat cells without touching the skin. The device hovers or sits at top of the area of concern and treats it using a panel of array of heat. This minimizes swelling, bruising, or lasting discomfort. 
More fat reduction/removal – Studies suggest that Vanquish can reduce up to 30% of fat cells in treated areas. The procedure, furthermore, has been found to eliminate up to 59% of excess fat in the tummy area after diet and exercise had failed. This makes Vanquish an effective procedure for treating larger areas. 
What should you remember?
Vanquish is an effective fat reduction procedure, ideal for targeting excess fat, especially in the abdomen. It is best for spot reduction of stubborn fats or patients with mild to moderate skin laxity. Vanquish, however, may not be the best option, if you want to target extremely large areas or lose a significant amount of weight. 
You may be glad to know that Vanquish can help with sagging skin, but it cannot treat large folds or advanced skin laxity. If you want to firm your skin after losing weight, Vanquish is not the right option. Additionally, this procedure cannot replicate the effects of liposuction, but is still effective in destroying fat cells.
If you're not comfortable with the idea of going under the knife but want to reduce fat, don't hesitate to consider Vanquish. This is especially true for treating stubborn fat deposits, like those in the abdomen and thighs. A consultation with an aesthetic doctor can determine if you're a good candidate for Vanquish or other nonsurgical procedures.
Cutis Laser Clinics in Singapore offers Vanquish and other non-invasive fat reduction treatments. If you're considering undergoing the procedure or want to learn more about it, contact us today and schedule a consultation and body assessment with our aesthetic doctor.